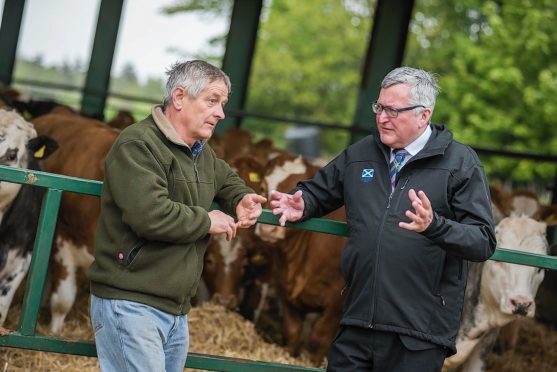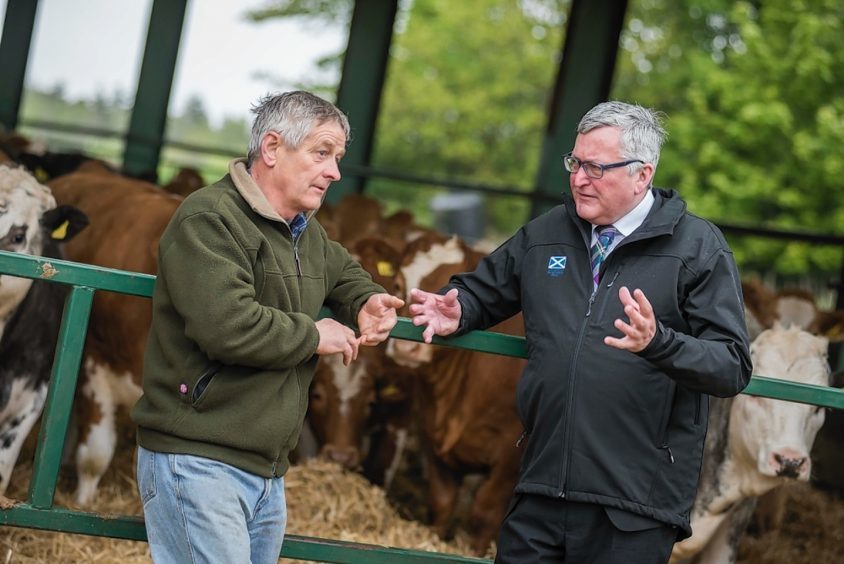 Government will prioritise getting the remainder of subsidy payments out to farmers and crofters before launching any investigation into why payments have been delayed.
That was the message from Fergus Ewing yesterday on his first visit to a farm in his new role as cabinet secretary for rural economy and connectivity.
Speaking following a tour of Papple Farm, near Haddington, which is run by former NFU Scotland president John Kinnaird and his son Andrew, Mr Ewing said he had been focusing exclusively on the Common Agricultural Policy (Cap) payments fiasco since being appointed last week.
Mr Ewing said he had three priorities in the short-term – these are to get payments out the door for 2015 applications, "managing and mitigating any compliance issues" and putting the 2016 payments on an even keel.
He acknowledged the feeling of anger and frustration in the agricultural community as a result of the payment delays, and said he would be outlining his plans to remedy the situation to the Scottish Parliament on Tuesday next week.
"A lot of farmers are angry and they have lost faith in the Scottish Government. My job is to try to sort things out and provide solutions," said Mr Ewing.
"The immediate priority is to get the 2015 payments concluded and to do so as swiftly as possible. That must be concluded without the distraction of various leaders involved here having to become immersed in any form of lessons learned exercise."
He called on any farmer or crofter who had not yet received partial payment, which they think they were eligible to get, to contact their local government agriculture office.
When asked about his other priorities in the role, Mr Ewing said his aim was "to do every possible to drive forward the rural economy".
He pledged to take a fresh look at legislation to see if government could "ease restrictions and make sure they are proportionate".
"Regulation needs to be proportionate, not unduly burdensome, not gold-plated and approached in a flexible way. Under John Swinney the Scottish Government has generally moved the side of regulation to deliver support to the economy as enablers, and not police," said Mr Ewing.
Lastly, when asked if he planned to stay in the job for as long as his predecessor Richard Lochhead, Mr Ewing joked that he would go for 10 years instead of Lochhead's nine.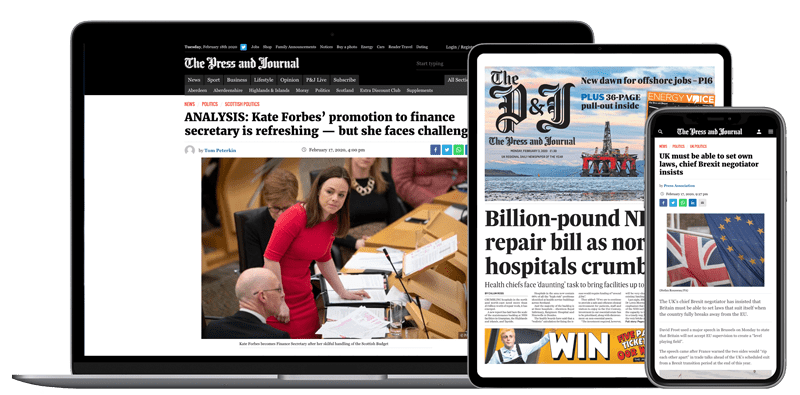 Help support quality local journalism … become a digital subscriber to The Press and Journal
For as little as £5.99 a month you can access all of our content, including Premium articles.
Subscribe