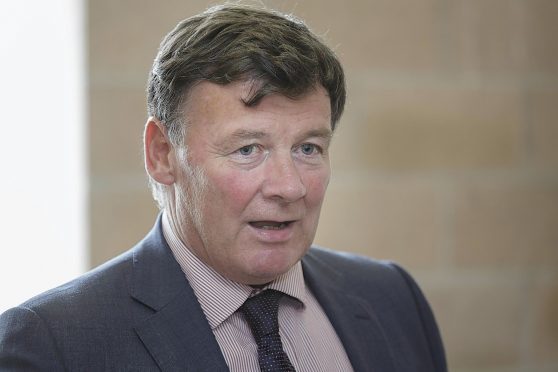 Scotland's farming union has warned the Brexit referendum outcome marks the beginning of a long period of great uncertainty for the agricultural sector.
NFU Scotland, which previously spoke out against the UK leaving Europe, said it was time for the organisation to show leadership to make sure farming was a priority in political discussions going forward.
The union said it would now work hard to argue the case for continued subsidy support for farmers and crofters and make sure it was involved in the process of creating a new support policy.
At a press briefing at the Royal Highland Show, the union's presidential team said there had been a mixed reaction from members over the decision to leave the EU.
"The vote for the UK to leave the European Union brings few certainties as to what will happen in the weeks and months ahead but an intense period of negotiation will begin and a negotiated exit from the EU is expected to take a minimum of two years," said president, Allan Bowie.
"NFU Scotland will be at the centre of any discussions on new arrangements for our food and farming sector. There is a need for these discussions to commence quickly so that the many businesses who benefit from support from the Common Agricultural Policy (Cap) and value the markets we have established for our produce in Europe and further afield can plan for the future."
His vice presidents – Andrew McCornick and Rob Livesey – said negotiations would not only focus on subsidy support but also on trade deals with other countries.
Mr Livesey sounded a strong warning over any new trade agreements and said "agriculture must not be used as a whipping boy".
He said measures must be taken to ensure cheap imports of food produced under different conditions than those maintained in the UK were not allowed to flood the UK market.
On news of a potential second Scottish independence referendum, Mr Bowie said: "Let's see what happens in the EU and see what kind of EU we will have before we think about that."