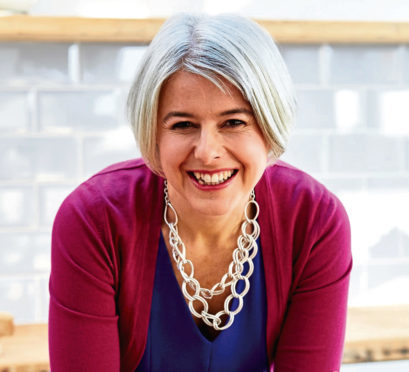 Entrepreneur Lucinda Bruce-Gardyne is heading for Aberdeen to reveal her latest plans for Scottish gluten-free food company Genius.
She is guest speaker at an Entrepreneurial Scotland (ES) event at Skene House, Rosemount, from 6pm to 8.30pm on Thursday, August 30.
It was her son Robin's gluten intolerance which set Mrs Bruce-Gardyne off on the road to building the current market leader in a fast-growing "free from" sector.
The journey started with her dissatisfaction at the "brick-like" gluten-free products on supermarket shelves at the time.
She quickly set about putting that right, working on recipes for bread that would pass muster with her children.
It was not unusual for them to find 14 different loaves waiting when they came home from school.
Genius Foods' bread hit shelves in 2009 and the Edinburgh-based company has gone on to spectacular success at home and abroad.
Today, its gluten-free products can be found in the UK, France, Germany, the Netherlands, Australia and the United Arab Emirates.
Exports account for about one-third of annual turnover of around £30 million – making Genius and its founder role models for the kind of "global mindset" in the spotlight at ES's annual conference at Gleneagles earlier this year.
The achievements of Mrs Bruce-Gardyne and her 300-strong workforce – backed by investors including Sir Bill Gammell, founder and former chief executive of Scottish oil explorer Cairn Energy –have earned a string of prestigious awards.
This month's Skene House event will highlight the firm's successes to date.
Mrs Bruce-Gardyne said: "I'll be telling the story of how we arrived at our solution to a problem, and it is great to be doing that with Entrepreneurial Scotland as they have always been extremely supportive."
Her Aberdeen audience will also hear about some of the firm's latest products – part of business growth plans expected to deliver a doubling of turnover over the next few years.
"It's all about expanding the brand further within the UK and across markets globally", Mrs Bruce- Gardyne said.
She added: "The market is becoming more competitive all the time but there are opportunities for growth."
Tickets for An Evening with Lucinda Bruce- Gardyne – free to ES members and £10 plus VAT for everyone else – are available via the Entrepreneurial Scotland website.