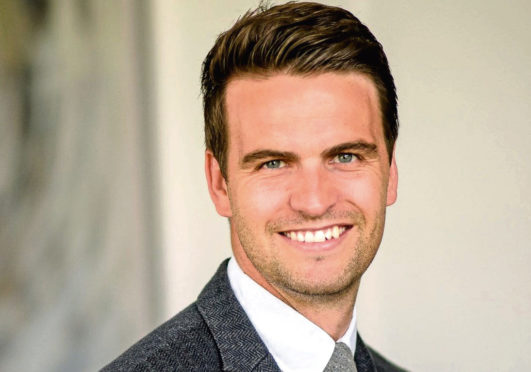 Roy MacGregor's Global Energy Group (GEG) has split in two, with about 40% of the Inverness-based business becoming subsidiaries of a new company owned by two of his sons and a Japanese investor.
The de-emerged operations employ about 1,500 people and are now under the umbrella of Envoy & Partners, which is also headquartered in the Highland capital and led by managing partner Iain MacGregor, 37.
Envoy has already made its first acquisition, snapping up a majority stake in Australian company STR Integrity.
Iain MacGregor owns 40% of the new group, with younger brother John, 32, and Japanese conglomerate Mitsui each having a 25% stake.
Both brothers have retained interests in GEG, alongside older brother Donald, 41, and their father, as well as Mitsui following a consolidation of shares in that group.
As well as STR Integrity, Envoy comprises two Muir of Ord businesses – Ross-shire Engineering and Prime Pumps – and Aberdeen firms Global Resources, Rigfit7Seas and Maris Subsea.
It also includes Manchester-based Lang-fields, CPE Pressure Valves, of Tamworth, and Australian companies GQS Vertech Group, Cunningham Resource Solutions and Geo Oceans.
Iain said Envoy would be more internationally focused than GEG, which was launched by Roy MacGregor –its Invergordon-born chairman and majority shareholder – in 2005.
GEG saw pre-tax profits rise by nearly 14% to £4.8 million during the year to the end of March 2018, despite a 5% drop in turnover to £289m. Iain said the split delivered businesses turning over £140m to £150m a year to Envoy, while creating better "focus" for both groups.
There are "huge" opportunities ahead for Envoy's subsidiaries, which will continue to operate under their own brands, he added. GEG has also been on the acquisition trail, buying Aberdeen firm Aiken Group out of administration and taking a majority stake in Apollo Offshore Engineering.