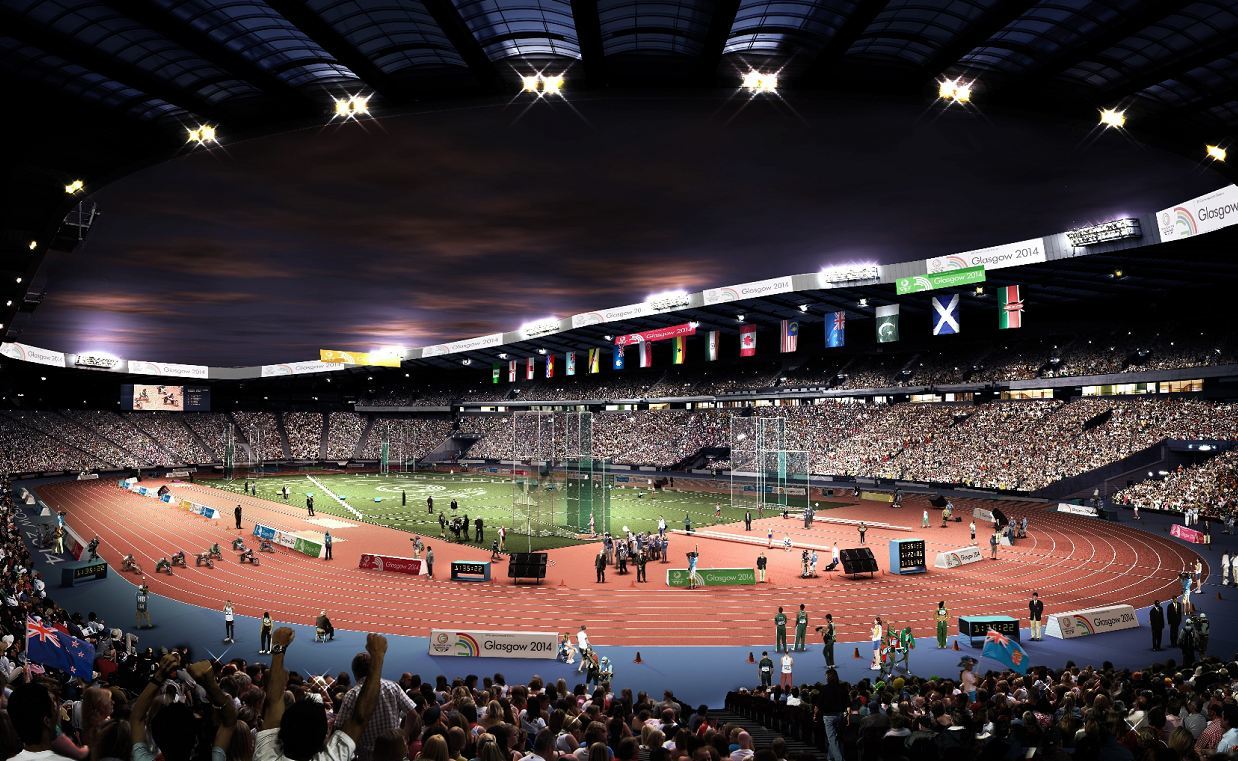 Just two of the 432 contracts for work at the Commonwealth Games have gone to firms in the north-east, the Press and Journal can reveal.
Figures from Scottish Enterprise show that work worth more than £250milion has already been handed to firms ahead of the Glasgow showcase.
Nearly three quarters of those jobs have gone to Scottish firms, according to the government body.
However, less than 0.5% of the work has gone to businesses in Aberdeen and Aberdeenshire.
It is understood that just a handful have gone to the Highlands and Moray.
In contrast, Glasgow businesses and organisations have won more than £180million of contracts so far.
Last night, north-east Labour MSP Richard Baker said the Scottish Government and organisers had failed to back up their pledge that the Games would benefit all of Scotland.
"The Scottish Government was quick to complain about Scotland not getting a share of the London Olympics contracts, yet they have failed to ensure that the benefits of the Commonwealth Games are spread evenly in their own back yard," he said.
Councillor Barney Crockett – a former leader of Aberdeen City Council – said the numbers highlight a failing on the part of Scottish Enterprise.
"Aberdeen is the economic powerhouse of Scotland – we deserve better support," he said.
But last night the Scottish Government defended the way contracts were awarded.
A spokesman said: "Contracts related to the Glasgow Commonwealth Games 2014 – like all public sector contracts in Scotland – are subject to an open and fair procurement process.
"Aberdeen's own First Group won the contract for official bus services and aside from the Games, the north-east economy is set to benefit from an additional £6billion from new projects, including the on-going construction of the £650million Aberdeen Western Peripheral Route, a world class sport village and state of the art medical facilities."
A Glasgow 2014 spokesperson said a great deal had been done to advertise Games opportunities to north-east firms.
"Opportunities for businesses to be part of the Games have been promoted by local authorities, national business organisations including the Federation of Small Businesses and CBI, as well as key regional titles such as the Press and Journal," a spokesman said.
A spokeswoman for Scottish Enterprise said the contracts were a matter for the organisers and Scottish Government.
The row follows a similar spat over contracts for the 2012 Olympic Games in London.
Scots businesses had won just 0.5% of contracts awarded by the Olympic Delivery Authority (ODA).