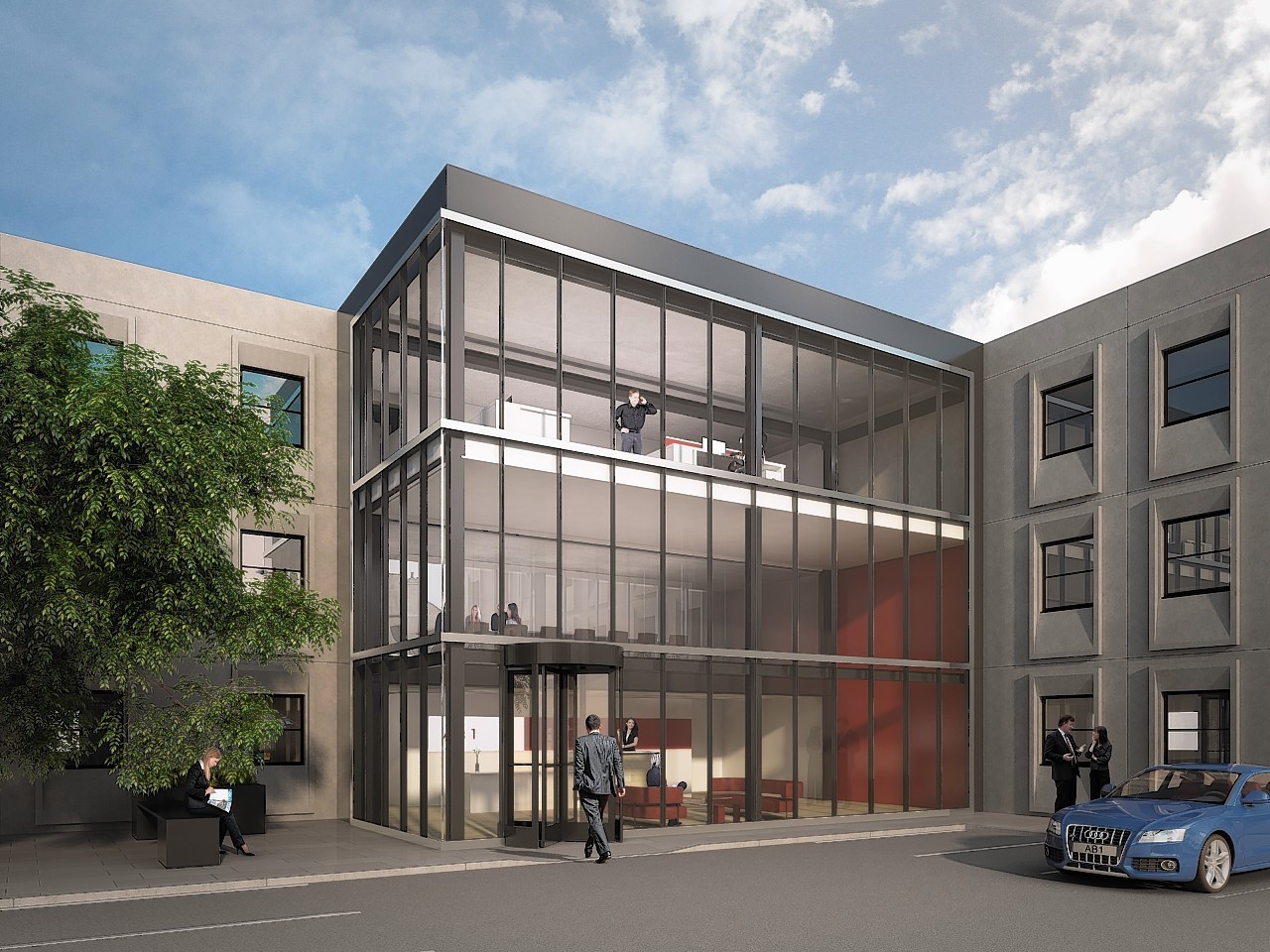 A major office development in the heart of Aberdeen is on track to be completed before winter sets in.
The developer behind the AB1 complex in Huntly Street is targeting strong demand for Grade A space in the city centre.
Work at the site has involved extending and completely revamping an existing office building – Langlands House – to create 48,500 square feet of modern new office space.
Edinburgh-based property developer Manse hopes the "eye-catching", three-storey entrance extension will provide new focal point for the area.
Manse managing partner David Mitchell said: "We are delighted with the progress being made with the project, which is now nearing completion.
"AB1 will be a welcome addition to the office market in Aberdeen."
He added: "The location has really underpinned the development.
"Office accommodation of this size and quality is rare in the heart of the city.
"We are responding to demand, which consistently outstrips supply in the city core.
"There continues to be significant construction activity on the outskirts of Aberdeen but limited land supply restricts city centre development."
Property firms Ryden and Knight Frank joint letting agents.
Katherine Monro, an Aberdeen-based partner with Knight Frank, believes the development is a timely one for the city's office market.
She said: "Our research into the shortage of supply is well documented and AB1 is of suitable scale to have a positive impact.
"Office accommodation of this size and with such a desirable location, with generous parking provision and excellent transport links, is very rare. AB1 represents an excellent opportunity."
The building, which was once home to US oil company Texaco, was acquired by Scottish Widows Unit Funds in 2013.