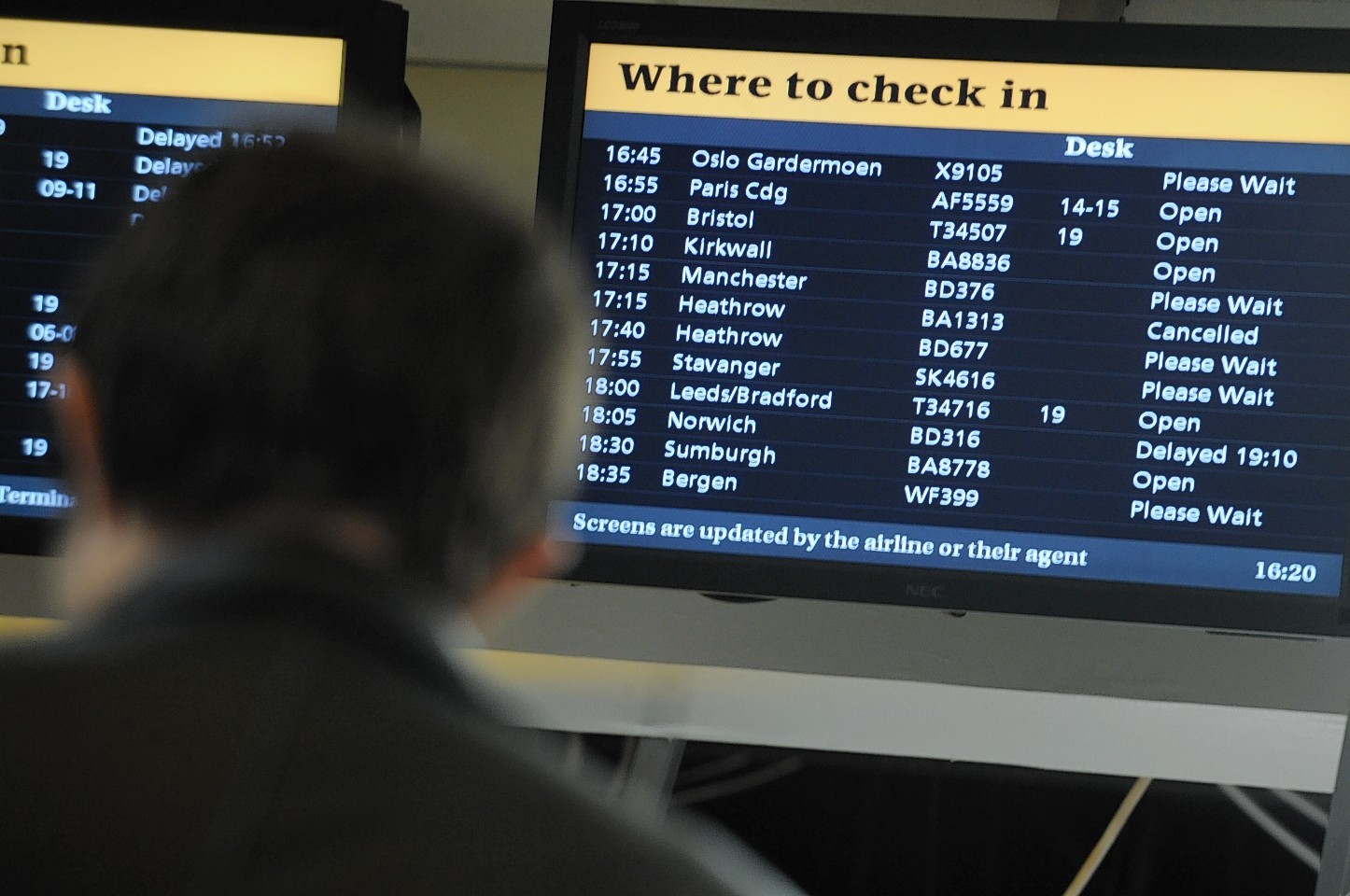 Aberdeen International Airport (AIA) scaled new heights in October, beating its previous best for the number of passengers flying in and out in a single day.
The latest monthly figures from owner Heathrow Airport Holdings (HAH) show a total of 356,687 people used the north-east gateway last month, an 8.8% year-on-year increase.
Friday, October 10 was the record-breaker, with 15,068 passengers, amid a stampede in search of some guaranteed autumn sunshine during the school holidays.
The monthly total was boosted by growth in both the fixed wing flights and in AIA's helicopter operation.
AIA operations director Roger Hunt said: "We planned meticulously for the October get-away this year, recognising that it was set to be a busy time, and the hard work paid off.
"With growth comes capacity constraints and challenges, and we are working hard to address these in the short and medium-term.
"We recently made considerable changes to the airport security lay-out in order to dramatically reduce our congestion issues, and those changes are already supporting the operation.
"This was also a clear measure of our appetite to make necessary changes now, ahead of those planned in the future, as part of the terminal transformation project."
Buyers recently sealed a deal to buy AIA from HAH as part of an acquisition package worth more than £1billion.
Existing stakeholder Ferrovial joined forces with Australian infrastructure group Macquarie to buy AIA, along with Glasgow and Southampton airports, for £1.048billion.
The deal is expected to complete in January, with the new owners having pledged to improve the three airports' facilities and services.
In a busy spell on many fronts, AIA was crowned best airport with fewer than 6million passengers a year at a prestigious aviation conference on Monday.
A spokeswoman for the north-east terminal said the Airport Operators' Association award highlighted the progress made during 2014 to improve facilities.
She added: "Of course, we also acknowledge that there is still a considerable amount of work to be done to ensure that we can continue to provide an excellent service."
Manchester Airport won the overall UK airport of the year award after beating competition from Heathrow, Gatwick and Birmingham in the category for larger sites.
Meanwhile, Glasgow Airport saw a 2.7% rise in passengers last month as nearly 735,000 people flew to and from Scotland's biggest city.
More than 915,000 travellers passed through Scotland's busiest airport, Edinburgh, which was a year-on-year fall of 0.2%.
London Heathrow had its busiest ever October, with 6.32million people using the UK's main aviation hub – an increase of 0.4% from a year ago.