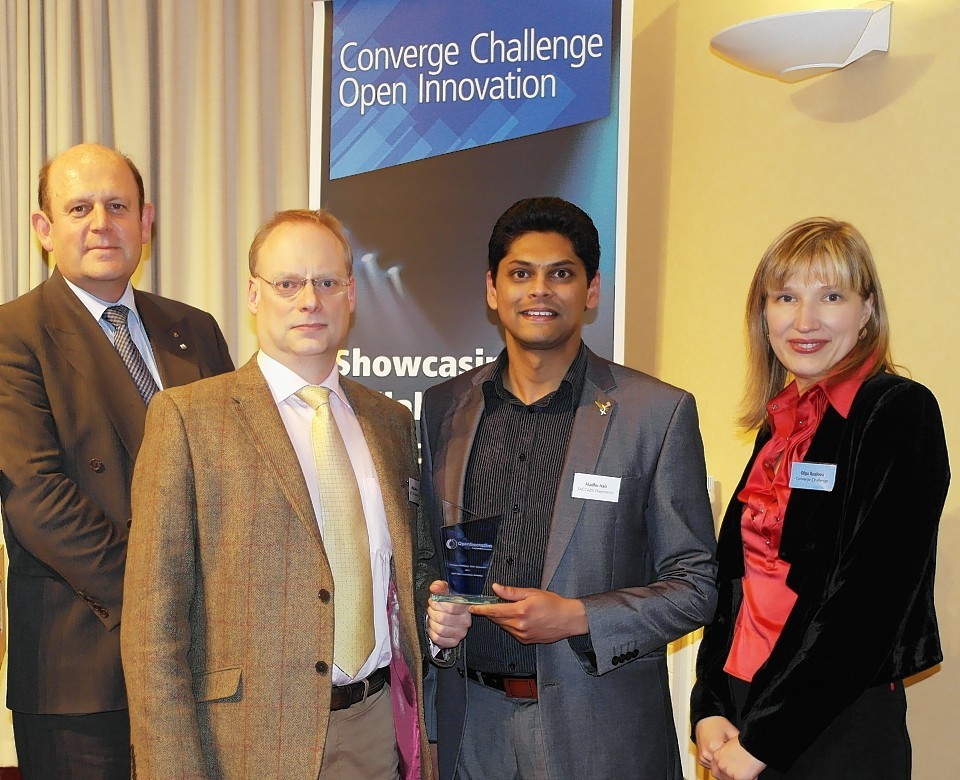 A company creation competition aimed at Scottish university staff and students is looking to attract more winners from Aberdeen.
Converge Challenge launched this week inviting applications for business ideas that can tap a £100,000 prize fund .
The competition is also this year broadening its remit to embrace recent graduates who have qualified in the past 12 months. Even if a fledgling business has been started and it has been trading for less than six months with sales of less than £50,000, then Converge Challenge is open to applications.
The programme's organisers said academics from Aberdeen have a "proud tradition" in the event.
In 2013, the University of Aberdeen produced the overall Converge Challenge Award winner. Madhu Nair, Philip Benson and David St Clair won with their business Saccade Diagnostics which recognises unusual eye movements to help clinicians identify a number of mental health illnesses
Converge Challenge has reached some significant milestones in its five year history. Over that period, the initiative has engaged with 120 projects, from which around 30% went on to create companies, employing 73 individuals. 4 out of 5 of these businesses have secured follow-on funding which currently stands at £10million. The competition has attracted 260 applications.
Veronica Ferguson, enterprise outreach manager of Converge Challenge said: "The process of establishing, developing and funding a new start-up company is one of the toughest challenges faced by budding entrepreneurs – however, students and academic staff at universities in Aberdeen entering the Converge Challenge competition will find a world of exciting engagement, mentoring support and encouragement really opens up for them."
Entrants to the Converge Challenge have until 1st May to submit their initial form, followed by an "elevator pitch" process taking place in June.