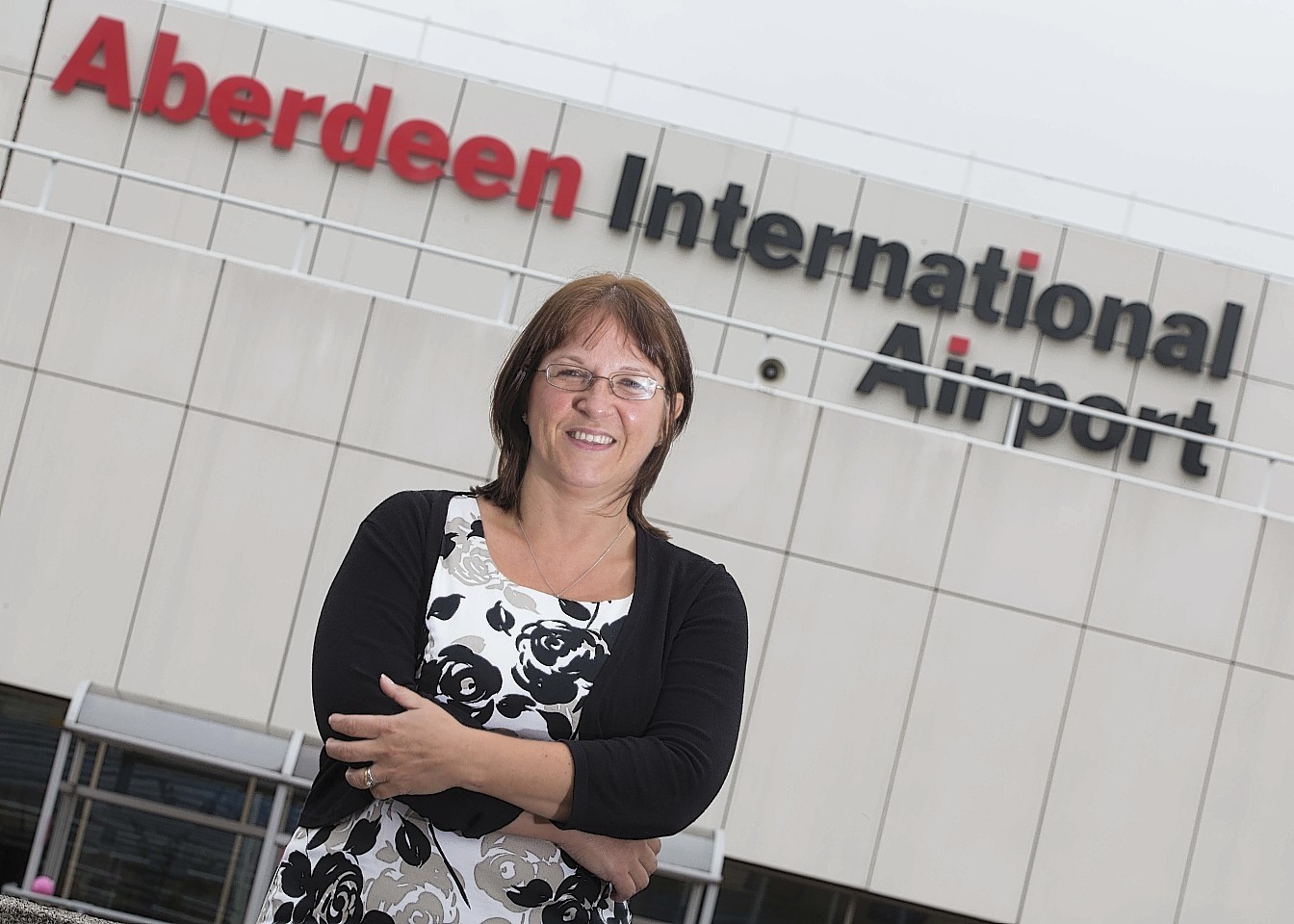 Aberdeen International Airport (AI) has suffered a second consecutive month of falling passenger numbers.
Figures released by the north-east terminal yesterday show 284,755 people flew in and out last month, a slight fall of 1.5% on March 2014.
But helicopter business continued its upward trend, with passenger numbers up by 3.1%, and fixed wing domestic flights attracted 0.8% more people.
AIA's bosses said a small reduction in international passengers caused the marginal drop in the overall total.
Managing director Carol Benzie added: "We have seen continued positive growth in domestic fixed wing and helicopter traffic for the month and a minor reduction in passengers travelling internationally.
"We have already had a busy start to April, with the Easter holiday break, and saw over 7,000 passengers travel through the airport over the Bank Holiday weekend".
This week, the airport has been welcoming delegates for the Routes Europe 2015 conference at Aberdeen Exhibition and Conference Centre.
One of the largest civil aviation events of the year, the three-day event has brought more than  1,000 visitors to the Granite City for talks on where airlines will fly in the future.
Meanwhile, passenger numbers at Scotland's two largest airports rose last month as new routes launched.
More than 600,000 people travelled through Glasgow Airport in March, a 14% increase on the same period last year, while Edinburgh saw a 6.8% rise to in excess of 790,000.
Glasgow's saw its busiest month in seven years, with international traffic up 22.3% due to strong demand to European destinations.
A number of routes launched from the city during March, including a double daily service to Bournemouth and a new service to Carcassonne in France, while Virgin Atlantic restarted its direct flight to Florida.
Bosses at Edinburgh Airport said increased flights to Dublin, Barcelona and Rome with Ryanair, a new twice-weekly service to Madeira with easyJet and extra options to Lisbon and Reykjavik helped drive a 4.7% increase in international traffic.
The two London airports battling to be chosen as the site for a new runway both enjoyed record-breaking passenger figures last month.
It was the busiest March yet for Heathrow and Gatwick, with numbers up by 3.4% to 5.95million and 9.2% to 2.95million respectively.