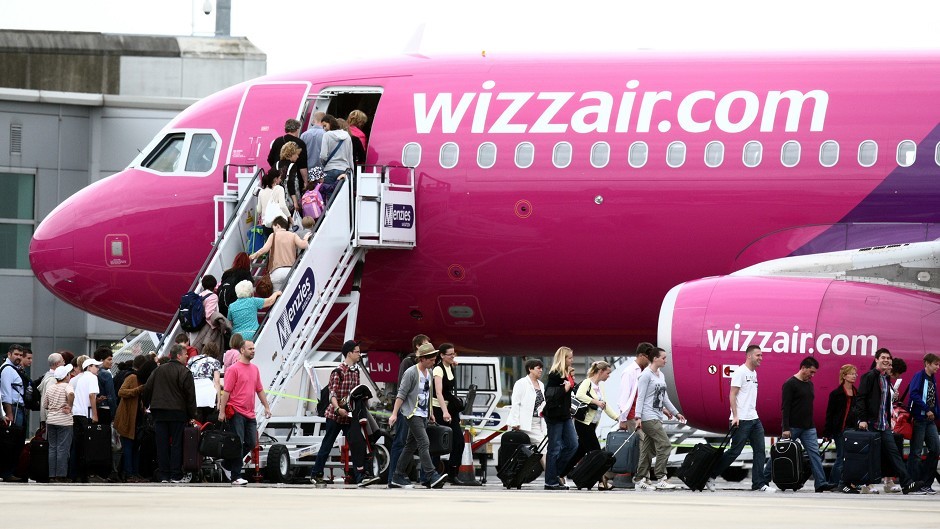 Bosses at Aberdeen International Airport (AIA) hope new flights taking off for Poland next week will help passenger figures pick up again following a decline in May.
A total of 300,871 people used the terminal last month, which was down by 8.1% from May 2014.
AIA said helicopters saw the biggest decrease amid the oil and gas industry downturn.
Chopper passenger numbers were down by 13.1% on 2014 levels, while fixed wing traffic suffered a 7.2% decline.
Managing director Carol Benzie said "We have seen a reduction in traffic across all three sectors, helicopters, international and domestic, last month due to the impact of the cost efficiencies currently being driven throughout the oil and gas sector".
The airport is gearing up for the first flight taking off to Gdansk in Poland next Friday.
Hungarian low-cost airline Wizz Air is behind the new twice weekly service, which has one-way prices starting from less than £20.
Poland is a new destination for AIA, which will become Wizz Air's latest airport in a fast-growing network of more than 380 routes spanning 38 countries.
According to AIA, visitors to Gdansk, which is on the Baltic coast, can expect an "energetic city crammed with diverse sights, historical thoroughfares, a wealth of culture and some of the oldest red brick churches in Europe.
The Polish city is expected to become a popular connection option for passengers travelling from Aberdeen to other parts of eastern Europe.
A spokesman for Wizz, which carried more than 16.5million passengers on 100,000-plus flights during the year to March 31, said bookings for the new Aberdeen-Gdansk route were "in line with expectations".
Meanwhile, the two London airports vying to be chosen as the site for a new runway both announced record passenger figures yesterday.
Heathrow had its best-ever May, with 6.34million people passing through it – a 1.7% rise on the same month last year.
Gatwick was used by 3.6 million travellers last month, which was up by 5.8% on its May 2014 figure.
The Whitehall-appointed Airports Commission is due in the next few days to recommend whether Heathrow or Gatwick should get a new runway, although there is concern that a full UK Government response to the commission may not come until Christmas.