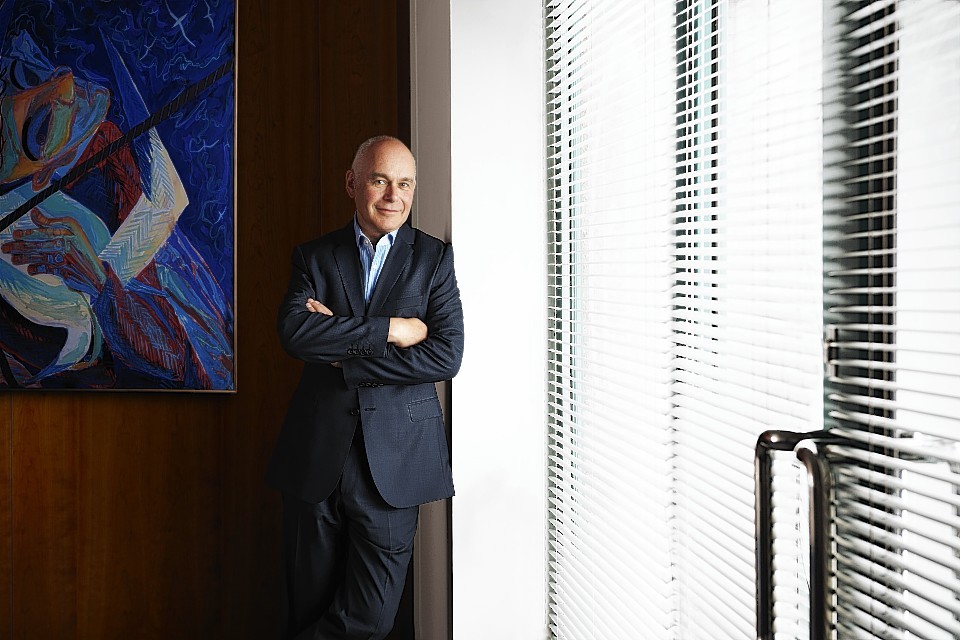 Winners of a prestigious annual event showcasing the best HR professionals and practices across the north-east have hailed the benefits of getting involved with the cHeRries Awards.
Kirstian Findlay, UK HR manager at iconic north-east food company, Baxters, won the award for Excellent HR Manager at the awards last year.
The category, sponsored by Activ Payroll, seeks candidates who have made a clear and measurable impact on the organisation through their effective leadership and development of a professional HR team or by being the sole HR professional in the organisation.
Clyde Marwick, group HR director at Baxters, said: "A core part of our HR strategy is about developing our talent for the future to support our exciting period of growth. We are proud of the fact that some of our strategic people initiatives have been recognised and it was great to be able to celebrate a win within the department.
"Kirstian, with the support of the HR and management teams have worked hard to drive these initiatives and her award recognises this. Hopefully this will inspire other employees to follow suit. HR is such an important part of any business and we'd encourage our fellow companies in the North East to get involved in the cHeRries to showcase good people practice and benchmark outstanding performance."
Alison Sellar, chief executive of activpayroll, and sponsor of the Excellent HR Manager award, said: "Working closely with HR professionals, we recognise the vital role they play within an organisation and understand their direct influence on business performance. We are delighted to continue to support HR excellence in the north-east of Scotland and are privileged to celebrate your successes with you."
Law firm Burness Paull scooped the Exemplary Employer of Choice award last year.
This award is presented to an organisation which clearly demonstrates that people are genuinely an essential part of their business strategy.
Nominees demonstrate how a strong, employee-focused culture within the organisation has helped employees feel valued.
Philip Rodney, chairman of Burness Paull said: "We were delighted to win the Exemplary Employer of Choice award at the cHerRies last year, especially being the first professional services firm to win it. It's such a prestigious award. It was fantastic recognition for the hard work and commitment of everyone in the firm and the part they've played in making Burness Paull the success it is today"
Alison Woods, partner with law firm CMS Cameron McKenna, sponsor of the Exemplary Employer of Choice, award, said: "We are continuing our support of the cHeRries for another year in 2016, as it is more important than ever in this challenging market to recognise the contribution HR has been making, and to reward those showing genuine innovation and skill on making more from less. The awards continue to reflect CMS' own ethos of recruiting and developing top talent."
Kerry Medford, event manager for DC Thomson Publishing said: "Getting involved with the cHeRies Awards brings real benefits to all who enter. It is so gratifying that the winners of the Exemplary Employer of Choice and Excellent HR Manager categories at last year's ceremony really value the process of entering the awards and celebrating their achievements."
Nominations for the cHeRries Awards, run by the Press and Journal's owner, DC Thomson, are now open.
Dundee-based DC Thomson is delighted to present the cHeRries, which recognise excellence in the fields of human resources, training and recruitment in the region.
Now entering its ninth year, the annual event is now free to all firms that enter. The cHeRies features nine categories and attracts an audience of more than 500.
This year's ceremony will be held on Thursday, June 2, at Aberdeen Exhibition and Conference Centre and will provide a fantastic platform for showcasing the best HR professionals and practices across the region.
The entries open 11th January, and close 4th March 2016, and all entry forms and category criteria will be available on the website. The entry forms have to be sent to Kerry Medford, Event Manager – kmedford@dcthomson.co.uk or call 01382 426212
Tickets are on sale now and can be purchased online or by telephone 01382 426212.