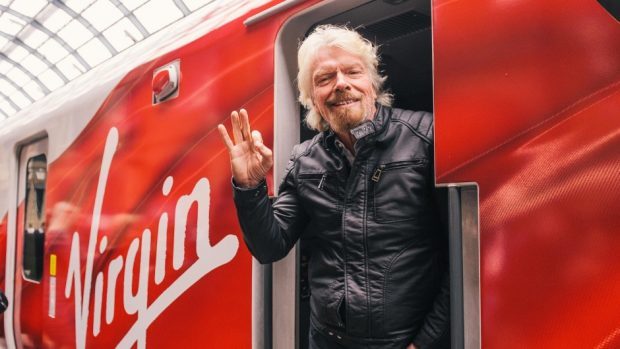 Aberdeen and Inverness train services are facing more disruption after rail workers' union RMT warned of a possible strike on the east coast intercity network.
RMT said yesterday it was to hold a ballot among employees of Virgin Trains East Coast (VTEC), which runs trains from both cities to London and many points in between.
The union said the dispute had been brewing for months, accusing the company of trying to "bulldoze through" cost-cutting measures which would "decimate" jobs.
Services operated by ScotRail – owned by Dutch group Abellio – have been hit by strikes since late June in a separate dispute over so-called "driver only" trains.
VTEC – a joint venture between Sir Richard Branson's Virgin Group and Perth-based transport operator Stagecoach Group – employs about 2,800 people at stations, depots and offices from Inverness to London.
RMT said the company had "chosen to ignore the agreed negotiating machinery and subjected staff to a barrage of direct propaganda justifying their attempts to bulldoze through a package of cash-led measure that would decimate jobs, working conditions and threaten the safety regime that currently ensures a guard on every train".
The union also claimed VTEC had "seriously overbid" for the franchise and was now "losing a fortune every week and … looking to hack back on the staffing budget to try and prop up their position".
RMT said its ballot would run from Tuesday next week to Tuesday, August 9, and involved nearly 2,000 VTEC employees across all grades.
General-secretary Mick Cash added: "VTEC management are putting out regular propaganda messages to their employees to justify the company's attempts to attack job security, terms and conditions of employment and current working practices.
"Long-standing agreements between our two organisations dictate that the company must negotiate with RMT … yet the company say these changes are a consultative process. That is simply not true. Any changes to staff terms and conditions are negotiable matters.
"The company have chosen to treat the negotiations as a game thus far, merely going through the motions of pretending they did not yet know what their plans entailed. To behave like that is to treat the union and its members with pure contempt."
A spokesman for VTEC, which runs 155 services every weekday, 102 on Saturdays and 99 on Sundays, said: "We have big plans for the east coast franchise with £140million of investment aimed squarely at making the customer experience the best it can be.
"The on-board changes are part of those plans which put the customer at the heart of all our operations.
"We are puzzled by the RMT's decision to ballot as we have ruled out compulsory redundancies. A strike would also cost our people pay for no reason.
"We have well-prepared contingency plans which mean we expect to run a full timetable, with customers travelling as normal. We would welcome the RMT reopening discussions at any point."