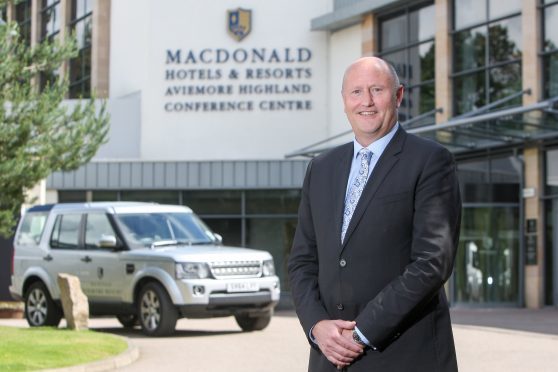 Hotel operator Macdonald Hotels and Resorts has announced the appointment of a key member of staff to oversee its portfolio in the north of Scotland.
Simon Farr has been appointed to the roles of chief executive officer of the Macdonald Aviemore Resort and managing director of the company's Aberdeen and Inverness region.
Mr Farr brings extensive UK and international experience in senior hospitality industry management roles, including spells with De Vere, Jarvis, Thistle Hotels and AccorHotels, to his new posts.
He said: "I am delighted to join the team during the Macdonald Aviemore Resort's important half centenary year and I look forward to bringing further value to the company's properties in region as a whole as well as enhancing the visitor experience to create a culture of return stays across the region."
The Aviemore resort employs 248 people, including seasonal staff, and has recently been the focus of a multi-million pound programme of investment.
Mr Farr will be responsible for Norwood Hall and Pittodrie House in the north-east as well as the Aviemore resort, Spey Valley Golf and Country Club, Lochanhully Woodland Club, Carrbridge, Loch Rannoch in Perthshire and the Drumossie hotel, Inverness.
Meanwhile, also in Inverness, a local student's achievements in setting up a catering business while studying have been recognised with an award.
Nicholas Gallagher, 31, of Inverness College UHI, was this week named Scotland's Bridge 2 Business Entrepreneurial Student of the Year by Young Enterprise Scotland (YES).
The award is the latest in a series of wins picked up by the father-of two, from Holm, Inverness, since starting his training in professional cookery at the college three years ago.
In that time he has also launched a business, The Black Tartan Food Company,  making and selling gourmet burgers and sauces at events across Scotland.
Carol Langston, head of Inverness College UHI's Create centre, said:  "Nicholas is so deserving for a number of reasons – his enterprising mind set, can-do attitude and his commitment to achieving his goals.
"He has worked incredibly hard, successfully juggling family life, study and extra-curricular activities to achieve his dreams, making him an inspiration to his peers."
The Create centre was established in 2009 to stimulate and support students, graduates and aspiring entrepreneurs in the community to develop their entrepreneurial spirit, knowledge and skills. It is the area's hub for YES's Bridge 2 Business programme which promotes entrepreneurship among students.