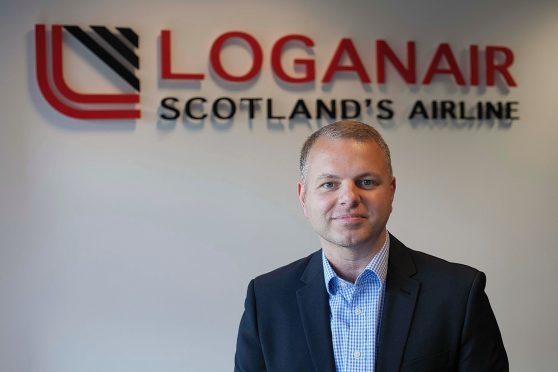 Loganair chairman David Harrison has admitted standards at the airline had fallen below "what our customers should rightly expect".
But he also said progress was being made to improve reliability across its route network after a wave of criticism about poor punctuality.
Lifeline services to north airports were plagued by technical problems, which in one case led to a flight with 49 people on board triggering a full emergency when it landed on just one engine at Sumburgh Airport in Shetland.
Mr Harrison said the "primary cause" at the root of these issues was "an unforeseen loss of skilled aviation engineers and the time taken for replacements to become licensed and experienced on Loganair's fleet".
He was speaking as Paisley-based Loganair announced a near halving of profits during a "difficult" year to March 31, 2016.
Pre-tax profits came in at £3.6million, down from £7.08million a year earlier, on turnover up by 2% at £95.3million.
Mr Harrison said: "We faced a number of significant challenges.
"First and foremost, the reliability of our services fell below what our customers should rightly expect.
"The primary factor affecting service reliability was an unacceptable increase in services being disrupted due to technical issues with the operating aircraft.
"Our engineering function suffered from losing a higher-than-expected number of licensed aviation engineers, and it is a lengthy process to replace such skilled individuals and for them to become licensed and experienced on our particular types of aircraft."
He added: "We have invested heavily in our engineering resource, and now have a full complement of appropriately trained staff in place.
"We're now starting to see growth once again in customer numbers on many of our routes as a result of the improving reliability."
Loganair said its latest performance statistics showed a "marked improvement" in punctuality and reliability, which has coincided with the arrival of new managing director Jonathan Hinkles.
Mr Hinkles, the airline's former chief operating officer who returned in June after four years with Virgin Atlantic, said: "Our results for 2015/16 reflect the turbulence experienced by Loganair's customers as a result of operational issues.
"We have made very significant progress since then to achieve the levels of punctuality and reliability that our customers are entitled to."
"In the third quarter of 2016, our punctuality has improved from 79% a year ago to 86% this year and the number of flights cancelled or significantly delayed has fallen by two-thirds."
Previous boss Stewart Adams, who had the title of chief executive, stepped down in January citing "personal reasons".
Loganair said lower oil prices had a negative impact on its North Sea charter business during 2015/16 – affecting passenger numbers through Aberdeen – but the company also reported "clear signs" this was on an upward curve, with a sting of new contracts won in the new financial year.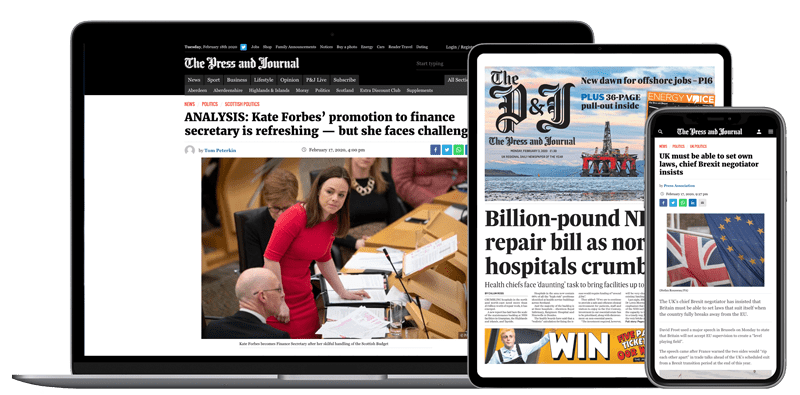 Help support quality local journalism … become a digital subscriber to The Press and Journal
For as little as £5.99 a month you can access all of our content, including Premium articles.
Subscribe