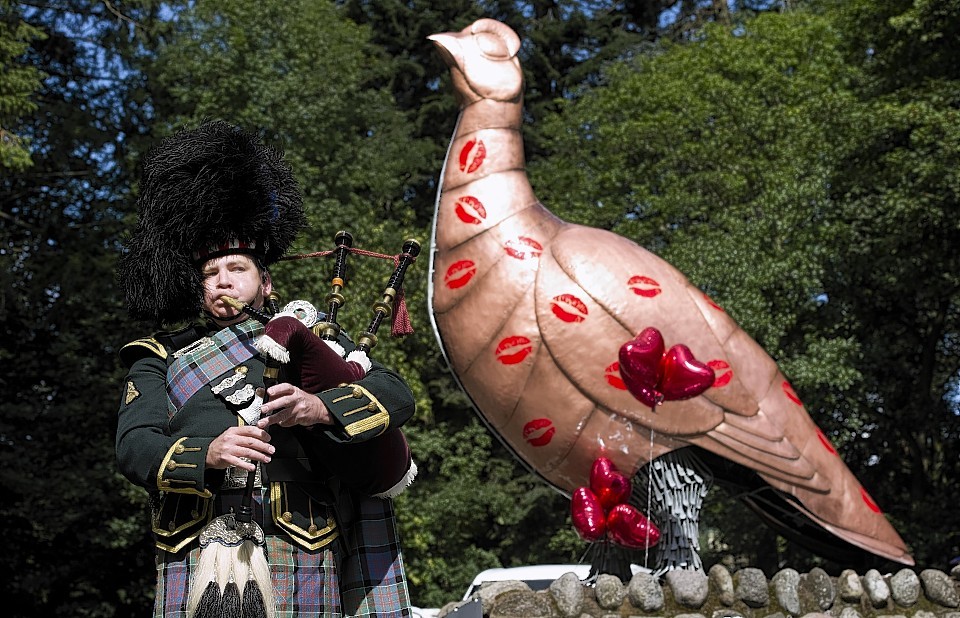 One of Scotland's leading businessmen has joined the board at the company which makes the country's best-selling whisky.
Crawford Gillies, whose past roles include a spell as chairman of economic development quango Scottish Enterprise (SE), was yesterday unveiled as a new non-executive director of Edrington Group, the firm behind The Famous Grouse.
Mr Gillies, 60, is currently a non-executive director on the boards of SSE and Barclays Bank, where he chairs the remuneration committee.
He has enjoyed an illustrious career in business over three decades, initially with Bain and Company, a firm of international management consultants, where he became European managing director.
As well as a near seven-year stint as SE's chairman prior to former Wood Group chief executive Bob Keiller taking on the role at the start of 2016, Mr Gillies also founded The Saltire Foundation. It helps develop entrepreneurial leadership in Scotland.
Edrington, which also makes The Macallan, one of the world's best-selling single malts, hopes to tap into the Edinburgh University and Harvard graduate's business acumen as it targets further growth in premium spirit markets globally.
Ian Curle, the company's chief executive, said: "Crawford's wide ranging international business experience will be invaluable."
News of the appointment coincided with Glasgow-based whisky blender and bottler Hunter Laing & Company naming "world-renowned" distiller Jim McEwan as production director for the new Ardnahoe Distillery on Islay – 18 months after he officially retired.
He was master distiller at Islay's Bruichladdich distillery for 15 years, having previously spent 38 years at Bowmore.
During his brief retirement he turned his hand to gin-making, spending time in the Australian rainforests sourcing botanicals to help Cape Byron Distillery launch Brookie's Byron Dry Gin.
Mr McEwan has been given a key role at Ardnahoe, the first distillery to be built on Islay for more than a decade. Production start-up is expected in early 2018.
From helping to shape the overall design and installing his preferred pieces of distilling equipment to fine-tuning the production processes and selecting casks, he will influence every step of the whisky-making.
Hunter Laing & Co said he would also work on "a number of other as-yet-secret creative projects that are sure to make waves across the spirits world".
The new distillery, which will include a visitor centre, cafe, shop and tasting room, will produce traditional peated Islay single malt.
Mr McEwan said: "It's an incredible spot up on a hill overlooking the Sound of Islay out to Mull in the north and across to Jura. It has to be one of the most beautiful sites for a distillery anywhere in the world."
Hunter Laing & Co director Andrew Laing said: "It's hard to think of anyone better qualified than Jim McEwan to develop the character of the newest Islay malt whisky.
"Jim has lived and breathed Islay whisky his whole life and is bringing all of his passion and knowledge to Ardnahoe Distillery."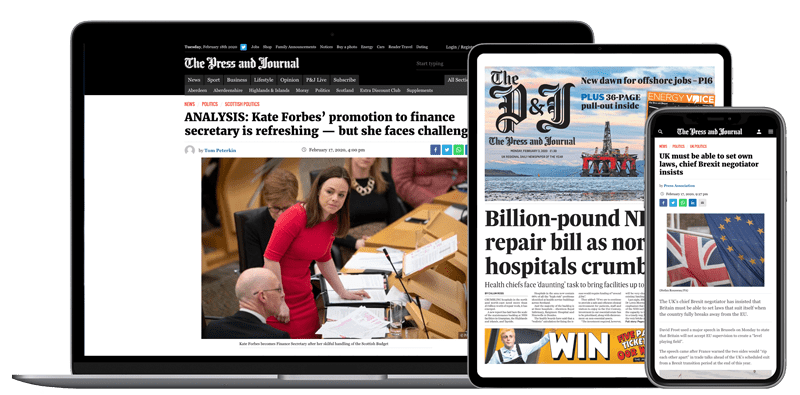 Help support quality local journalism … become a digital subscriber to The Press and Journal
For as little as £5.99 a month you can access all of our content, including Premium articles.
Subscribe