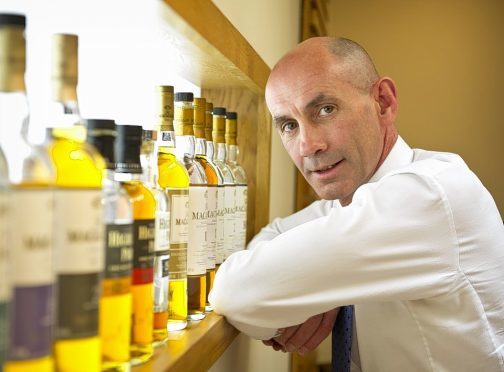 Whisky-maker Edrington has shrugged off "a difficult backdrop of economic and political volatility" to report a 30% jump in profits.
Edrington, whose brands include The Macallan, The Famous Grouse, Highland Park, Cutty Sark and The Glenrothes, posted pre-tax profits of £189million for the year to March 31.
This was compared with profits of £144.8million the year before, while total revenue lifted by 22% to £701.3million.
Edrington, which also produces Brugal rum and Snow Leopard Vodka, credited its improved financial performance to "core contribution growth and the impact of the fall in value of sterling".
Chief executive Ian Curle added: "2016-17 was a significant year of growth for Edrington despite a difficult backdrop of economic and political volatility, and a fiercely competitive marketplace.
"Since its introduction in 2015, our strategy – Perfect The Macallan, Accelerate Highland Park, develop Super-Premium, Optimise Regional Power Brands – has gained momentum and positively impacted results.
"Higher levels of investment in brand marketing, increased innovation and greater focus on consumers have led to an encouraging performance.
"Despite short term uncertainty, we are confident about the medium and long-term prospects for the business."
"With its premium brand portfolio, proven strategy, and management capability, Edrington has established the necessary momentum to deliver further growth."
At the end of the financial year, Edrington consolidated its head office, sales and marketing and support functions in new offices in Glasgow. As a result the West Kinfauns office in Perth was closed.
The company booked exceptional costs of £8.6million related to this restructuring.