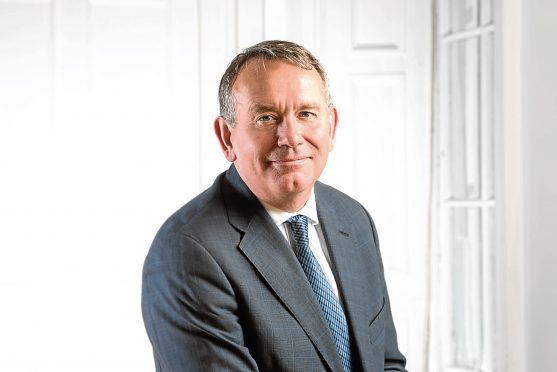 Scottish law firm Brodies will enter a new era in May after its managing partner for the past 20 years, Bill Drummond, hands over the reins.
Mr Drummond, who will be 60 next year, was first elected managing partner in 1997. He has been re-elected to the top job six times.
A spokeswoman for Brodies said it was keen to keep him involved but he was taking time out to "think about what he's going to do a bit further down the line".
Taking over on May 1 after an internal election process is Nick Scott, who currently heads up Brodies' commercial property practice.
Brodies said Mr Drummond's two decades as managing partner had delivered "unrivalled business performance".
During his time at the helm the firm has grown from about 175 people trading from a single office in Edinburgh to become the largest Scottish headquartered law firm. It now employs 616 people across offices in Aberdeen, Brussels, Edinburgh and Glasgow, and in the year to April 2017 turned over £66.7million.
Mr Drummond, who trained with Brodies in 1980 and became a partner in 1986, said: "It has been a terrific privilege to work with so many talented people for the best part of four decades.
"Brodies has always placed clients first in both our business planning and our work on their behalf and that has also allowed us to make a contribution to the Scottish economy of which we can all be proud. I am extremely pleased Nick will be taking things forward."
Mr Scott trained with Clifford Chance in London, joining Brodies in 1999 and becoming a partner in 2001. He has been on the firm's strategic and operational boards since 2004.
Since taking over as head of commercial property in 2010, turnover in that business has doubled and his team have been involved in some of the largest projects in the market. Mr Scott said: "I have worked closely with Bill for over a decade.
"He has been recognised repeatedly as one of the leading law firm managers of his generation. It is, therefore, with pride and an appropriate degree of humility that I take on this new role within our firm."
Chairman Christine O'Neill added "Our board has been keen to ensure Bill's successor … retained the same ambition for our clients and our people that he has brought to every board and partners' meeting for the past 20 years. Nick has that same approach and his extensive involvement in our strategic and operational management, coupled with his track record of success for clients and development of partners and staff, made him the ideal candidate."