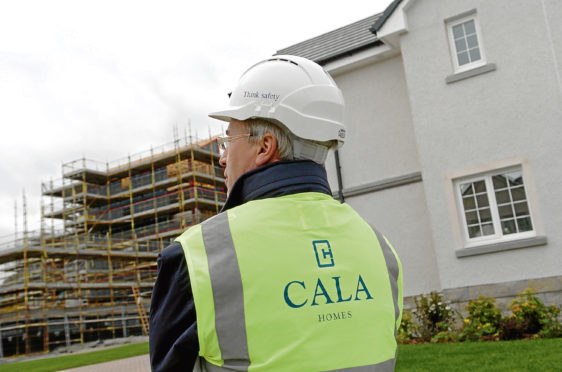 Scottish housebuilder Cala Group said yesterday it was at the start of another "exciting new chapter" after financial services giant Legal & General (L&G) took full control of the company in a £315million-plus deal.
Cala, which has its roots in Aberdeen, is now owned by L&G's investment arm, Legal & General Capital, which has raised its stake from 47.9% to 100% after buying out private-equity firm Patron Capital Partners. The takeover values Edinburgh-based Cala, which is targeting annual turnover of about £1billion by 2020, at £605million.
According to L&G, Cala has "attractive growth prospects under its continued ownership based on Legal & General Capital's long term approach to investing and the attractive market for housebuilding in the UK".
L&G said the housebuilder's pre-tax operating profits for 2017 would have come it £91.5million if the business had been wholly under its control.
In January, Cala said it was on track for a sixth consecutive record year of sales and profits in 2017/18. The upbeat trading update came after a 34% year-on-year increase in completions, to 939, during the second half of last year.
Yesterday, chief executive Alan Brown said: "Today's investment by Legal & General marks the start of another exciting new chapter for Cala and is a fantastic endorsement of our growth potential from one of the most highly-respected, blue-chip investors in the UK.
"We look forward to working together with Legal & General to build on the strong momentum we have generated in recent years, while further strengthening our position as the UK's most upmarket major homebuilder."