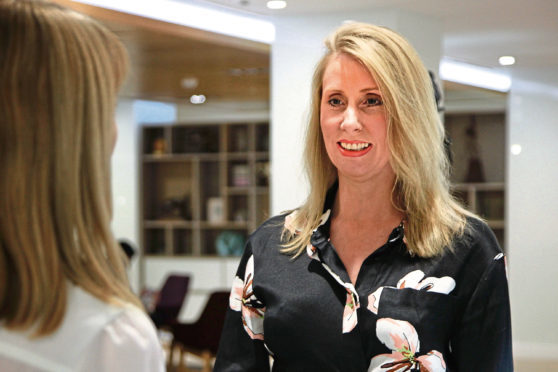 A Clydesdale Bank boss insisted yesterday the 180-year-old Scottish bank would not lose its heritage after the parent, CYBG, rebrands as Virgin Money.
CYBG chief operating officer Debbie Crosbie was speaking after the Glasgow-based group struck a deal to buy Sir Richard Branson's bank in a move expected to lead to more than 1,500 job losses.
The all-share deal values each Virgin Money stock at around £3.71 and the entire group at £1.7 billion.
CYBG boss David Duffy will stay on as chief executive, with Virgin Money CEO Jayne-Anne Gadhia taking up a consultancy role as his senior adviser. Most of the other top roles are still up for grabs.
The planned job cuts are expected to hit back office roles the hardest and are part of "synergy" savings worth an estimated £120 million.
Ms Crosbie said: "We believe the two businesses are very complementary.
"For the first time in the UK, we will have a real alternative to the big four and serious competition nationally. This is a really powerful proposition for customers."
The rebranding will take place over three years, starting with retail branches of CYBG's Clydesdale and Yorkshire Bank brands as housesehold names of UK banking gradually disappear.
"We'll be very sympathetic to the heritage," Ms Crosbie said, adding: "What matters to customers is good service and value for money.
"If they get that, then our customers will, hopefully, come on the journey."
The group will continue to have its HQ in Scotland following the deal, which will give Virgin Money shareholders a 38% stake.