Battles to be won at the end-of-year fish talks in Brussels may deliver benefits worth millions of pounds a year to the Scottish fleet, Fisheries Secretary Richard Lochhead said last night.
Mr Lochhead said he was pursuing a "number of priorities" to make sure the industry has a viable future, including him trying to secure a commitment from the European Commission to replace the outmoded and "flawed" cod recovery plan.
He said he was also fighting to protect west coast herring catches, working with others to achieve a blue whiting deal and arguing for greater flexibility for quotas off both the east and west coasts of Scotland.
"This is a fairly unusual December Fisheries Council," he said, adding a recent trend towards more regional fisheries management had helped to avoid the kind of late rush to achieve a deal before Christmas that was all too common in the past.
He said: "I am hopeful that much of the crazy decision-making which characterised previous negotiations, where we often stayed up bleary-eyed through the night, is behind us."
Mr Lochhead is also using this week's talks, which continue today, to argue for a review of the current EU-Faroe deal governing access to the shared north-east Atlantic mackerel fishery.
Scottish mackerel fishers are furious over arrangements they say are heavily skewed in Faroe's favour, while Mr Lochhead has called the situation "unacceptable".
While this December Fisheries Council may not have so many contentious issues at stake as in previous years, he said there were still "priorities we are pursuing which together will be worth millions of pounds to the Scottish industry".
Putting the right "tools" in place now is critical for coping with the discard ban as it hits the white-fish fleet from the start of next year, he said, adding 2016 was going to be a "real challenge" for the industry.
The years 2017 through to 2019 are likely to be even more challenging after the ban is extended to cod, he warned.
The UK negotiating team is led by Fishing Minister George Eustice, who has pledged to work hard to deliver the best possible deal for fishing communities and the environment.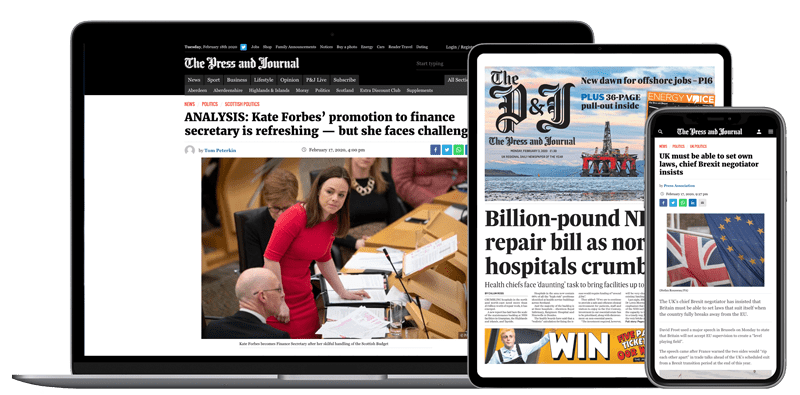 Help support quality local journalism … become a digital subscriber to The Press and Journal
For as little as £5.99 a month you can access all of our content, including Premium articles.
Subscribe