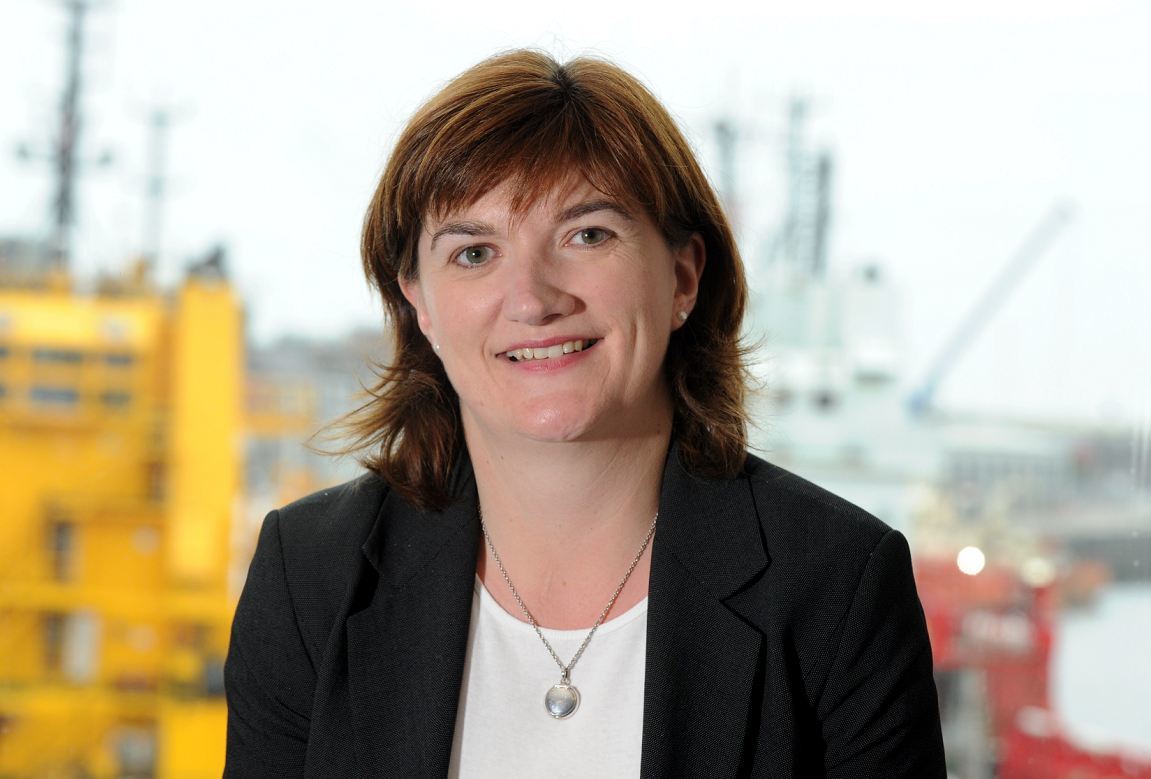 The UK's top oil bosses have pleaded with UK Government ministers for a simple and predictable tax regime for the North Sea.
Industry leaders met with Financial Secretary to the Treasury Nicky Morgan today for talks on future fiscal regime for the sector.
She is spearheading the North Sea tax review ordered by chancellor George Osborne – and last night she told the Press and Journal that the government was willing to forego any short-term tax gains to preserve the long term future of the sector.
But Oil and Gas UK boss Malcolm Webb told her that stability and predictability was what firms craved above all else.
"There was a very frank discussion about the challenges the basin faces at the moment," he said after the meeting.
"We have this paradox with significant capital investment in a number of good projects, and then we have exploration on the floor and a very significant cost challenge.
"All of that adds up to the fact that an industry which needs to be competitive on a global stage quite frankly isn't at the moment.
"I think we all recognise that it doesn't all come down to tax, but the fiscal regime has an important role to play.
"There is also an understanding at the moment that the fiscal regime we have is too complex and unpredictable – we need to do something about that."
Yesterday's forum will help outline the scope and objectives of the review of the fiscal regime – which will look at the longer term tax treatment of the industry, including field allowances.
Heads of industry are being invited to set out their priorities for how the remaining resources can "best be exploited".
The review will report its initial findings at the Autumn Statement.
Ms Morgan said: "What they want is support. There is a recognition that the UK basin is mature, which brings its own challenges – but also opportunities.
"Yes, tax is important, but so is support for exploration.
"Simplicity has been mentioned to me before, and it was mentioned again today. It's difficult, because people want simplicity, but on the other hand certain developers want an allowance for a certain field."
She added: "The UK Government is willing to forego tax revenue and to put in place allowances which will ultimate support the industry and hopefully lead to higher tax revenues."