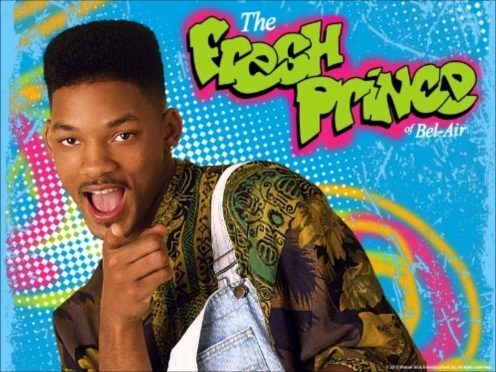 Always wanted to live in the flat from Friends or lusted after the Los Angeles mansion the Fresh Prince grew up in?
Or perhaps you fancy living like a Hobbit in Bag End?
New research from Which? Mortgage Advisers (WMA) has revealed how much these and other properties – some of which are real – would cost if they were on the market and how big a deposit you would need to put down in order to secure your dream home.
Take, for example, 4 Privet Drive in Little Whinging, Surrey – one of the most famous addresses in the world and home to boy wizard Harry Potter.
The house is really in Martins Heron, Bracknell, near London and is currently on sale for £475,000.
According to WMA, the semi-detached family home in a "vibrant area with excellent schools" would require a 10% deposit.
In a pretend advert for the "real character house with rich history", WMA urges would-be buyers to contact Vernon and Petunia Dursley, who "have owned the house since 1977 and are looking for a quick sale".
At a little over £3million, the two-bedroom Friends' apartment in "sought after" Greenwich Village, New York, is too expensive for most people.
Fans of the long-running TV series will have to work and save hard just to put together the £308,000 deposit for the property and its private exterior balcony, roof access and "stunning" Manhattan views, described as a "great investment".
The Simpsons' house at 742 Evergreen Terrace, Springfield, in the US comes in at a more modest £150,000.
If Homer, Marge and family can ever be persuaded to sell up, it will only take a deposit of £15,000 to secure the two-story, detached, suburban "tract house" with attached garage, basement and loft.
WMA highlights large bay windows in spacious sitting and dining rooms, an "ample" four bedrooms and friendly neighbours.
Bag End in Hobbiton, The Shire, Middle Earth, is no ordinary home, as fans of the Lord of the Rings and Hobbit trilogies know all too well.
Marketing the "cosy hobbit burrow in an excellent location north of Hobbiton", WMA says offers of gold coins are welcome. It goes on to describe the home – built around the year 2885 – as "meticulously maintained, with high-quality fixtures, fittings and furniture" included in sale.
The Fresh Prince of Bel Air's £15.4million mansion in Los Angeles has five bedrooms and five bathrooms among its 17 rooms and is "available now with no onward chain". The 10% deposit would be £1.54million.
WMA admitted it has not viewed any of the properties, or consulted property experts in calculating the sale prices.
It worked out the cost of fictional homes by looking at previous estimates and then taking into account growth in property prices.
For the properties that do exist, WMA used a listings website to estimate the value based on similar homes in the area.
David Blake of WMA said: "Whether you're moving home or looking to take your first step on to the property ladder, it is important you can separate the facts from the fiction and know just how much you should be paying and need to budget for.
"Seeking independent advice from a reputable mortgage adviser can also help you to get the best possible mortgage deal."