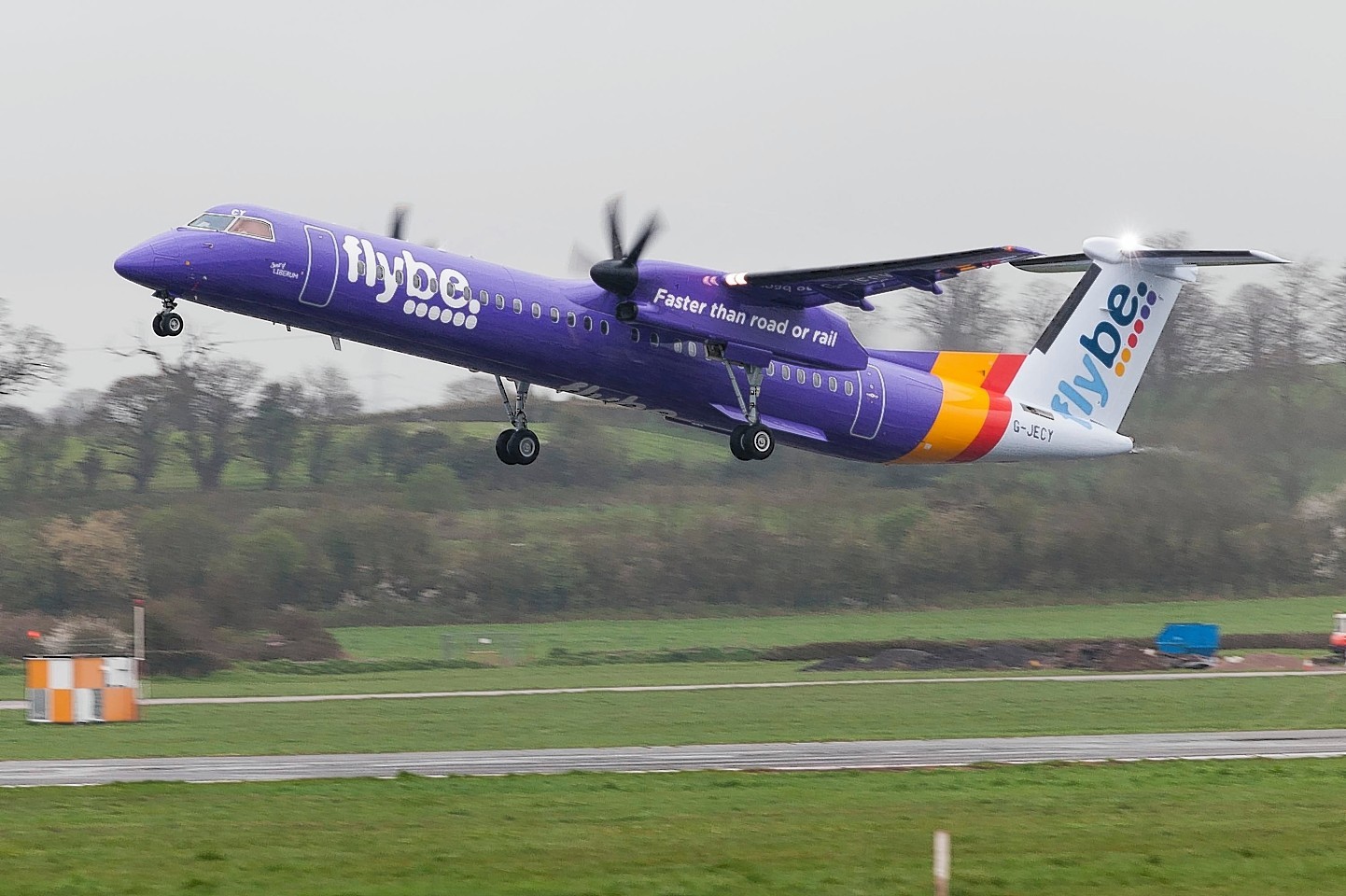 New Flybe boss Christine Ourmieres-Widener said yesterday the airline was focused on "controlled expansion" after legacy orders for new planes and a slowdown in the market sent it hurtling into the red.
The carrier, which this week announced a new franchise deal with Eastern Airways, suffered pre-tax losses of £19.9million in the year to March 31, compared with profits of £2.7million in 2016/16.
It was also hit by a £4.8 million writedown linked to an IT upgrade as it moved towards "improving the digital experience for passengers and implementing industry leading support systems for our engineering platforms".
The airline is in the throes of setting up a new digital platform, including an "electronic flight bag" bringing paperless working to the flight deck, which it hopes will attract new customers in a market where a growing number of people book flights online.
Ms Ourmieres-Widener said the new franchise agreement with Eastern, which will see Flybe go head to head with Loganair on routes to Orkney, Shetland and the Western Isles from this autumn, formed part of a strategy of "cautious" growth as the regional carrier continues to offload planes in response to recent over-capacity.
Flybe reached its peak fleet size of 85 aircraft last month and Ms Ourmieres-Widener, who took over as chief executive in January, said the company aimed to trim this to 65 by 2020.
Six end-of-lease, turboprop Bombardier Q400s will be taken out of the fleet in the current trading year as Flybe aims to "become a more customer centric business and for the first time concentrate the business on profitable routes".
Flybe's CEO said Scottish routes were a key part of future plans, adding the new partnership with Eastern could present "new opportunities for our network".
And she said demand for Flybe's new services from Aberdeen and Edinburgh to London Heathrow, which took off in March, creating competition on the key route for the first time since autumn 2015, had met expectations.
Group revenue increased by 13.4% to £707.4million during the accounting period, boosted by an 8.3% rise in passenger revenue to £619.3million.
Passenger numbers grew by 7.6% to 8.8million, helping to mop up some of the extra capacity as Flybe's legacy plane deals saw the seat total swell by 12.3% to 12.7million.
Ms Ourmieres-Widener said Flybe was looking to "keep an open dialogue" about Brexit and its potential impacts, while continuing to push hard for reductions in air passenger duty.
She added: "I am truly passionate about the airline industry, and I see tremendous opportunities for Flybe to connect and engage with communities and to establish a reputation for excellence.
"We will be successful in delivering by continually focusing on our costs, increasing our knowledge about who our customers are and what makes them tick, achieving industry-leading operational excellence and implementing a great digital platform."
New codeshare deals with Virgin Atlantic, Air Berlin, Air India and Singapore Airlines were among other key highlights for the airline in 2016/17.