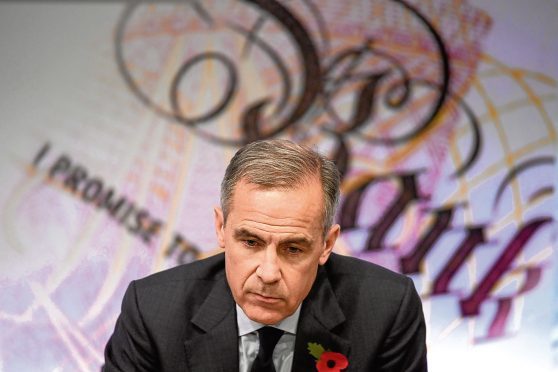 Interest rates have been hiked for the first time in more than 10 years and the Bank of England signalled more "gradual" increases are on the way to cool surging inflation.
The bank's nine-strong Monetary Policy Committee (MPC) voted 7-2 to raise rates from 0.25% to 0.5%, which marks the first increase since July 2007.
The quarter-point rise reverses the emergency cut seen in the aftermath of the Brexit vote shock in 2016 as the bank sought to head off turmoil in the economy.
Millions of borrowers on variable rate deals will be impacted by the rates decision, which will add around £15 a month to the cost of the average mortgage, while it will offer some relief to savers hit by surging inflation and negligible returns.
Bank governor Mark Carney said: "With unemployment at a 42-year low, inflation running above target and growth just above its new, lower speed limit, the time has come to ease our foot off the accelerator."
The move comes as the bank looks to dampen Brexit-fuelled inflation, which it predicts will now peak at around 3.2% this autumn.
The bank's quarterly inflation report is based on financial market expectations for two more rate hikes over the next three years to return inflation back to its 2% target, which could see rates hit 1% by the end of 2020. Mr Carney added that monetary policy would continue to provide "significant support" to the economy. Experts estimate that eight million Britons have never seen interest rates rise in their adult lives, with borrowing costs having languished at rock-bottom lows since the financial crisis. Mr Carney said the bank had to act now to calm inflation.
Responding to the decision Andy Willox, the Federation of Small Businesses' Scottish policy convenor, said: "The interest rate decision was perhaps inevitable. But it will put additional pressures on some Scottish businesses, when many are already reporting that rising overheads are harming plans for growth.
"If interest rates were to increase dramatically, this would put a burden on existing borrowers, including many smaller Scottish firms. Further, some businesses with plans for expansion could struggle to find the necessary affordable finance. Therefore until we see the effect of today's move, there should be no further increases."