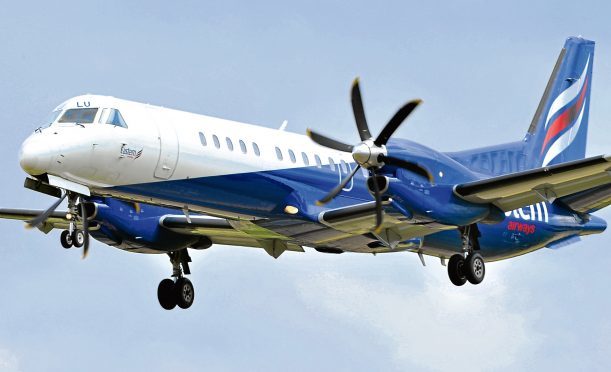 Eastern Airways (UK) suffered a dive into the red during its 2016/17 trading year, new figures show.
The business made pre-tax losses of £3.5million during the 12 months to March 31, 2017, compared with profits of £628,000 the year before.
Turnover was also down in the latest period at £54.5million, from £56.09million previously.
In accounts lodged at Companies House, boss Richard Lake cited the oil and gas slump and the Brexit-hit pound as factors impacting the bottom line.
Mr Lake said: "The impact of cost reductions implemented by the oil and gas sector as a result of the fall in the oil price has resulted in reduced passengers carried on those routes servicing this sector during both the current and the previous financial years.
"We are seeing some improvements in passenger volumes.
"The results for the year ended March 31, 2017, have been impacted by the referendum to leave the European Union in June 2016, which resulted in an immediate fall in sterling against the dollar and the euro.
"A large proportion of aircraft parts, leasing, fuel and other costs are prices in US dollars, and this is only partly mitigated by revenues."
He said the outlook for the year to March 2018 was better, thanks to contracts in place for new aircraft, a franchise deal and a partnership with Flybe on some Scottish routes.
Humberside-based Eastern is one of the largest carriers operating out of Aberdeen. Bristow Helicopters took over the business in a multimillion-pound deal in February 2014.
Investment holding company Eastern Airways International made pre-tax losses of £306,000 on turnover of £540,000 in 2016-17.
Another holding company, Eastern Airways (Europe) reported profits of £42,000 for the year, following losses of £248,000 in 2015-16.
Flybe teamed up with Eastern last year to offer direct competition with Loganair on services to Shetland, but it was later announced the flights would stop this month due to poor passenger numbers.
Eastern celebrated its 20th anniversary last month.