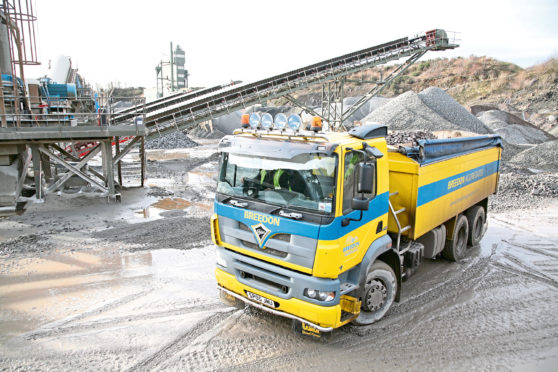 Building materials giant Breedon said yesterday it was finalising contingency plans for Brexit but unable to prepare for "indirect risks".
Reporting a 12% jump in pre-tax profits to £79.9 million for 2018, on revenue up by 32% at £862.7m in "not the easiest of years", the firm said it was doing all it could to mitigate potential supply chain disprution and tarrifs.
Breedon imports cement and bitumen from the EU, although most of its businesses and their supply chains are "essentially local ones".
It said the biggest risk for imports would be a no deal Brexit, adding: "The group could also be indirectly impacted by reduced confidence, delays in our suppliers' supply chains and labour shortages.
"We are in the process of finalising our contingency plans to mitigate the cement and bitumen risks. Contingency planning in respect of the indirect risks is more challenging and to a large extent we are unable to mitigate against it."
Chief executive Pat Ward said trading conditions were difficult last year, adding: "Following a slow start due to severe winter weather in the first quarter, our markets remained challenging throughout the year against the backdrop of continuing Brexit-related economic uncertainty and rising input costs.
"From our first acquisition in 2010 to our recent £455m purchase of Lagan, we have demonstrated our ability to deliver strong earnings growth."
Leicestershire-based Breedon said its takeover of Belfast-based Lagan Group last year had given it "immediate scale" in a growing market outside mainland Britain.