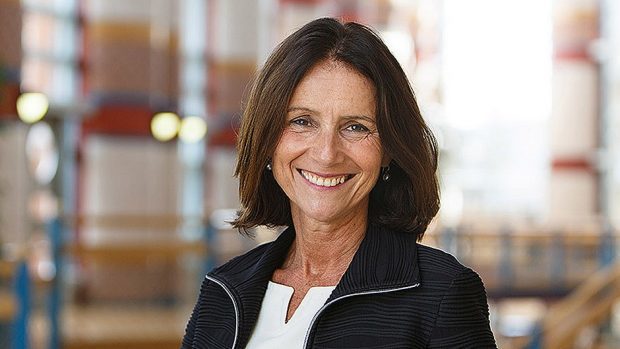 Devolution settlements must be used to unlock growth across the UK and not create new barriers to business, CBI director-general Carolyn Fairburn will say today.
Delivering her New Year message, she will add: "Big budgets and big powers are being handed down.
"Local authorities need business voices at the table to help hammer out these proposals. Firms need to be active partners, providing clarity on issues from planning and procurement to transport and skills.
"It will be equally vital to avoid added complexity and chaos for business. Business doesn't want and can ill afford fragmentation of tax and regulation.
"National frameworks are often there because they work, providing continuity and predictability for businesses across the UK's single market.
"The UK is changing and the CBI will change with it. In 2016, we will be supporting businesses across the country to work with local authorities, the devolved administrations and regional partners to use new powers to unlock growth in all parts of the UK."
Calling for an "informed and balanced" debate over the UK's EU membership, Fairburn will say: "Careful consideration is needed on the UK's relationship with Europe.
"It is looking increasingly likely that 2016 will bring a referendum on this vital question.
"Though the 45million people eligible to vote in this country will be considering a wide range of factors in their decision, the impact of the UK's relationship with the EU on jobs and growth is one of the most important.
"Only business can provide this perspective, and it must do so with evidence, clarity and a good dose of humility.
"The British public deserves to hear informed arguments from both sides. Under my leadership, the CBI will do all it can to ensure this happens.
"We will provide clear evidence, share case studies from businesses of all sizes and sectors, host debate and discussion, evaluate reforms as they are achieved, and faithfully report the views of our members."
Ms Fairburn is also calling on the UK Government to not let short-term politics triumph over the "opportunity to create a more prosperous nation".
She includes a long-term prosperity agenda and raising productivity among her priorities for the year ahead.
"2016 starts out with an enviable inheritance and plenty of promise," she will say, adding: " The UK economy has delivered a 2.8% growth rate, almost no inflation and, best of all, the highest rate of employment since records began in 1971.
"In the last year alone, British-based businesses created more than 400,000 jobs, despite heavy global headwinds and a rising pound.
"These are extraordinary achievements and a great springboard from which to start the new year."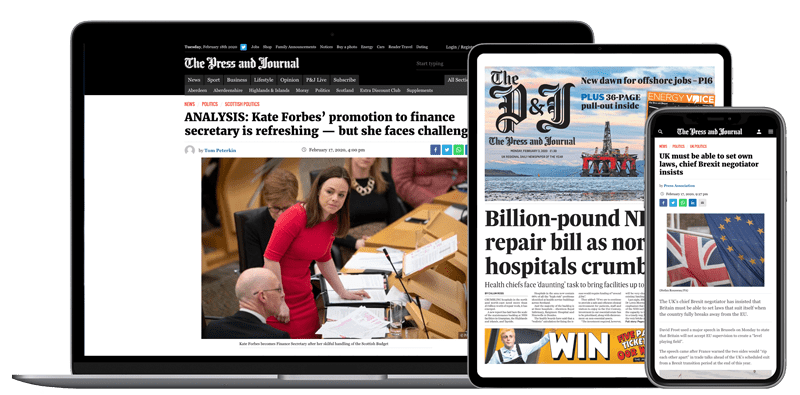 Help support quality local journalism … become a digital subscriber to The Press and Journal
For as little as £5.99 a month you can access all of our content, including Premium articles.
Subscribe