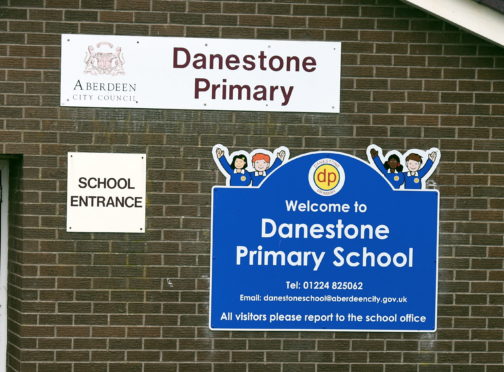 Plans for a "desperately needed" new nursery, in the grounds of an Aberdeen primary school, have been lodged.
Aberdeen City Council has published initial plans for a single-storey nursery extension at Danestone School.
The new building would be freestanding at the rear of the main building, replacing the existing temporary nursery facility.
The planning application, prepared by Halliday Fraser Munro on behalf of the local authority, describes the current nursery as being in "cramped and in poor condition".
The designs reveal a larger nursery playground on the grass area at the back of the school and would mean more welcoming pedestrian access to the nursery, the architects said.
They added that a new build facility would mean children would not be displaced during construction.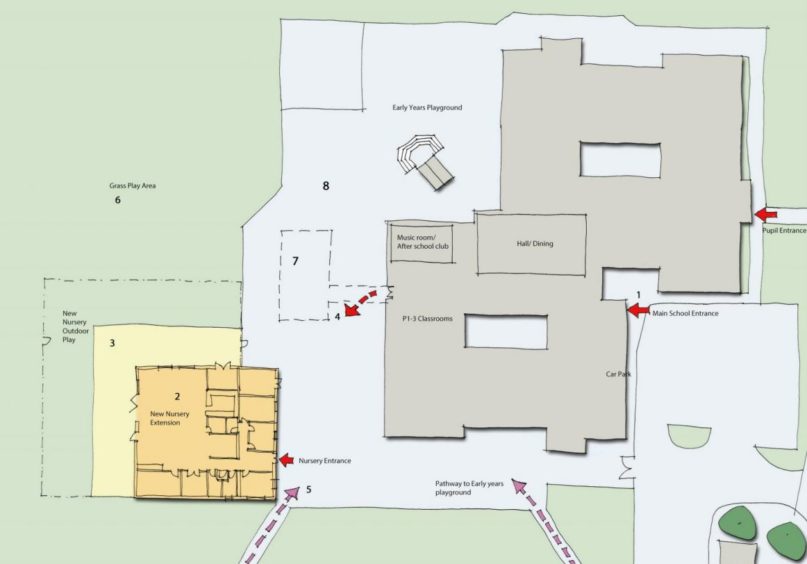 In a statement supporting the designs, a spokesman said: "These facilities are desperately needed by, and have the support of, the local community against the background of the Scottish Government's commitment to expanding the provision of funded early learning and childcare (ELC)."
The plans for Danestone are part of a wider move by the council to meet the Scottish Government's ELC expansion from 600 hours to 1140 hours by August.
That deadline has since been pushed back with no news on when it will be a legal requirement.