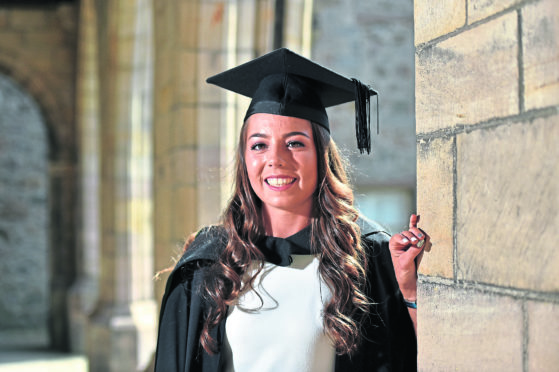 Scotland international athlete Kelsey Stewart was celebrating a different kind of triumph yesterday as she picked up a exercise and health science degree.
The 22-year-old, from Stonehaven, took part in the Gold Coast Commonwealth Games while undertaking her studies and now has her sights set on the 2022 competition.
Graduating yesterday from Aberdeen University, Miss Stewart said she was looking forward to moving to Cardiff to continue her studies and athletic training.
She said: "My coach in Aberdeen is retiring this year, so I have been looking around for somewhere which could offer both a high academic standard and great coaching training.
"I will be doing a masters in strength and conditioning.
"My next big international event will be the 2022 Commonwealth Games, then the 2024 Olympics – I think I have left it too late for the 2020 games."
The former Mackie Academy pupil was cheered on by her mum, dad and brother who were waiting to take her out for a family celebration dinner.
Shetland microbiologist looking forward to a summer adventure
A microbiologist is looking forward to taking to the seas in a tall ship this summer.
Shetlander Andrew Manson graduated from Aberdeen University yesterday with a degree in microbiology.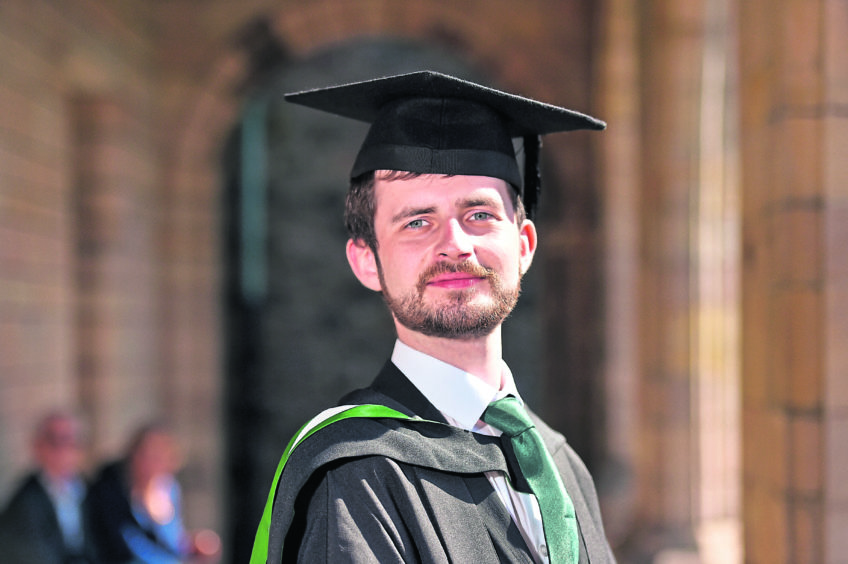 The 23-year-old spent his placement year at Cardiff University in its research laboratory, and expects to do a similar role in Scotland.
But for now, Mr Manson is looking forward his summer adventure.
"I'm taking part in a tall ships race," he said. "I will be part of the Swan tall ship team racing between Aadborg and Frederikstadt in Norway in the summer.
"I have always had a love of sailing – I think coming from Shetland it must be in the blood. It has been a lifelong hobby."
The former Brae High School pupil, Mr Manson was planning on a celebratory meal with his parents and brother who had made the trip to Aberdeen to see him graduate.
He said: "I expect I will end up working in a private laboratory in Aberdeen or Glasgow – but in the meantime I want to spend some time at home in Shetland."
Life-changing graduate swaps gender during course in Aberdeen
For many people, going to university can be a life-changing experience.
And for 29-year-old Blair Hamilton, it was even more so as she changed gender from a boy to girl during her three years of study.
Yesterday, she graduated from Aberdeen University with a degree in Exercise and Health Science and now hopes to become an active schools co-ordinator in the city.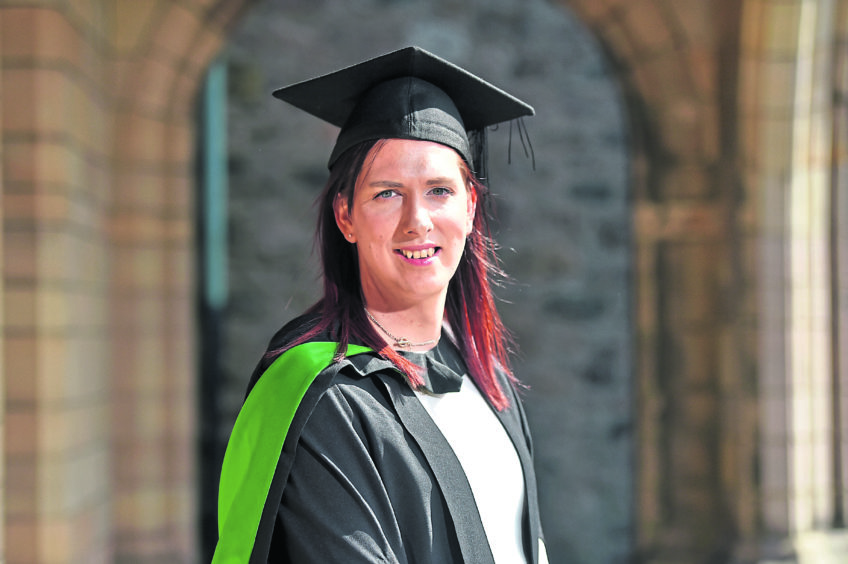 She said: "The staff at Aberdeen University have all been very supportive – they have been brilliant – first class, even.
"Once I had decided to make the transition – they helped make it so much easier for me.
"I moved to Aberdeen because my brother works up here and just loved it – I plan to stay and hopefully get a job with Sport Aberdeen."
Originally from Darvel in Ayrshire, Miss Hamilton plays football for the Stonehaven Ladies FC and also played in goals for the men's university team during her first year of study in the city.
Sporty Buckie graduate hopes to find work after gaining degree
Buckie-born Edward Poyner graduated yesterday with a degree in sports science.
The 21-year-old former Milne's High School pupil said he hopes to move into either injury rehabilitation or performance analysis and will now begin hunting for opportunities.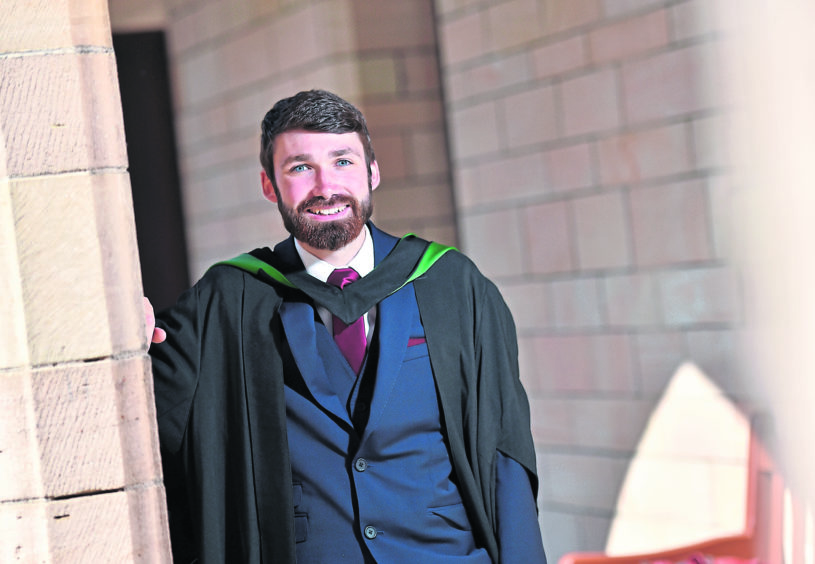 Mr Milne's family were all cheering him on as he collected his degree and were perhaps experiencing deja-vu as they had all attended his step-brother's ceremony the previous day, also at Aberdeen University.
"The four years have flown by," said Mr Milne. "I have made some great pals within the sports science crowd.
"I'm heading home for the summer, but not before one last night out in Aberdeen. "