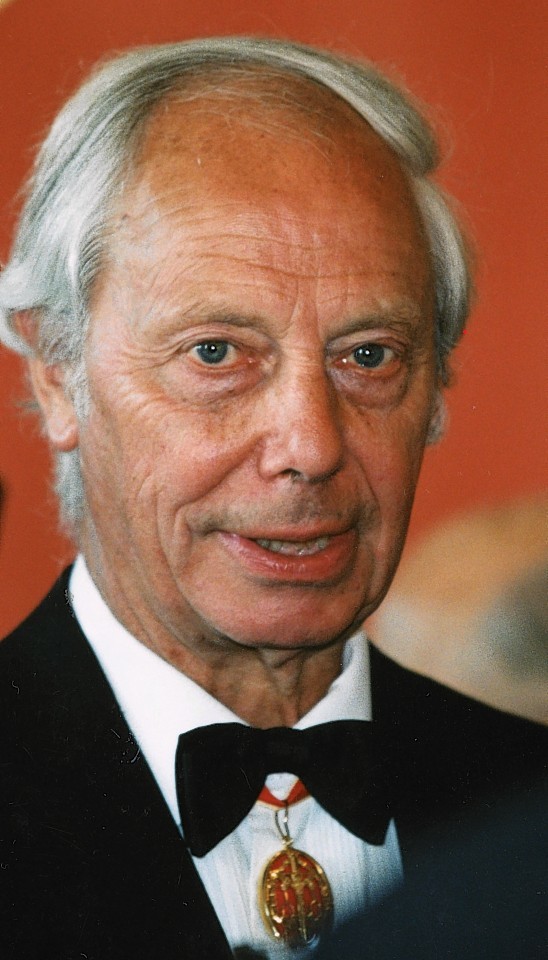 The north-east man credited with creating a reliable electricity network for Scotland was last night inducted into an industry hall of fame.
Sir Donald Miller was one of four new additions to the Institution of Engineers and Shipbuilders in Scotland (IESIS) roll of honour.
As a measure of the respect the octogenarian commands, the other three inductees – all posthumously – were television inventor John Logie Baird, 16th Century mining entrepreneur Sir George Bruce and Henry Dyer, who is widely seen as the father of engineering education in Japan.
Sir Donald, born in 1927, grew up on a farm in Kincardineshire and went to Banchory Academy before studying engineering at Aberdeen University.
In 1966, he was appointed chief engineer of the North of Scotland Hydro-Electric Board and became responsible for the design and construction of new pumped-storage and thermal generating stations.
He became director of engineering at the South of Scotland Electricity Board (SSEB) in 1997, taking on responsibility for engineering operations including the construction of the Hunterston B nuclear and Inverkip oil-fired generating dtations.
SSEB appointed him to the role of general manager in 1977, deputy chairman in 1980 and chairman two years later.
In 1990, SSEB became ScottishPower and Sir Donald, who received his knighthood that year, was the new company's first chairman. He retired in 1992.
His hall of fame induction at last night's IESIS James Watt dinner in Glasgow recognised his central role in the development of a "reliable and cost-effective" Scottish electricity system.
Judges said he was and remained "the foremost power systems engineer of his generation".
Sir Donald and the other inductees extended the breath and scope of the hall of fame from the 16th Century to the present day, judging chairman Gordon Masterton said.
He added: "Scotland can rightly claim to be one of the most important seed beds of great engineering accomplishments over that entire period.
"Collectively, the 23 members in the hall of fame now tell a story of 450 years of world-beating engineering innovation that has led to massive improvements in our quality of life and benefits to the economy of Scotland and the United Kingdom."
Scottish Engineering chief executive Bryan Buchan said: "This is another great night of celebrating engineering in Scotland and a fitting tribute to the huge contribution made by Sir Donald Miller.
"He made important strategic decisions between 1966 and 1992 that developed the reliable electricity supply we enjoy today. We hope his life example encourages young people into engineering to share the excitement of being part of securing a resilient and sustainable infrastructure."