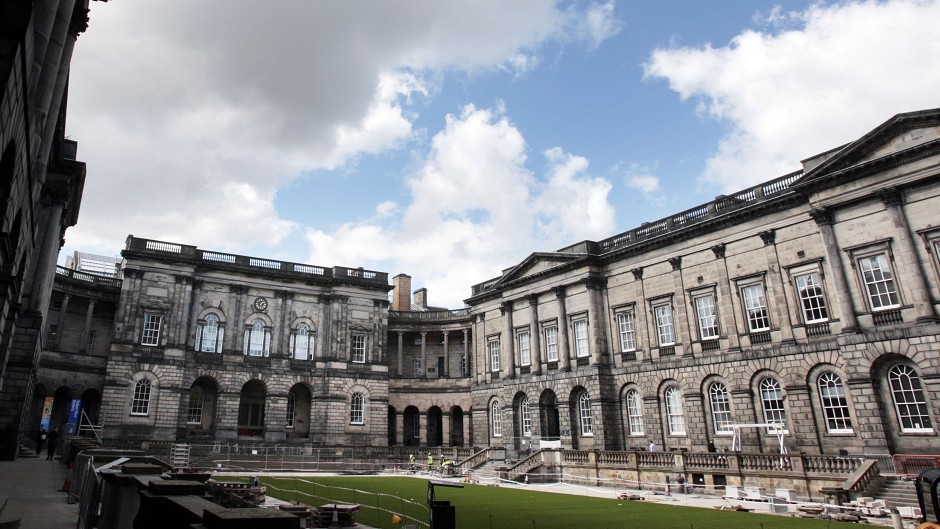 An anonymous online troll threatened a copycat shooting at Edinburgh University yesterday following the Oregon tragedy that claimed 10 lives.
Chris Harper-Mercer, who was born in England, opened fire at Umpqua Community College in Roseburg on Thursday.
Hours before the massacre, an anonymous user – believed to be Harper-Mercer – used online message board 4chan to warn of his shooting spree.
And just hours after the Oregon rampage, another anonymous poster used the same board and threatened to commit a copycat shooting at Edinburgh University.
Mimicking the original threat, a new post appeared featuring an image of a shotgun and the words: "Hark, my brothers, the Beta Uprising is finally here.
"Don't go to University of Edinburgh tomorrow.
"To all the normies viewing this, keep checking the news, you'll see a lot of us on the news over the next few days."
The post was made in reply to conversation around the Oregon shooting.
The Beta Uprising is believed to refer to quiet, downtrodden and bullied men rising up with acts of violence, and the phrase has previously been linked to the 2014 Elliot Rodger shootings in Isla Vista, California.
The threats towards Edinburgh University have been made public on other message boards – prompting some students to skip class.
On Reddit, another online message board, one user responded to warnings about the threats, saying: "I hate to bow to paranoia, but I'm going to give my lectures a miss (I go to Edinburgh)."
Another agreed, adding: "Better safe than sorry to be honest."
Another added: "It's most likely a troll, but with recent events, yeah, needs to be taken seriously."
The university declined to comment on the threats, and directed all inquiries to the police.
But an Edinburgh student publication quoted an anonymous member of security staff as saying: "Edinburgh University Security Section are aware of the possible threat towards the University on October 2, 2015 and are dealing with it in accordance to our procedures and in liaison with Police Scotland.
"Please be assured the safety of our students and staff are a priority."
A police spokesman said: "We are investigating following reports of a communication posted to a website. Inquiries into this communication are currently ongoing."