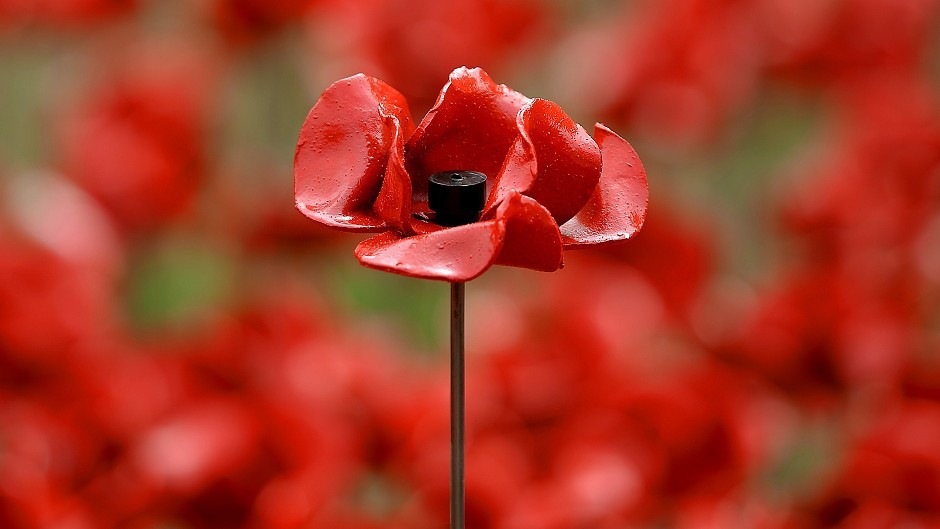 As millions of people prepare to fall silent this morning in memory of those who died in conflict, an event will help uncover the north-east's hidden World War I past.
The lecture, which takes place at Aberdeen University tomorrow, will utilise the institution's extensive archives of the conflict, which lasted from 1914-15.
Among the exhibits on show will be a primitive gas mask and the diaries of eminent surgeon Dr Alexander Ogston, who served in Italy during the war.
In addition, there will also be the poignant discussion of the university's peace society, many of whom were killed in battle.
PhD student David Rennie, who is currently researching World War I American literature, will speak at the event.
He said: "It's an attempt to uncover the hidden stories of the war, I have tried to get a fair mix of items from the university's special collection.
"We have got the minutes of the university's peace society, they started off trying to stop the war through dialogue but, in the end, a lot of them ended up going on to fight and die in the conflict, while serving with the university's U company.
"It was fairly common for universities to have their own companies at the time, U company were basically all slaughtered while they were engaged in a diversionary movement in the Battle of Loos in 1915."
The lecture will take place in the reading room of the Sir Duncan Rice Library.
Mr Rennie said he hoped by bringing in local relevance, the event will help people to better appreciate the historical importance of the war.
He added: "I think because it is such a huge topic it's difficult for people to get to grips with how serious an impact the war had, because it is so well-covered.
"This will hopefully help people come to terms with the severity of what took place."
The event runs from 6-8pm, pre-booking is not required.