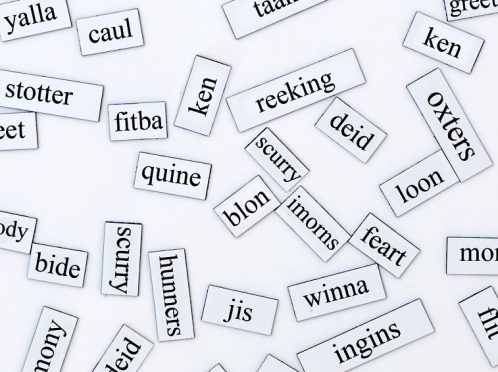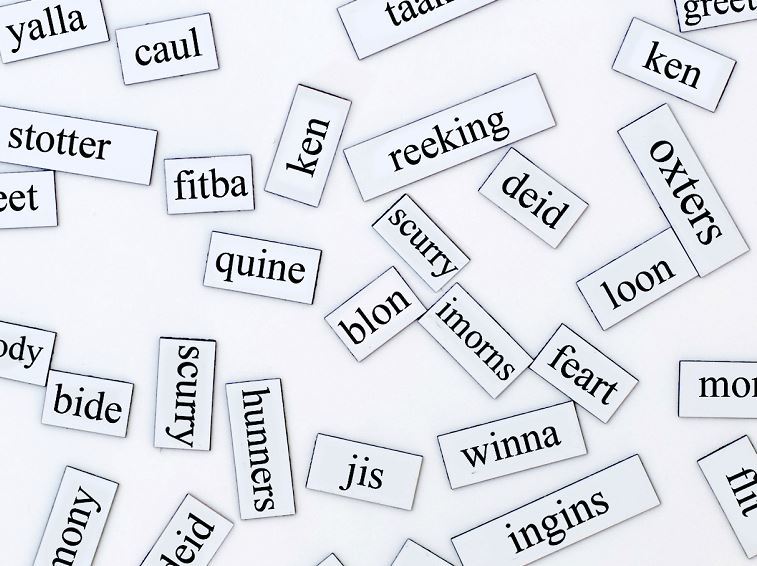 More than 50 writers submitted an entry to a new poetry contest at this year's Keith Festival of Traditional Music and Song.
It aimed to find the best writer of Doric verses aged 12 and above.
Sheena Blackhall, from Aberdeen, judged the competition and was thrilled by the quality of the entries.
You can read more about the competition here. 
And now you have the chance to read some of the winning entries:
Taking top spot was Jim Brown with Dig for Doric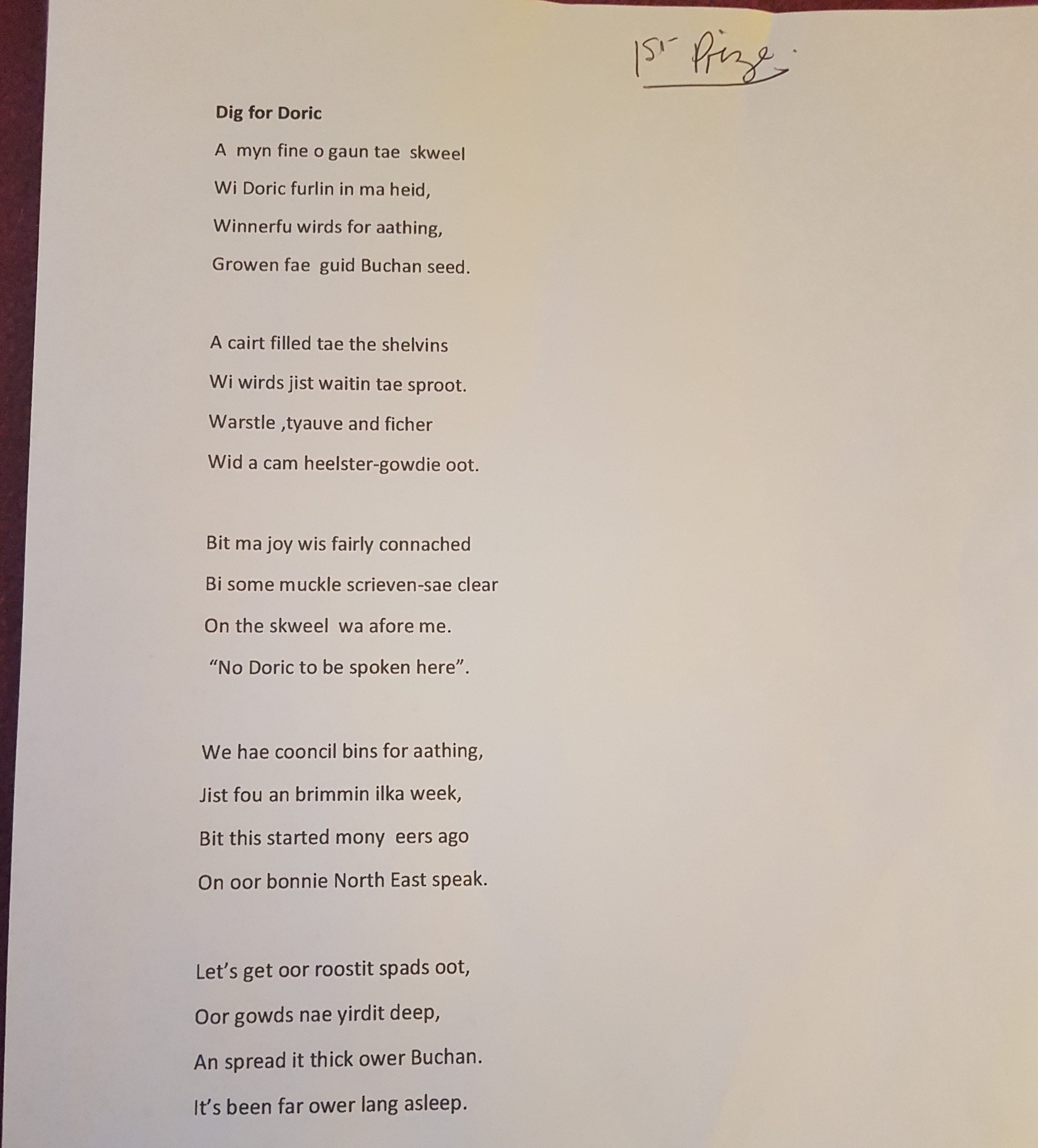 Oor Bailie bagged second place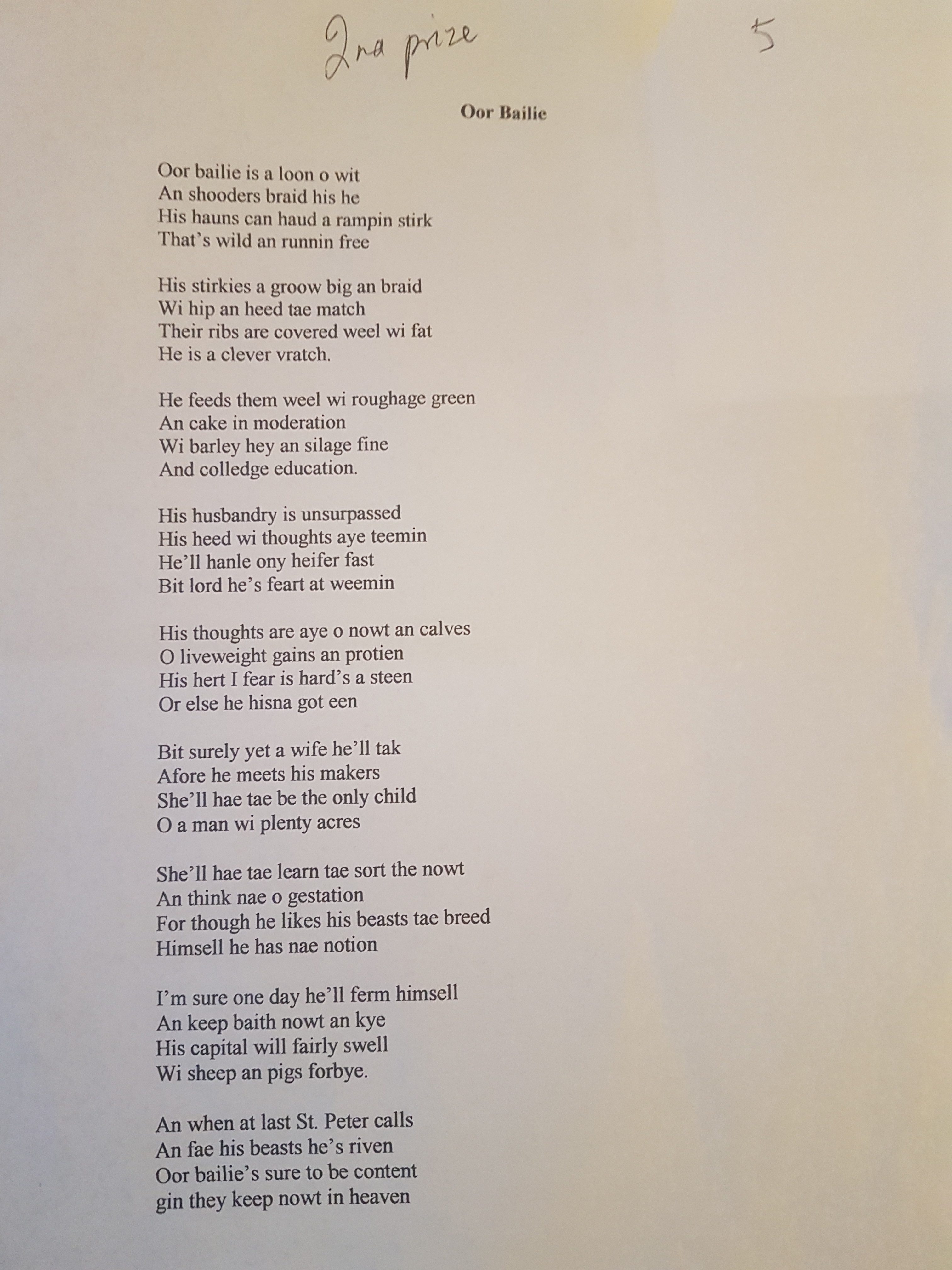 Here are the two third prize entries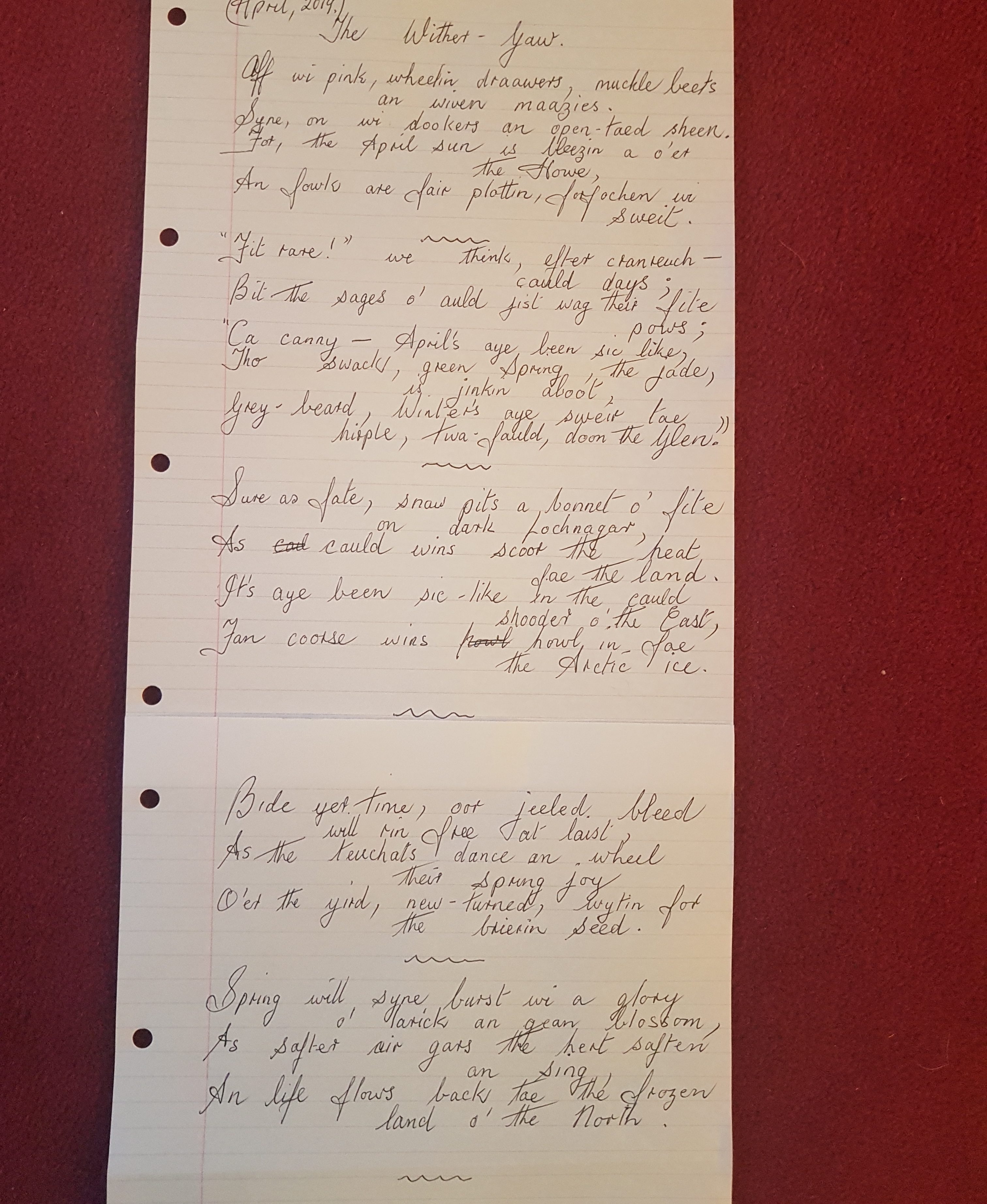 The Heatwave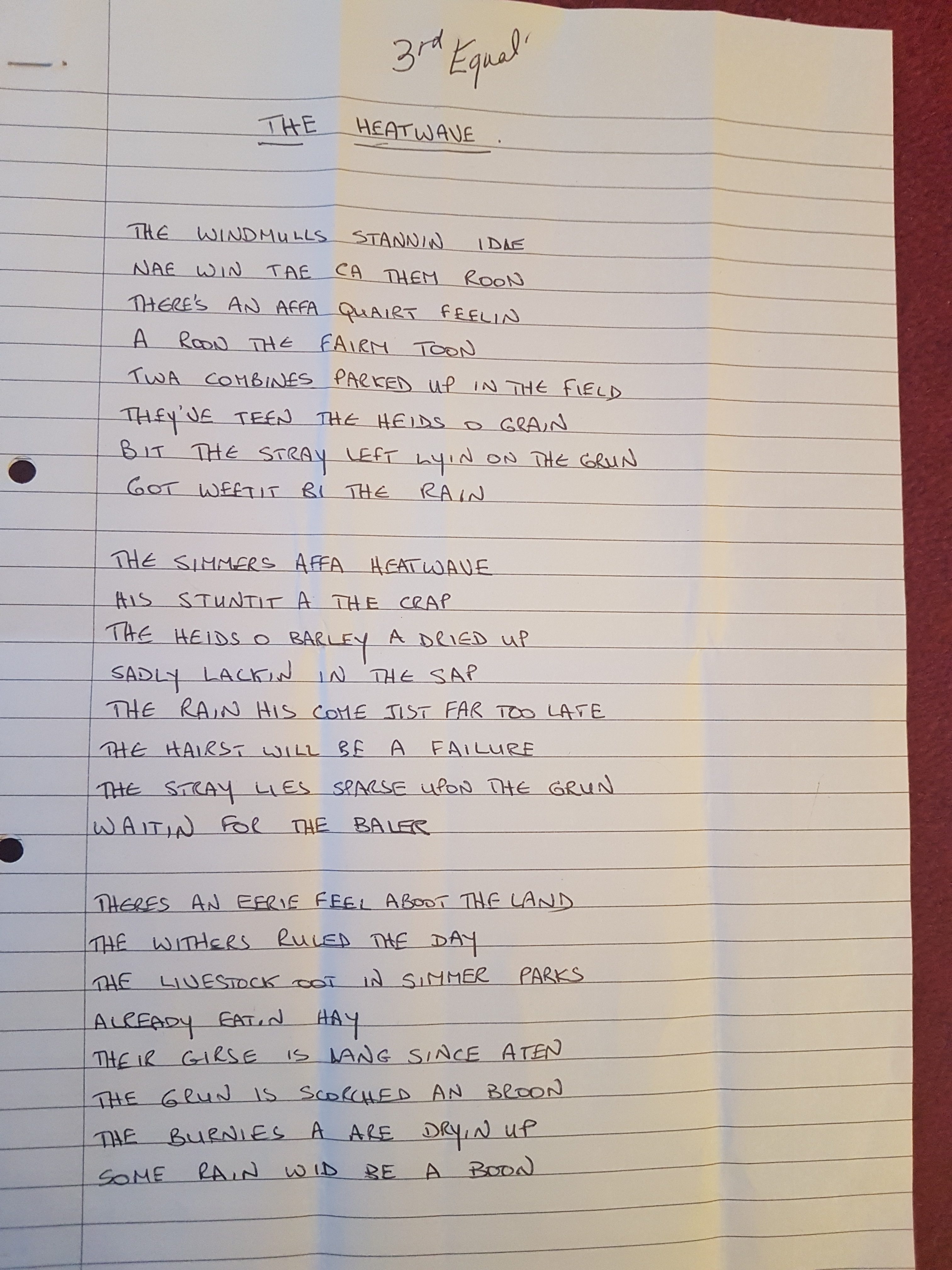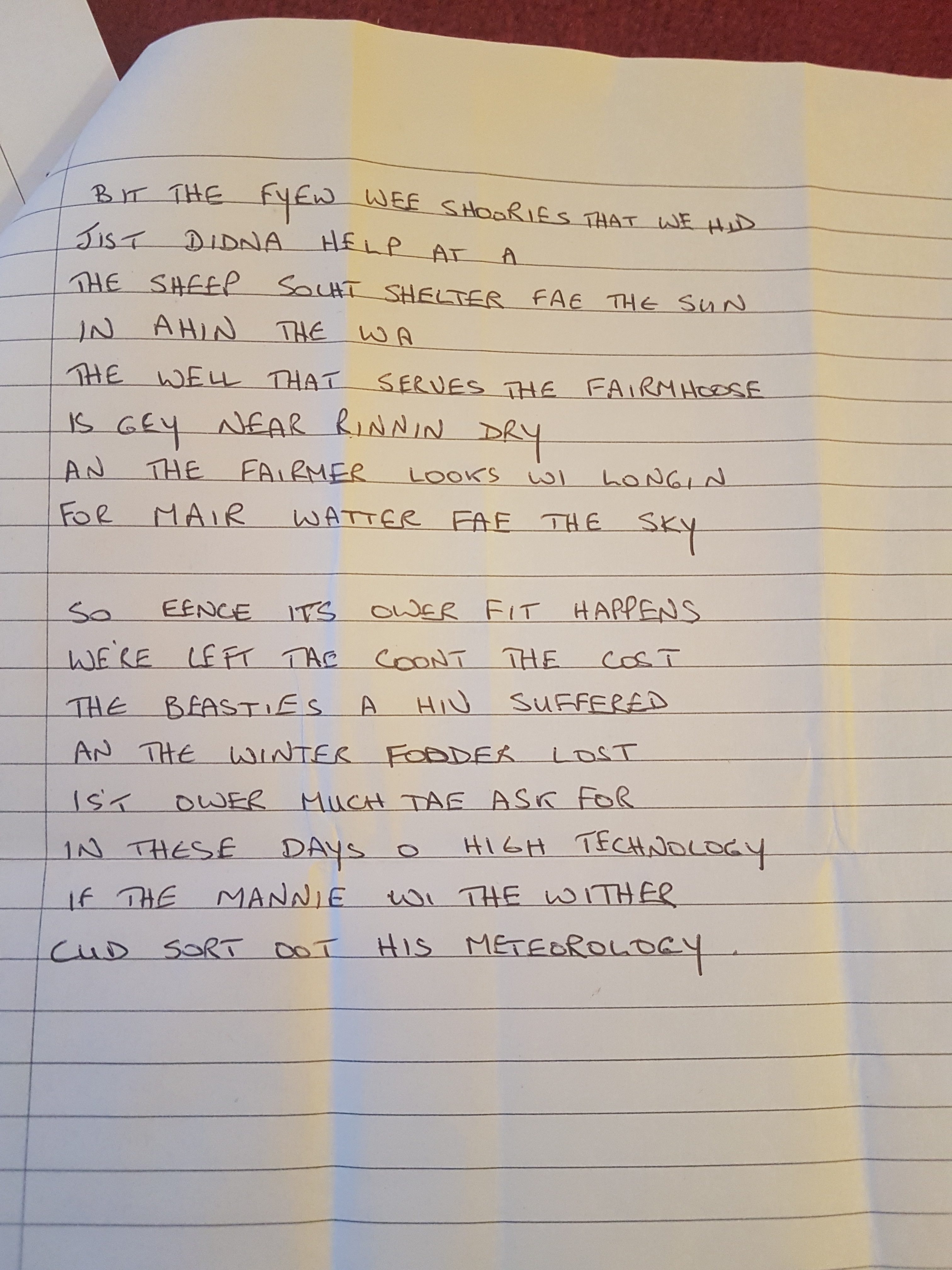 And here are a few from the Highly Commended section
This one is written by Vera Taylor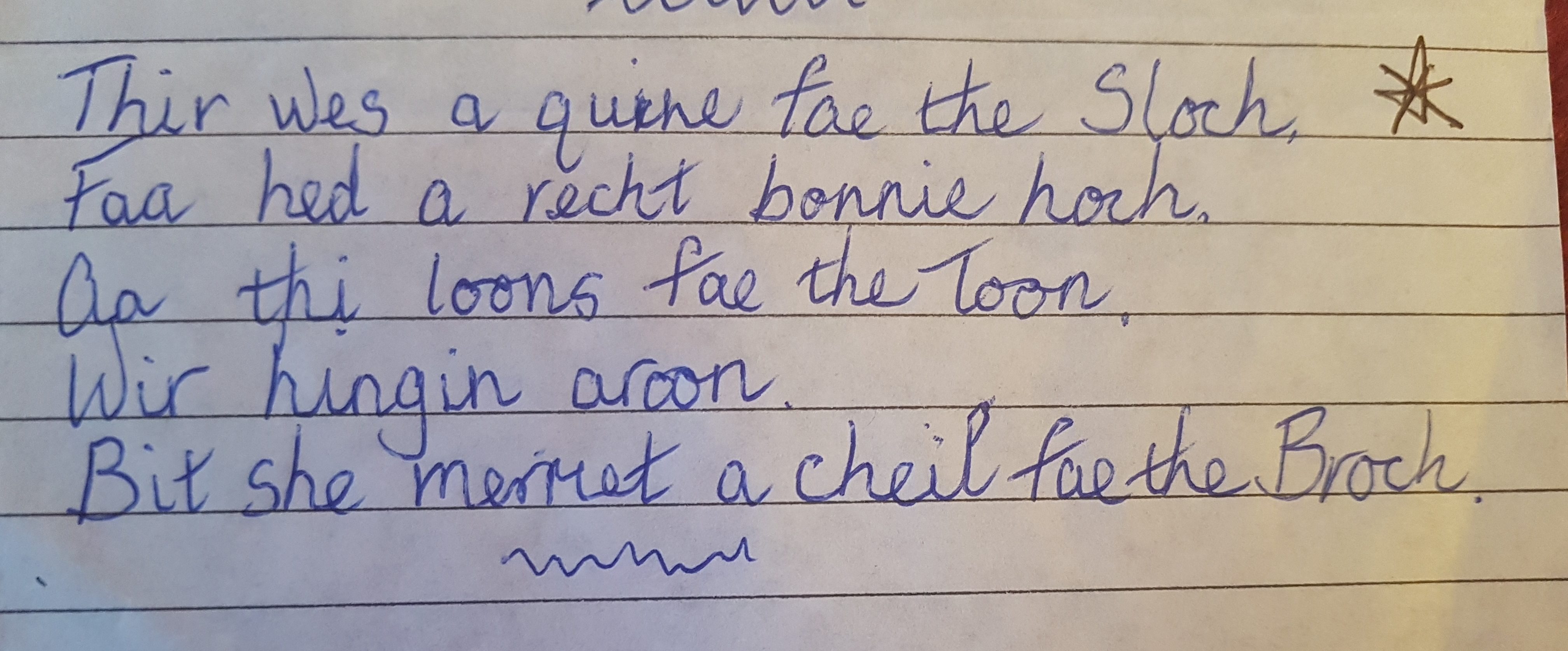 The Halloween piece by Arlene Mitchell

Ma Granny by Anne Miller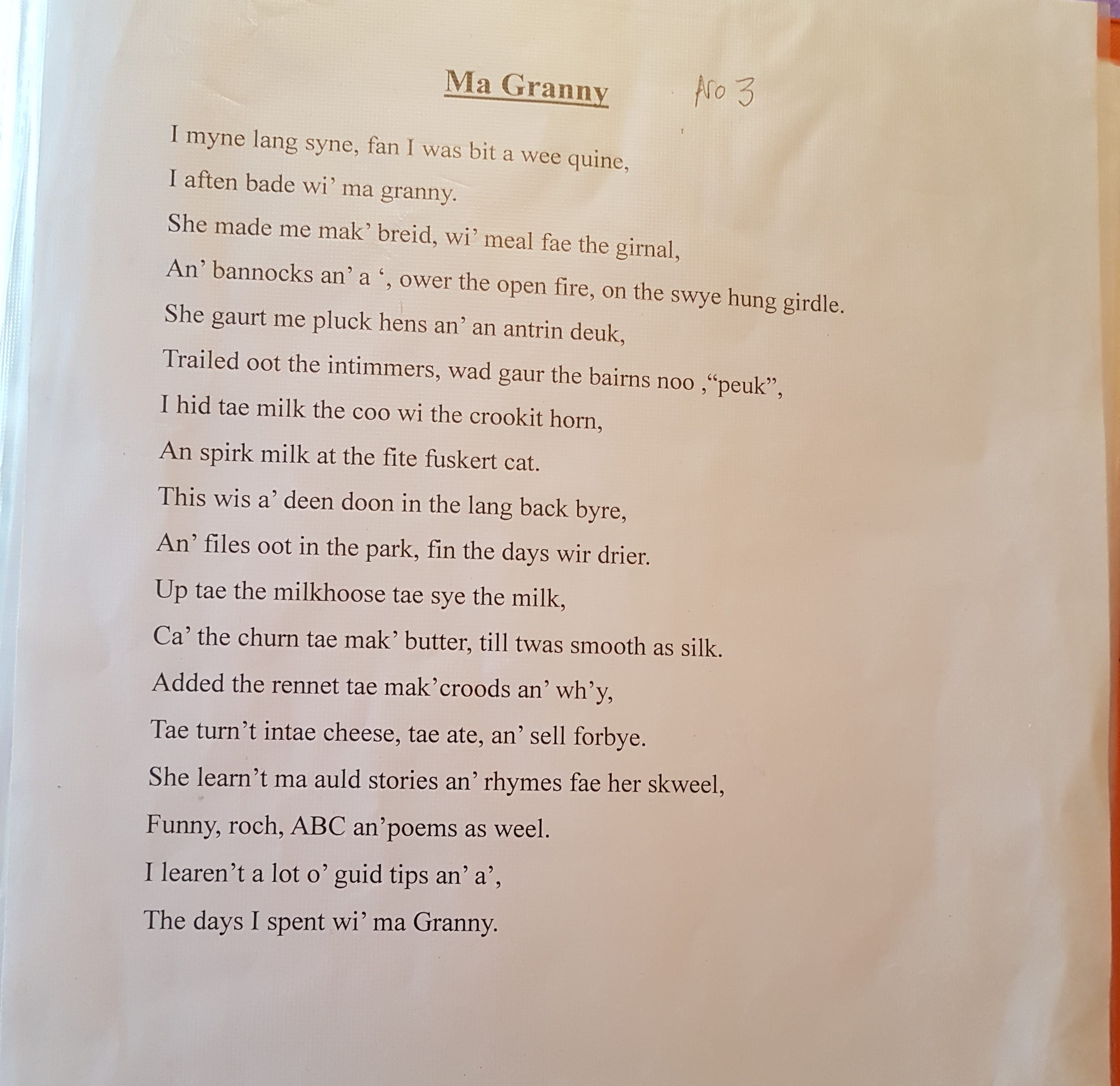 We hinna got a …. Written by Bill Sutherland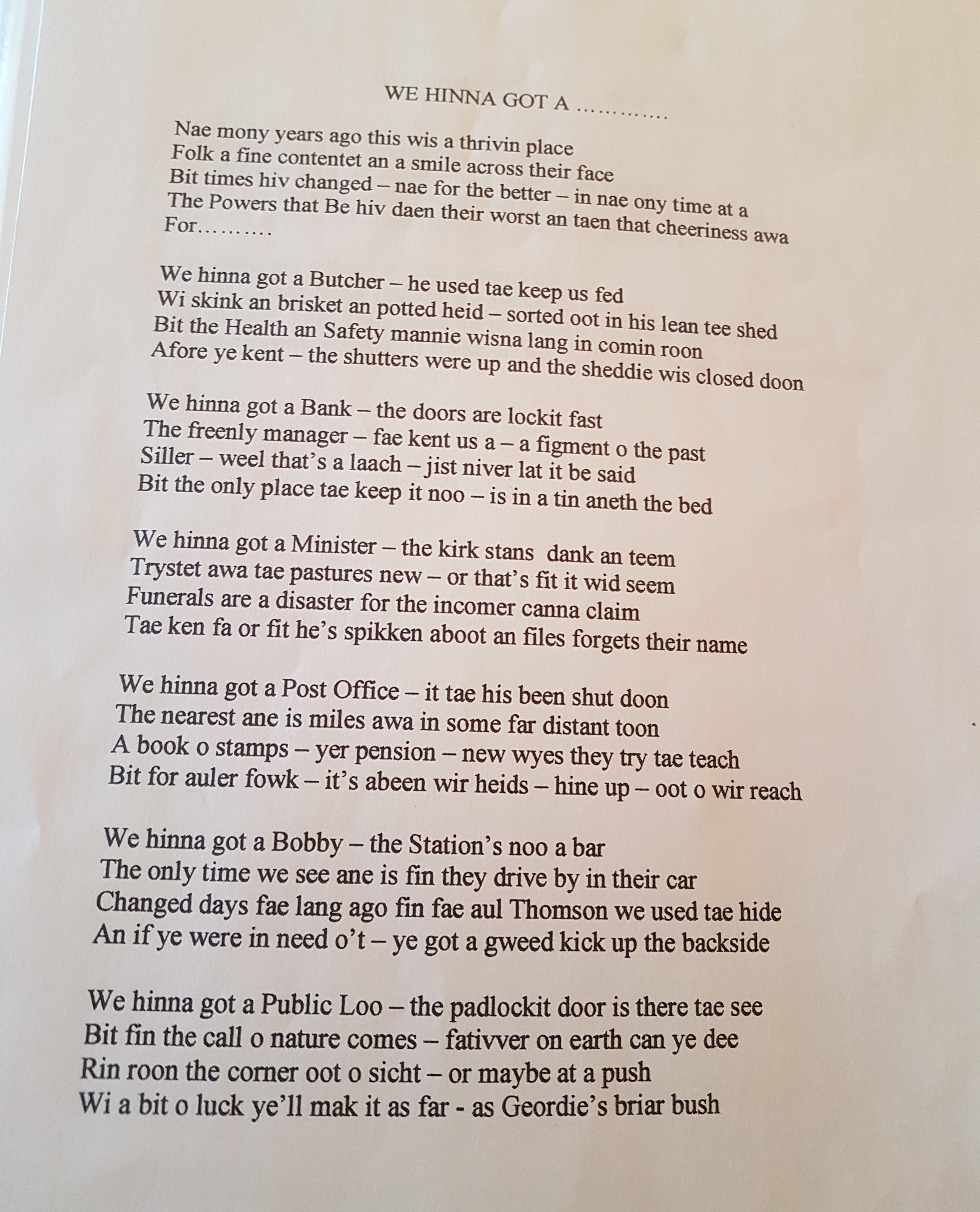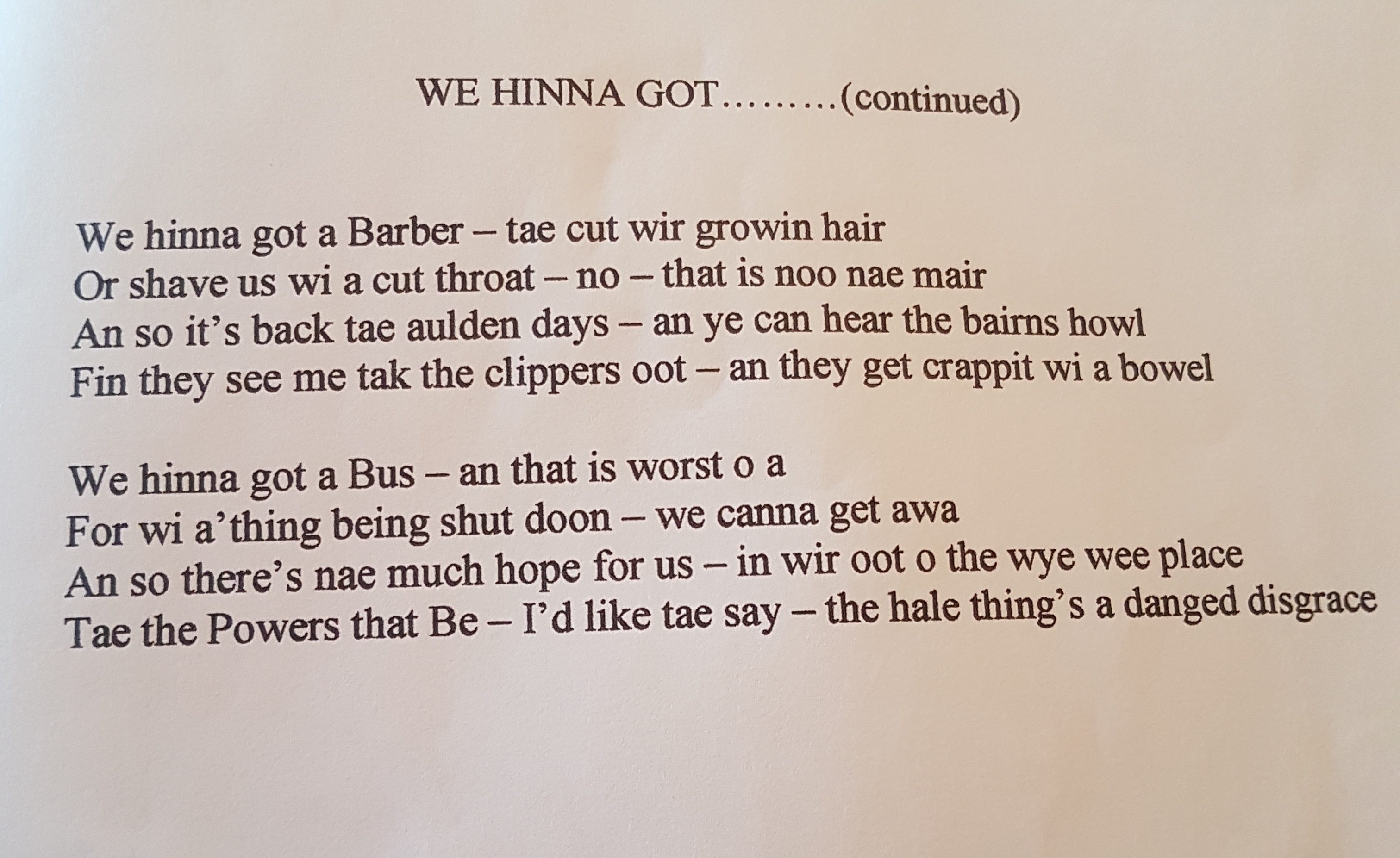 Honeymoon 2005. Written by Lt Col Hugh Inkster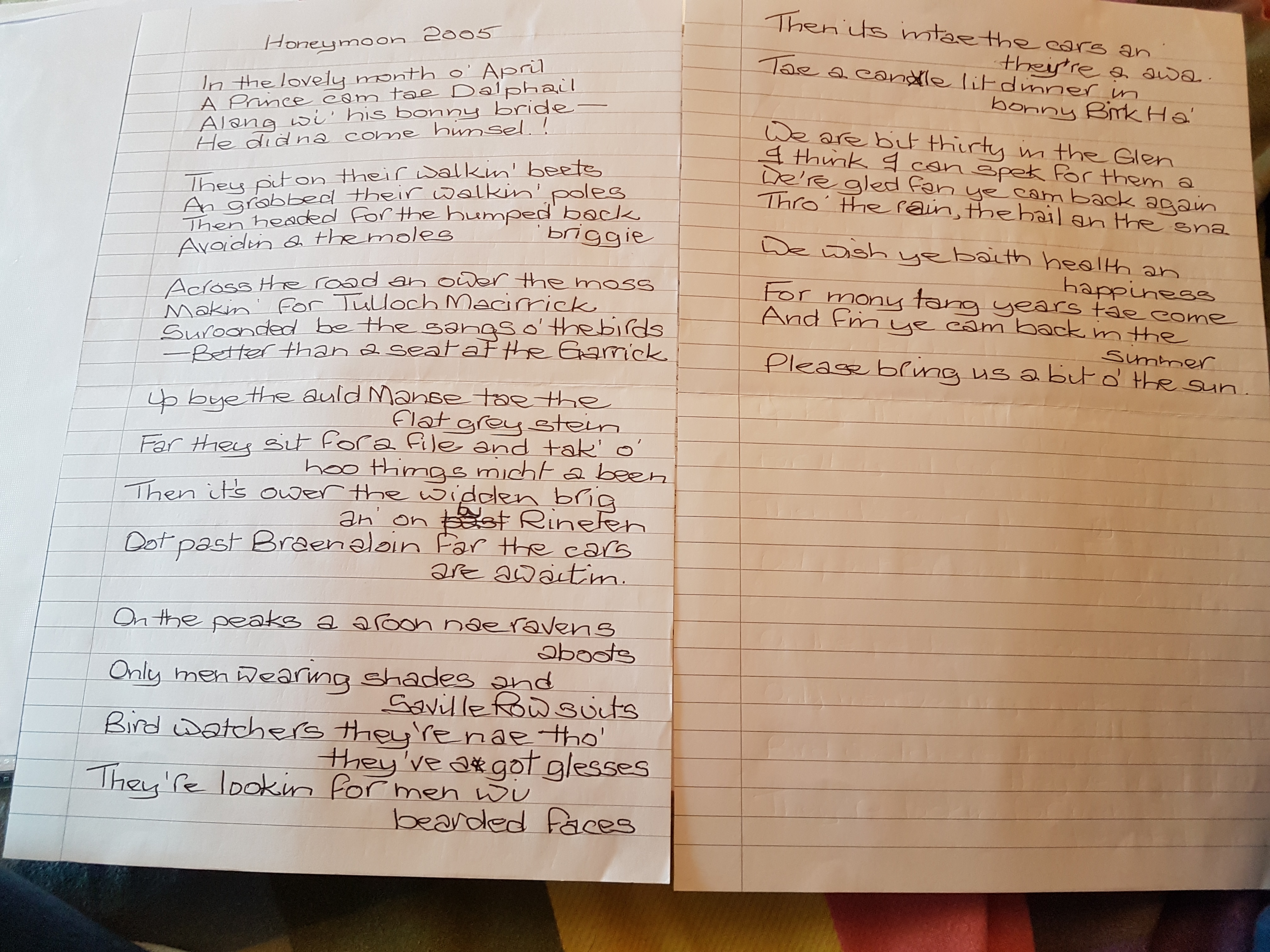 The Cattleman by Brian Thomson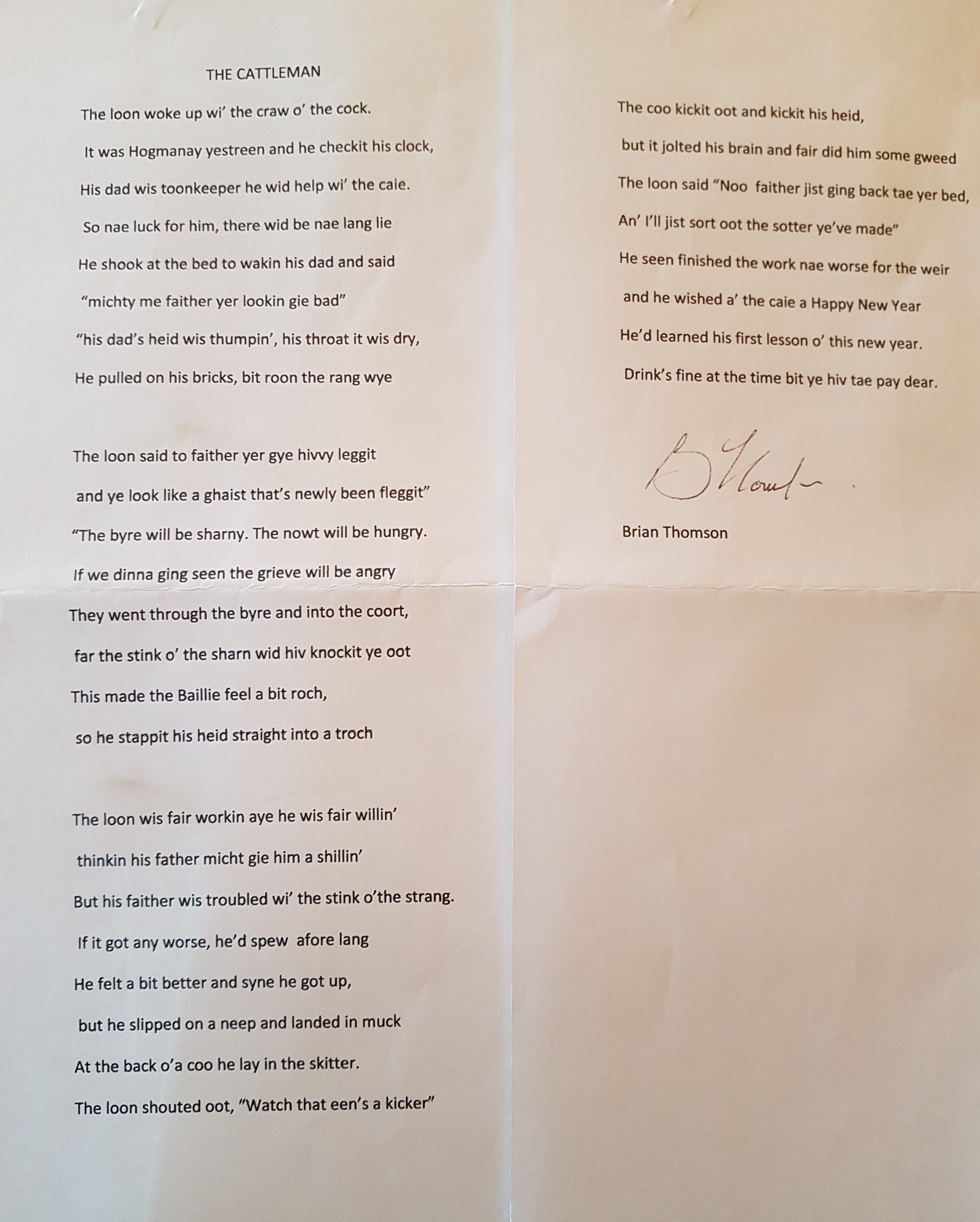 The Tea Dunce by Neil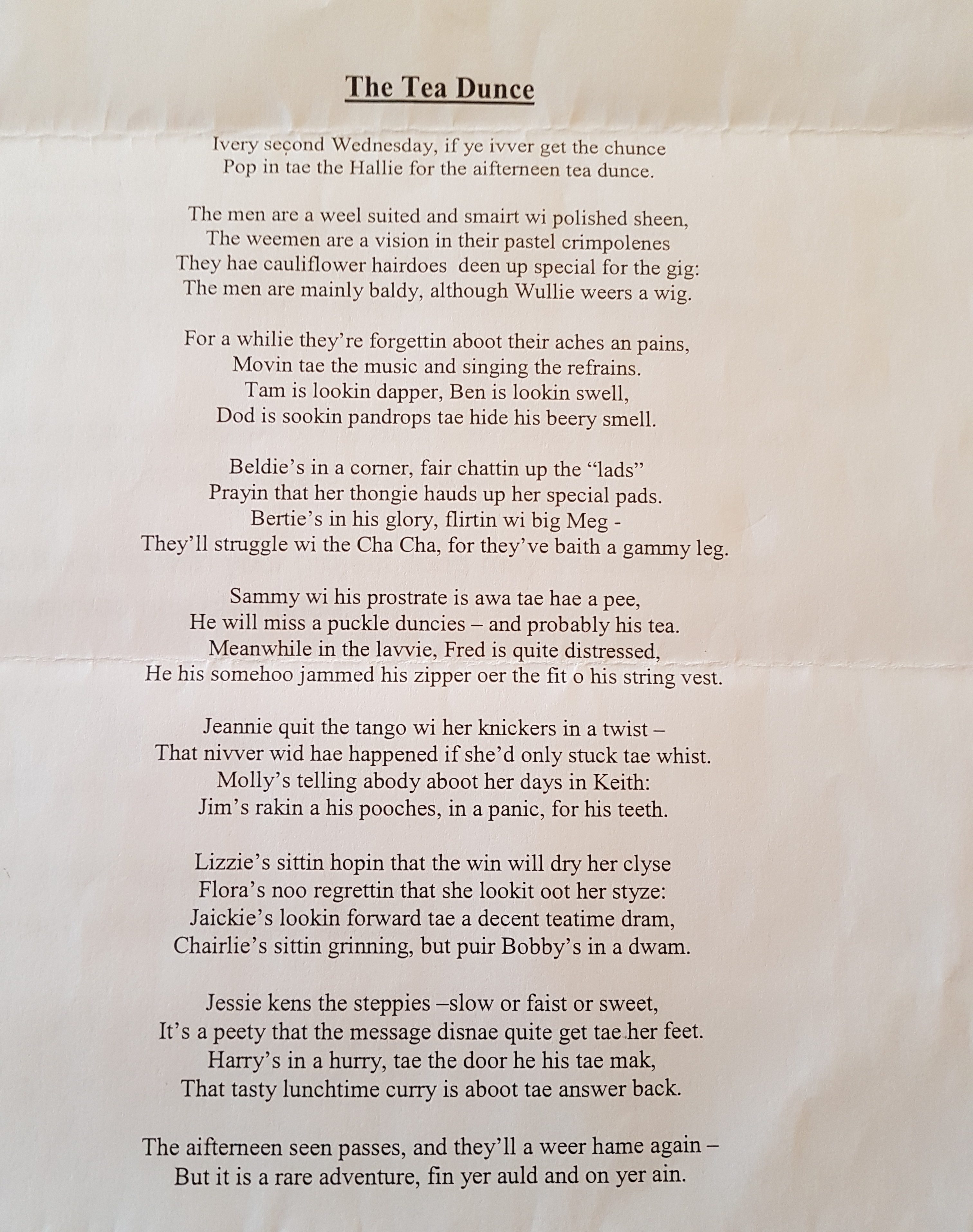 Ca the Wringer by Isobel Stewart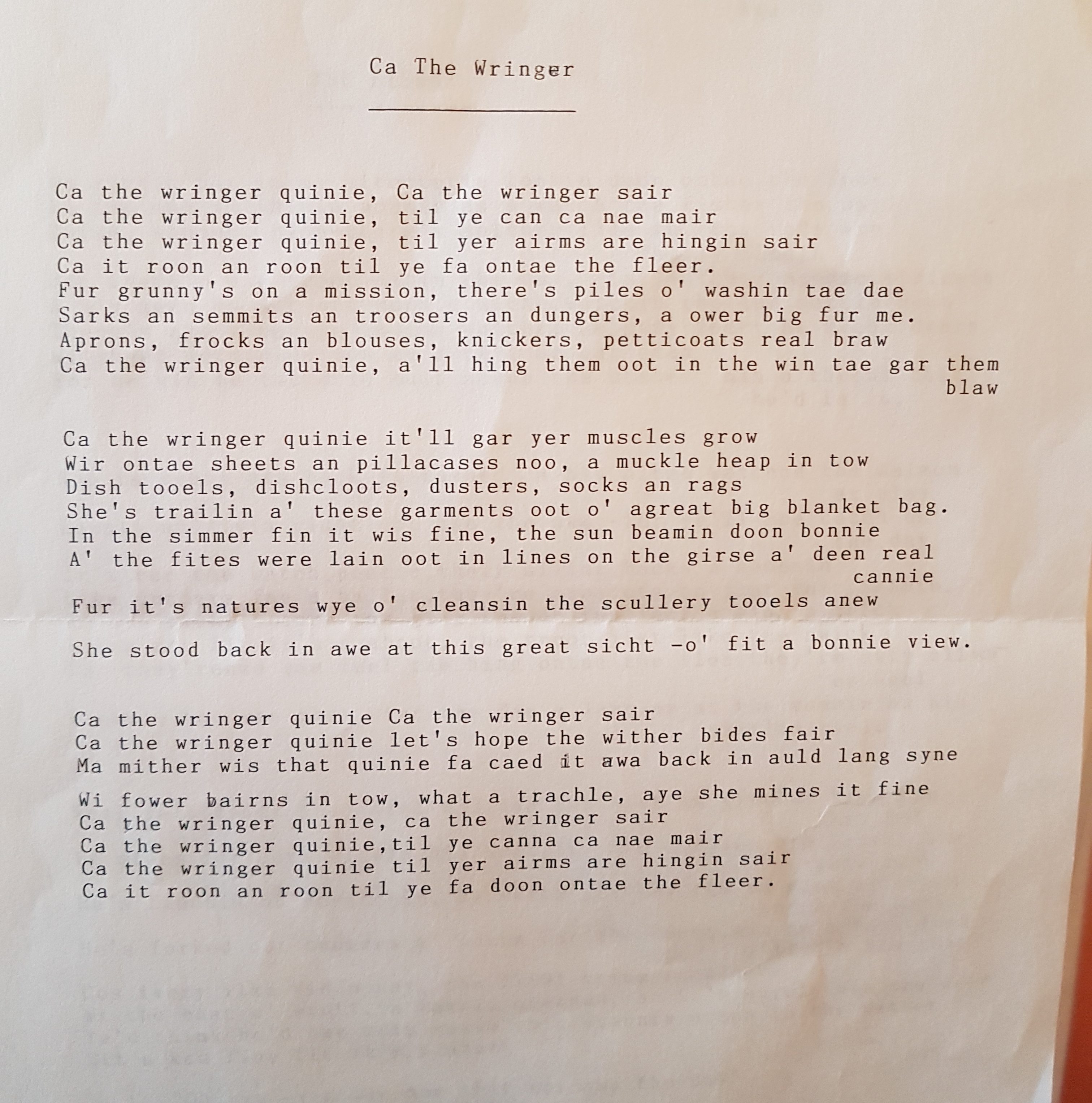 A poem written by Charlie Duguid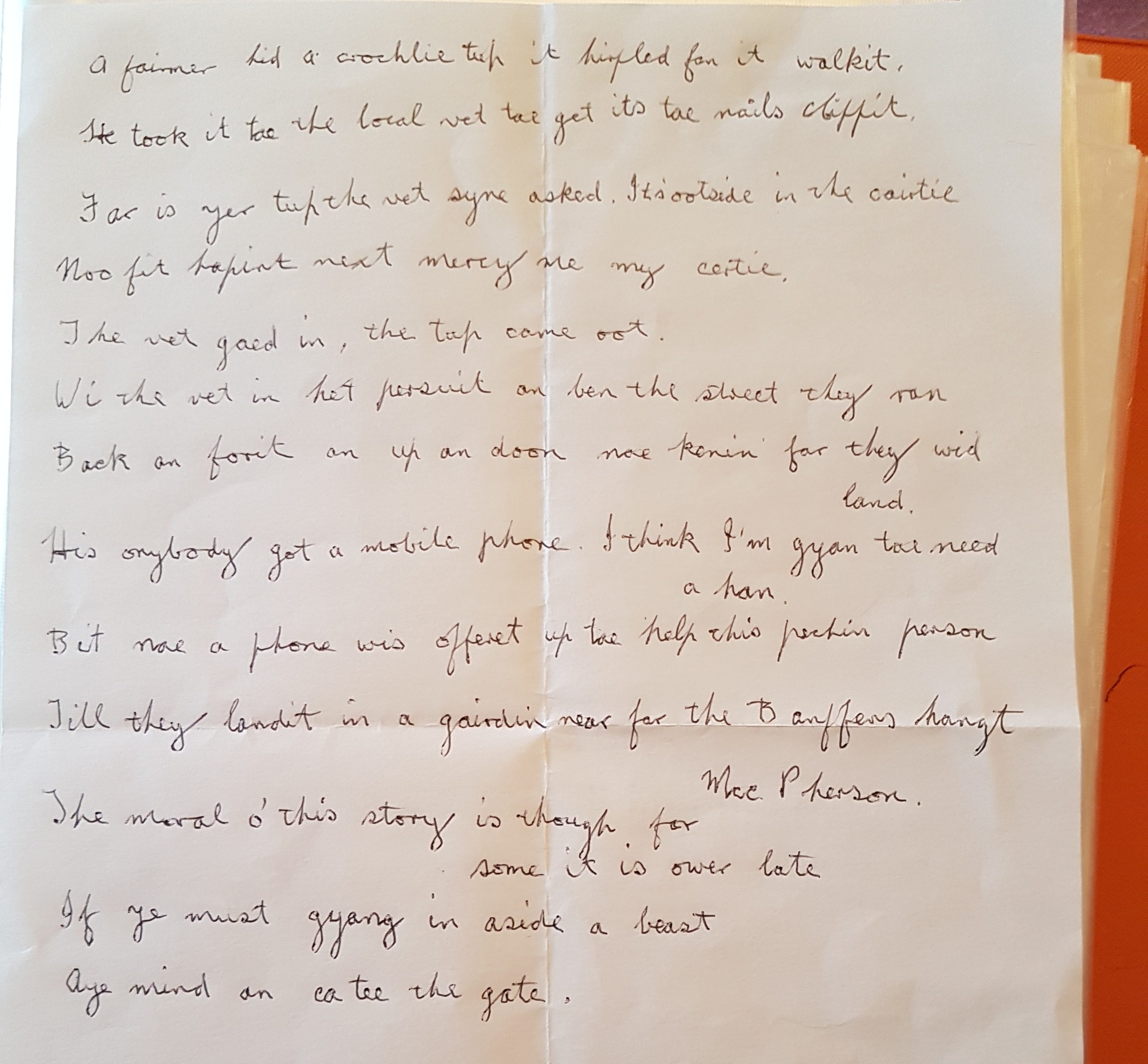 A poem written by Lorna Keith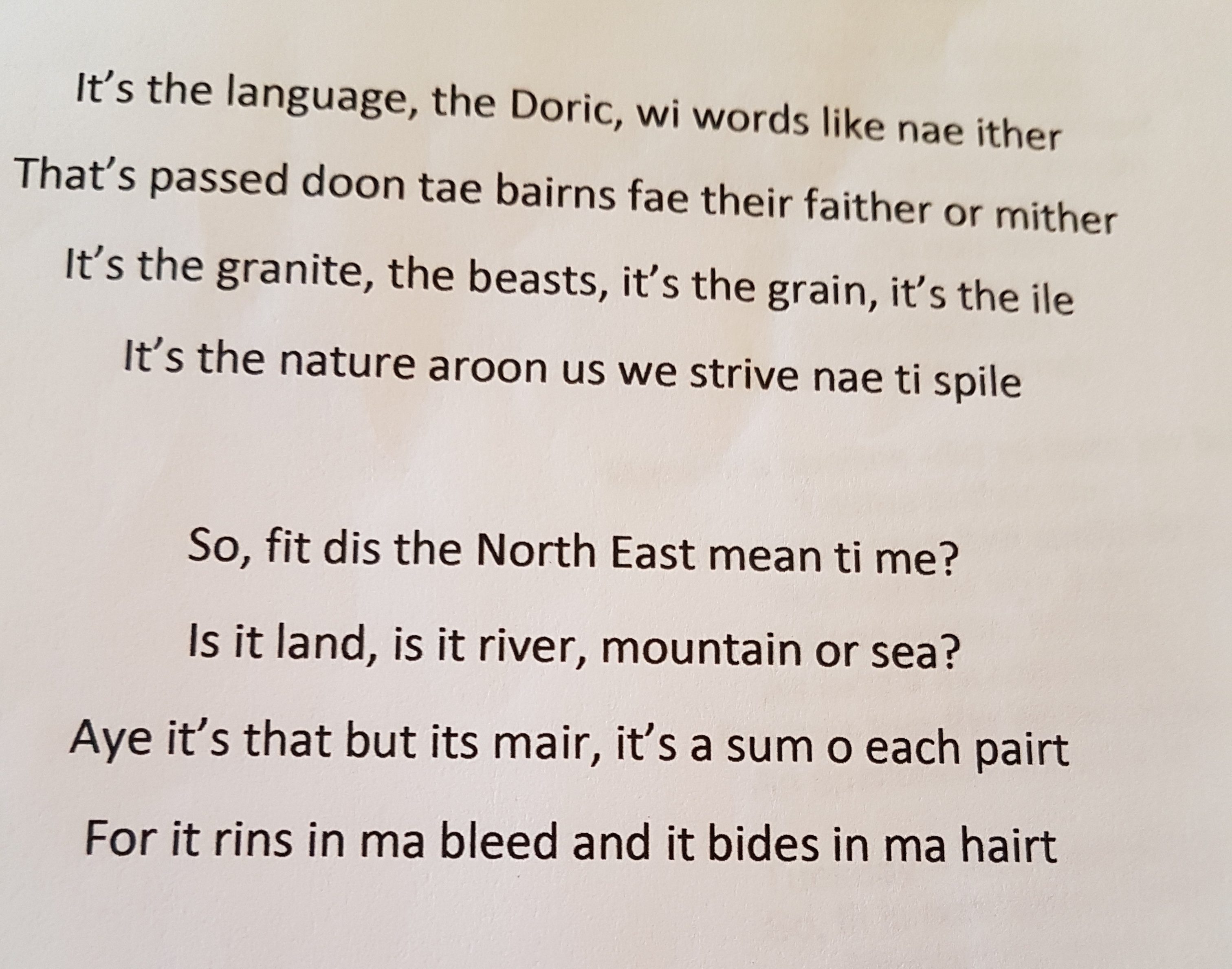 Fit Dis The North East Mean ti Me?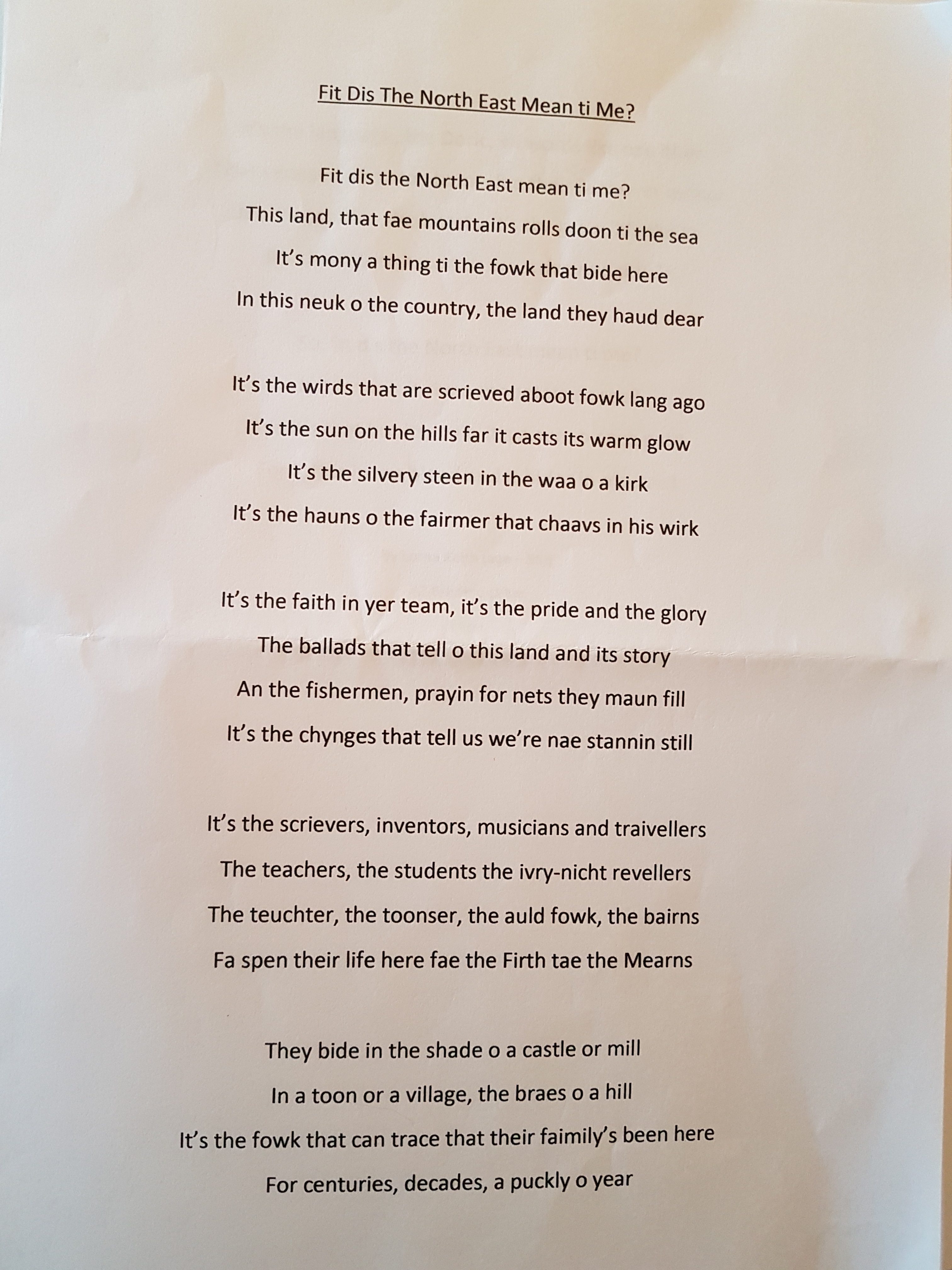 Memories are made of this! By Mildred Coutts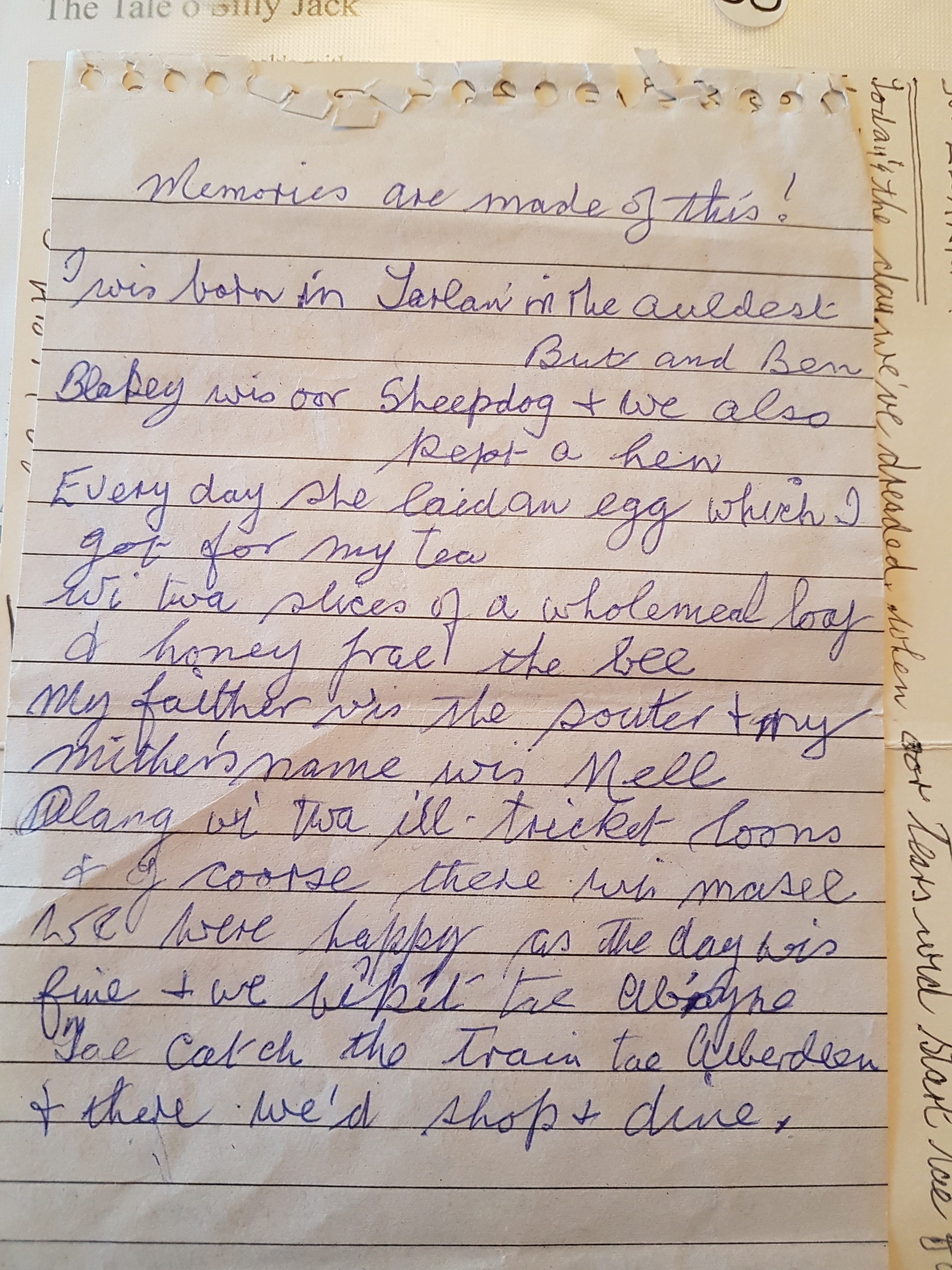 The Tale o Silly Jack by Jackie Ross