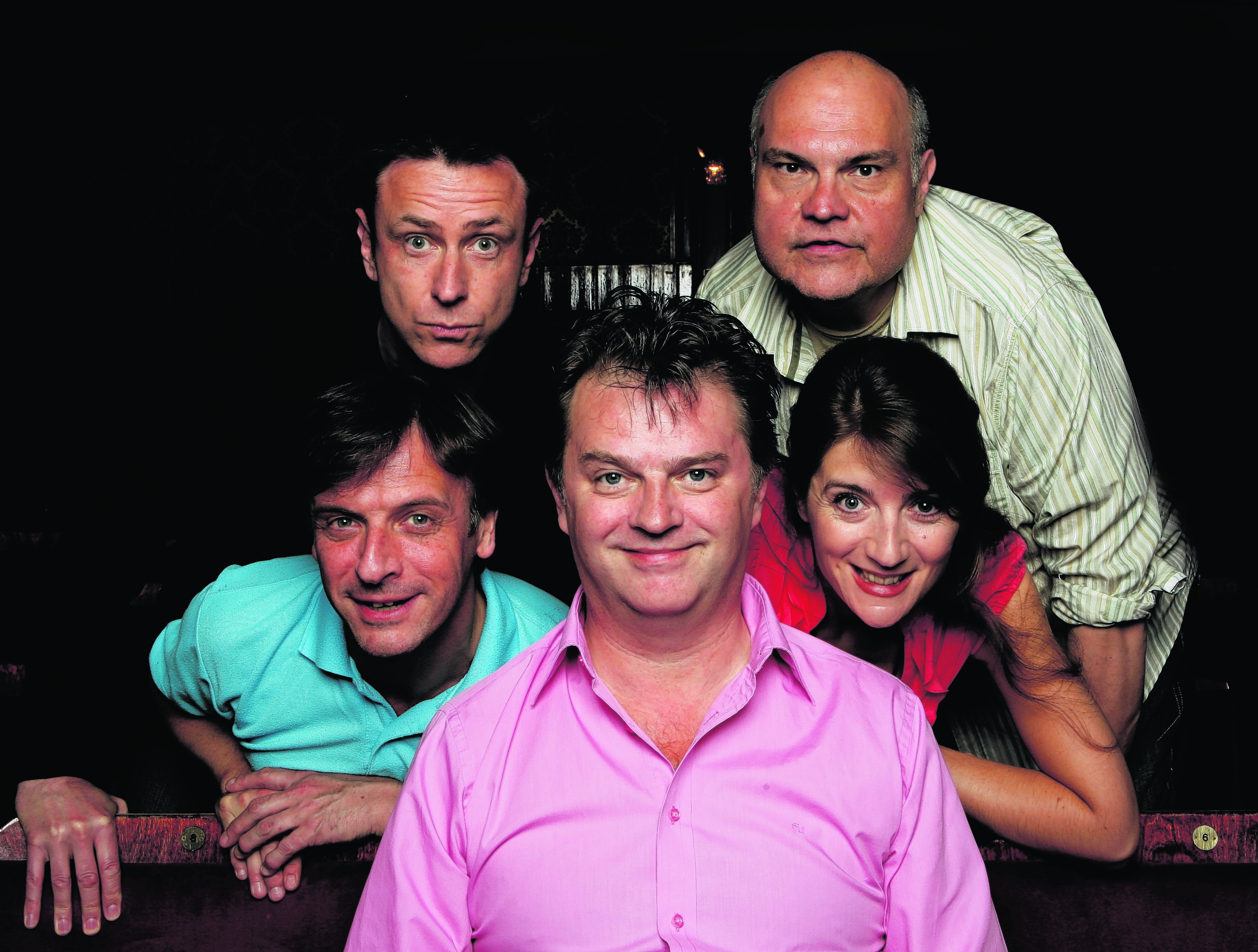 Ahead of his hilarious improvisation shows in Aberdeen and Inverness in May, Have I Got News For You funnyman Paul Merton talks to Andrew Youngson about the joys of unpreparedness
HI, PAUL. WHAT CAN AUDIENCES EXPECT AT THE SHOWS?
It's a difficult question to answer initially, because I suppose you've got to expect the unexpected, really, in the sense that everything will be improvised on the night, based on audience suggestions. We ask them to shout out suggestions on the night, but also in the interval we ask them to write out a potential for a scene, for example the top of a mountain, or discovering an octopus in the sauna or whatever it may be. And then we run with that.
It's a mixture of comedy, music and sometimes even a straight dramatic piece – but we don't forget that we are principally there to be entertaining. We don't want it to be deadly dull. (Laughs)
YOU'VE BEEN DOING IMPRO FOR YEARS – WHAT KEEPS AUDIENCES COMING, DO YOU THINK?
I do a show at the Comedy Store every Sunday with what is the parent group of the Impro Chums, as it were, and it's coming up to our 30th anniversary in October this year. People have been coming to see us regularly for years. I think what people like is that the show is always different, by the nature of it being improvised. It's great to see people laughing around together, and looking like they're deliberately putting each other into difficulties.
AND WHAT'S BEEN THE APPEAL FOR YOU?
I think it's essentially laziness. (Laughs) You don't have to write anything or pre-think anything. But no, the serious answer would be, when you first start out, you might write a sketch to pitch to a radio producer or TV producer, then they might say: "no, I think it's better this way". But with impro, you have an idea and you do it. It's immediately there, and you immediately know if it's a funny idea or a not-so-funny idea, or perhaps someone comes along and turns it into a funny idea. Either way, you don't have to check it with somebody that you don't really respect.
DO YOU EVER HAVE SCARY MOMENTS ON STAGE?
All the time, you just never say it out loud. (Laughs) But there's no moments of embarrassment, because you're never left on your own on stage with a spotlight on you.
ACROSS YOUR 30 YEARS IN IMPRO, DO ANY MOMENTS OF PURE GENIUS SPRING TO MIND?
There's a couple that stick out in particular. I remember Jim Sweeney, who used to be in the Impro Chums, one night in Ipswich transformed himself from Norman Wisdom to David Bowie in the course of one song, and still with elements of them both. It was uncanny.
And also Lee Simpson, who's touring with us. There was a moment in the last tour, I think, where, for some reason, he needed to be an earthworm impersonating Sammy Davis jun. And he really became both things. (Laughs)
TALKING ABOUT PREPARATION, HOW MUCH DO YOU DO FOR APPEARING ON HAVE I GOT NEWS FOR YOU?
In the early days, I used to read the papers very seriously – every tabloid, even. But after a while, I thought: "well hang on, I'm just reading the same rubbish over and over here". So I gave up on that. I realised after a while that, if you're looking for strange news stories, they're more likely to turn up in The Telegraph.
But really these days if anything major happens – on the election campaign trail, for example – I'll hear about it somehow. But I'm not as scrupulous a researcher now. I don't do as much as I used to. In fact, hardly any. I know there's a general election on and that puts me ahead of the game. (Laughs)
Paul Merton's Impro Chums will be at the Music Hall, Aberdeen, on Saturday, May 16, at 8pm. Tickets are available from www.aberdeenperformingarts.com or by calling 01224 641122. They will then perform at Eden Court, Inverness, on Sunday, May 17, at 8pm. Tickets are available from www.eden-court.co.uk or by calling 01463 234234.