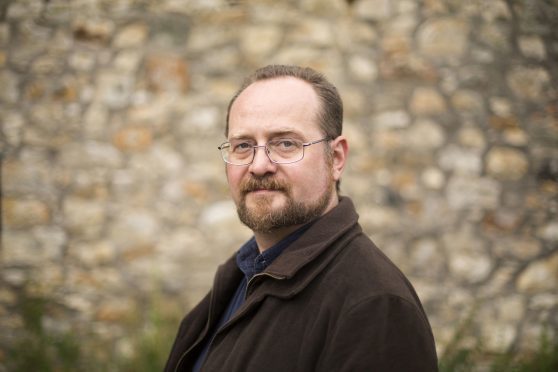 Genial and witty, Stuart MacBride does not initially strike me as the type of man who would make his living writing about grisly murders, the stench of post-mortems, rotting bodies and smoked corpses.
"It is in my imagination," the Scottish author explains brightly. "But what I'm trying to do is put you in the head of your character. So if Callum [the detective in his latest novel] sees something, you get to experience it with him.
"These are intense emotional experiences for the people who have to deal with these things, and I want you to be there and understand what it's like to be them."
The award-winning writer, whose last six novels have gone straight to number one in the book charts and is best known for his series featuring laconic detective Logan McRae, has other claims to fame.
These include his place in the Aberdeen Hall of Heroes, alongside Sir Alex Ferguson and Annie Lennox, being crowned World Stovies Champion of 2014 (he enjoys cooking) and winning Celebrity Mastermind earlier this year – his specialist subject was the life and works of A.A. Milne.
"Winnie The Pooh was the first book I can remember reading – that's the book that I carry at the very heart of me."
He may be an authority on the famous bear, but MacBride, 48, also has extensive knowledge of crime, thanks to his meticulous research into the genre since his first thriller, Cold Granite, was published in 2005. He's since written 10 more in the Logan McRae series and a handful of other fictional tales.
His gripping stories are set in Scotland, featuring a diverse mix of coppers who deal with a variety of murders, in the gritty urban and rural settings of their patches, using dark humour to cope with the harrowing scenes they encounter.
The latest, A Dark So Deadly, centres on Police Scotland's 'Misfit Mob', the unit where they dump officers they can't get rid of and give them impossible cases.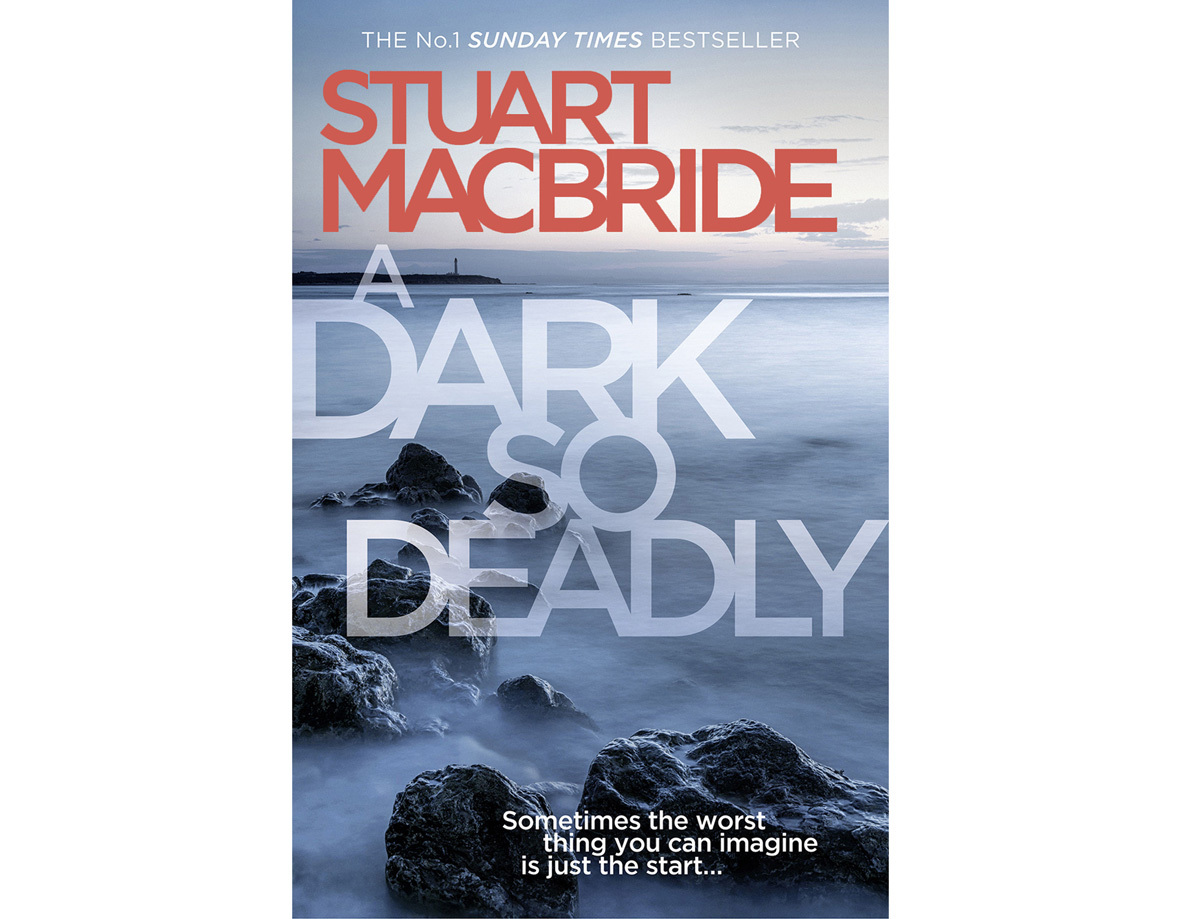 One of these misfits, DC Callum MacGregor, is asked to investigate the discovery of a seemingly ancient mummy in a rubbish dump, but when recent dental work is found during the post-mortem, MacGregor and his colleagues find themselves on the hunt of a killer who likes 'smoking' his victims and giving them a god-like status in death.
MacBride, who lives in Aberdeen, found the inspiration for the novel on his doorstep.
"I was at the museum there and they have a Peruvian mummy in a big glass bell jar hidden behind a curtain.
"It comes from an area of Peru where these people are venerated as gods and are there to protect the village. The feeling that I was not actually looking at a Peruvian mummy but at a Peruvian god, squirrelled away in a little museum in the north-east coast of Scotland, got to me."
Some have suggested that MacBride goes too far in his gruesome descriptions – the scenes where a potential victim is 'smoked' by the killer are pretty disturbing – but he insists he only includes them if they are valid for the story.
"I aim to write things that demonstrate what it's like to be in those situations," he says simply.
He has a wide network of police contacts, and notes: "It's remarkable just how magnificent the sense of humour is of police officers, hearing some of the things they have to deal with on a daily basis, which are genuinely shocking."
Yet he hesitates at the suggestion that we live in a much more dangerous world now.
"Statistically, we're in a much safer world than we ever have been in the history of humanity. Go back a couple of hundred years and look at how many wars were rampaging around the globe, and how many we were involved in.
"We are actually in a remarkable period of civility, though it does feel that's starting to slip. We are living in the most peaceful time humanity has ever had, but that might be coming to an end."
Has he ever considered writing a terrorism story?
"It's the one thing I won't write, because I sat down and had a look at things and how it might work. It's the only time I've ever self-censored. I don't want to end up writing a manual for how you could bring the country to its knees. I don't want to lay down a road map.
"Then again, I think it's unlikely someone's sitting in a cave in Basra going, 'Oh look, the new Val McDermid is out! Oh, that's a good idea!'"
MacBride had a variety of jobs before becoming a novelist. He studied to be an architect but found that too boring, then went to work on an offshore oil rig, before trying his hand at being an actor, undertaker, marketing man, web designer and IT manager – though he wrote for years as a hobby, before landing his first book deal.
While he's now spent a lot of time in the company of police over the years, he's never wanted to step into their shoes: "The whole notion of having to put on a stab-proof vest before you start… there's no way in hell I could do that."
While so many TV detectives have been spawned from the work of crime writers – Vera (Ann Cleeves), Morse (the late Colin Dexter), DCI Banks (Peter Robinson) Jane Tennison (Lynda La Plante) – MacBride remains cautious about his own work being adapted for screen.
"I'm very indifferent about the whole TV experience. I know writers whose work has been adapted for TV and they have absolutely loathed not just the process, but what's come out the other end.
"Currently, I'm not allowing anybody anywhere near the books. Look at George R. R. Martin (whose novel A Song Of Ice And Fire was adapted into Game Of Thrones). He resisted letting anyone have the rights for years, until finally a load of people came together who he felt he could trust."
His huge writing schedule – he is already working on the next novel – has meant he hasn't had a holiday for five years but says his wife Fiona, who looks after their animals, including chickens, cats and horses, has been really supportive.
And, despite his success in the crime genre, there are still some dreams he'd love to tick off – like writing a children's book.
"I'd love to produce a book that is somebody's book for life," MacBride muses. "In the same way that I carry Winnie The Pooh…"