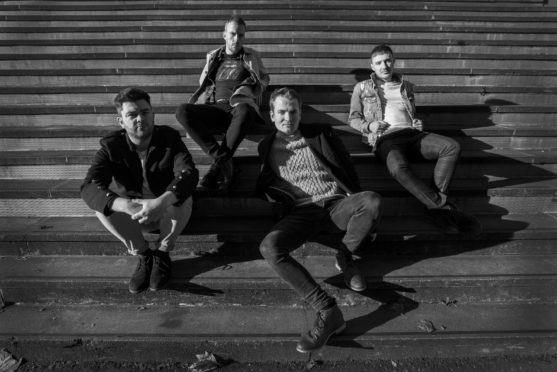 Well-known north band Tide Lines have been announced as Thursday night headliners at the Hebridean Celtic Festival.
The group return to the stage for a fourth successive year in 2020 to help mark the event's 25th anniversary next summer.
Two other familiar HebCelt acts will also return next year – internationally renowned Gaelic singer Julie Fowlis, who will be appearing at the event for the first time in four years, and Trail West, who were last at HebCelt two years ago. Young local group Dual are also confirmed for next year.
Texas have already been announced as the main headline act for the anniversary event, from July 15 to 18.
HebCelt director Caroline Maclennan said: "This is a fabulous group of artists to announce for our 25th anniversary. We expect many islanders to return home to help us mark the occasion and the homecoming theme is reflected in the line-up, with some standout artists from previous festivals coming back to join the celebrations.
"And there's more to come. Early in the new year we hope to announce further fantastic artists who will be making up a brilliant and diverse line-up. We are aiming for one of our best programmes ever for our landmark year."
Robert Robertson, Tide Lines singer, said: "We are very excited to be part of HebCelt's 25th anniversary celebrations. The fact we are appearing for a fourth consecutive year shows what the festival and its audience mean to us and we can't wait to join in the homecoming party."