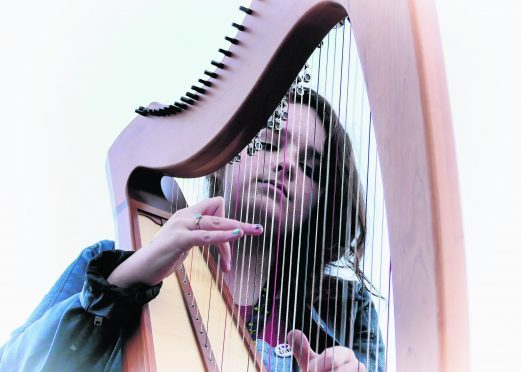 When does your weekend start?
My weekend starts on Friday night; either I plan something with friends or I stay in to watch TV and eat food.
Perfect night in?
A movie night with pals or writing songs and playing music until it's really late.
Perfect night out?
Going to a gig with some friends or family.
Ideal weekend partner?
Someone who is up for doing stuff.
Favourite weekend shopping destination?
I haven't been to many different places shopping. I don't know. If you mean anywhere, then Paris, New York, Milan.
Favourite place to walk?
Relig Glen is really beautiful. That's where I and my family like to go and walk our Golden Retriever.
Weekend you'd love to live again?
No weekend in particular is standing out, but I love most weekends – lying in, going out, and seeing people.
Weekend you'd hate to live again?
Any weekend that I've spent revising for a science exam.
Perfect Sunday breakfast?
I'm going to be a bit boring here: it's probably porridge. I just really like it.
Your cure for the Sunday blues?
A bath. I like running a bubble bath and balancing my phone on the window ledge and watching some TV I've missed or Netflix. It helps me chill out because I spend a lot of my time worrying about things, so I do like to take a Sunday to calm down and sort my life out.
Your dream weekend (if money was no object)?
I'd probably go away, take some family or friends somewhere hot, or I'd do a skydive. Actually, if this was one situation where money was no object, I'd book a space shuttle to the moon – just because.
Imogen Islay Hay is a teenage singer, songwriter and multi-instrumentalist from the Highlands who released her first EP last year.