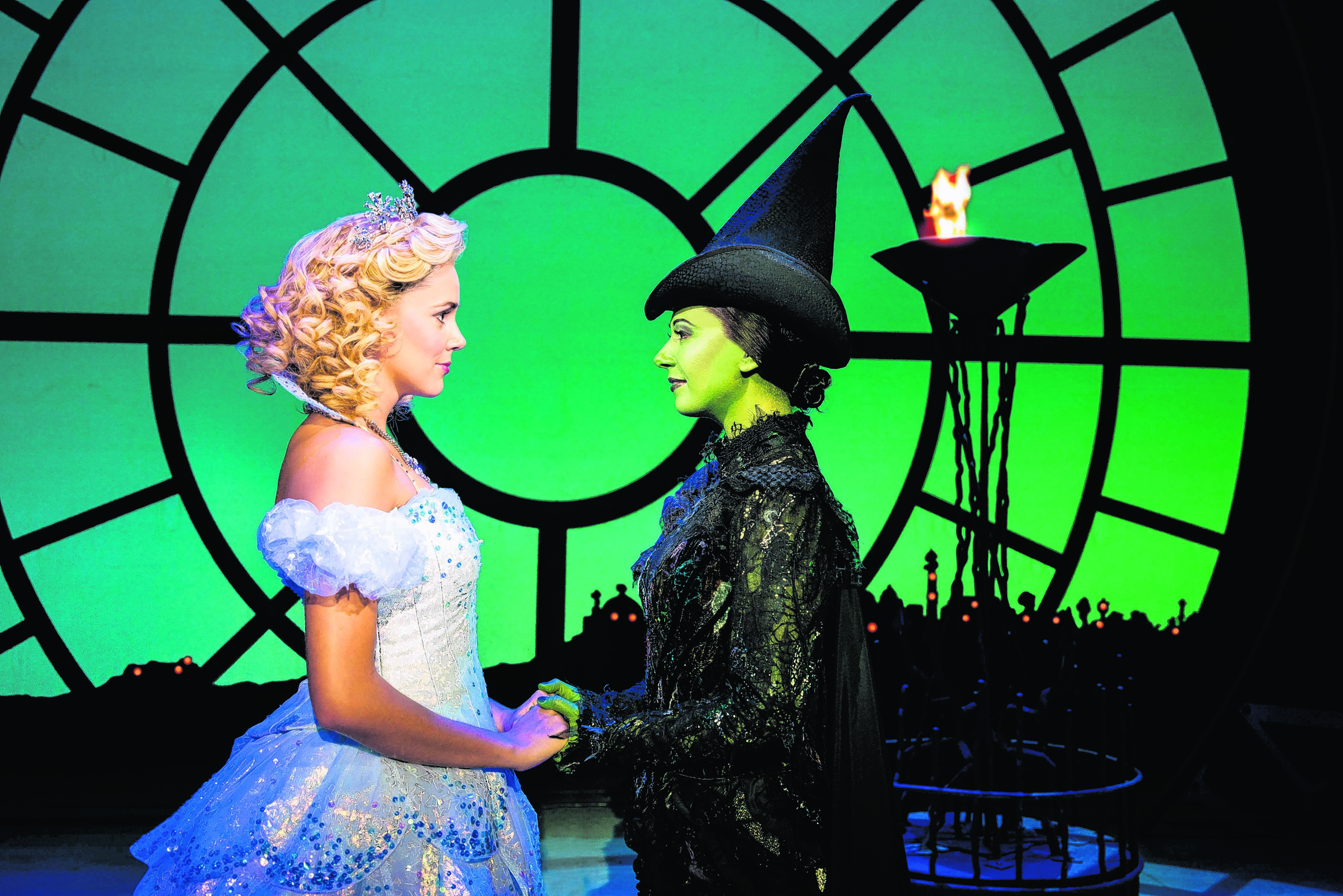 It's not easy being green – it's Wicked. The emerald witch herself, Ashleigh Gray, speaks to Andrew Youngson
The set of Wicked the musical enveloped me like the inner workings of some gargantuan timepiece. Rusty mechanical cogs and huge Roman numerals loomed above, while, from each wing space, I could see an array of weird and wonderful contraptions – some pressed to the side, and others suspended in mid air, just waiting for their moment to be thrust on stage.
It's an incredibly ambitious set for a touring production, but the producers of Wicked – the spellbinding twist on the story behind the Wizard of Oz – were determined to bring the full west-end experience to the doorstep of audiences throughout the UK.
That aim has certainly been realised in all elements of the show, as I discovered on my backstage tour at Edinburgh's Playhouse a few months before Wicked was due to visit Aberdeen's HM Theatre for the whole of May. Beautifully crafted props and opulent costumes leapt into my field of vision at every turn – clearly no expense has been spared, I thought to myself.
Sworn to secrecy as I was, there's only so much I can tell of the trickery behind the many onstage illusions. And being a story primarily about the witches of Oz – Elphaba, the Wicked Witch of the West, and Glinda, the Good Witch of the North – there are plenty magical moments to see.
Take the Act One closer, for example. From the audience, we bear witness to the moment that Elphaba finally assumes the mantle of the Wicked Witch. Soaring to the very top of the proscenium arch, clad in pointy black hat and billowing black cape, she belts out the top notes to the show's most famous song, Defying Gravity.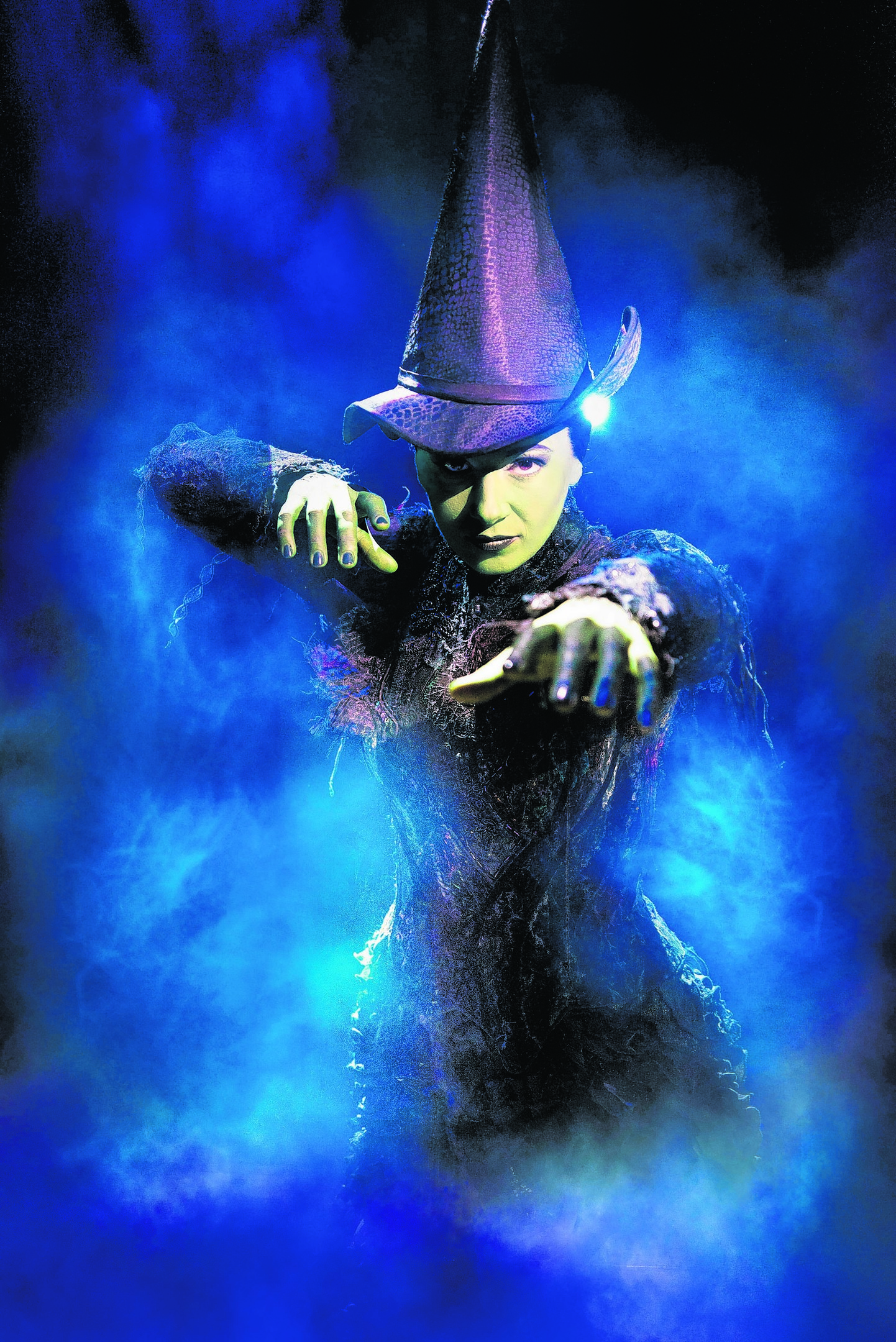 It's a terrifyingly beautiful moment to watch and, for Scottish actress Ashleigh Gray, it was a commensurately terrifying moment to rehearse.
"I will never forget the very first time I did it. It was in rehearsals, and I got so excited and terrified at the same time that I couldn't sing because I was hyperventilating," she told me, a few hours before taking to the stage for a matinee performance.
"But now it's second nature to me, and I feel so safe up there, which is the main thing."
Becoming Elphaba has been a wonderful journey, Ashleigh explained. Unlike the fairly two-dimensional archetypal baddie from the 1939 Technicolor movie, this version of the Wicked Witch is richly complex, recast as a conflicted anti-hero. What if you grew up persecuted for your green skin and fearless views on life, we are asked to imagine. That might bring out the wicked in us all.
"What I love about the role of Elphaba is that she reaches out to so many people," Ashleigh added.
"I get a lot of mail from young girls and some boys, who don't feel they fit in at school or are being bullied. And that's Elphaba all over. She starts this show at school with people picking on her mainly because she has a different-coloured skin.
"And so I get a lot of people saying she's a real role model for standing tall and sticking to what she believes in. That's fun and a real honour to play someone like that. And also because she often flies off the handle – she's very black and white about things. There's right and there's wrong; there are no grey areas. That's really interesting to play."
Aside from the big acting scenes, Ashleigh also has to tackle huge musical numbers which the show has become most known for since it launched to global acclaim on Broadway in 2003. With eight shows per week, it's a taxing sing, but it's a challenge which Ashleigh was well up for.
"I'm quite fortunate that my voice tends to sit up there naturally. And being Scottish, there's a lot of forward-placement, which is really useful for belting," the 33-year-old performer said.
"But, you know, it takes a lot of lessons. So, when I found out I was doing the role full time, I went straight into vocal training. And it's very different singing these songs once in a while, compared to doing it eight times a week, so it's about finding a way to get that power and stamina."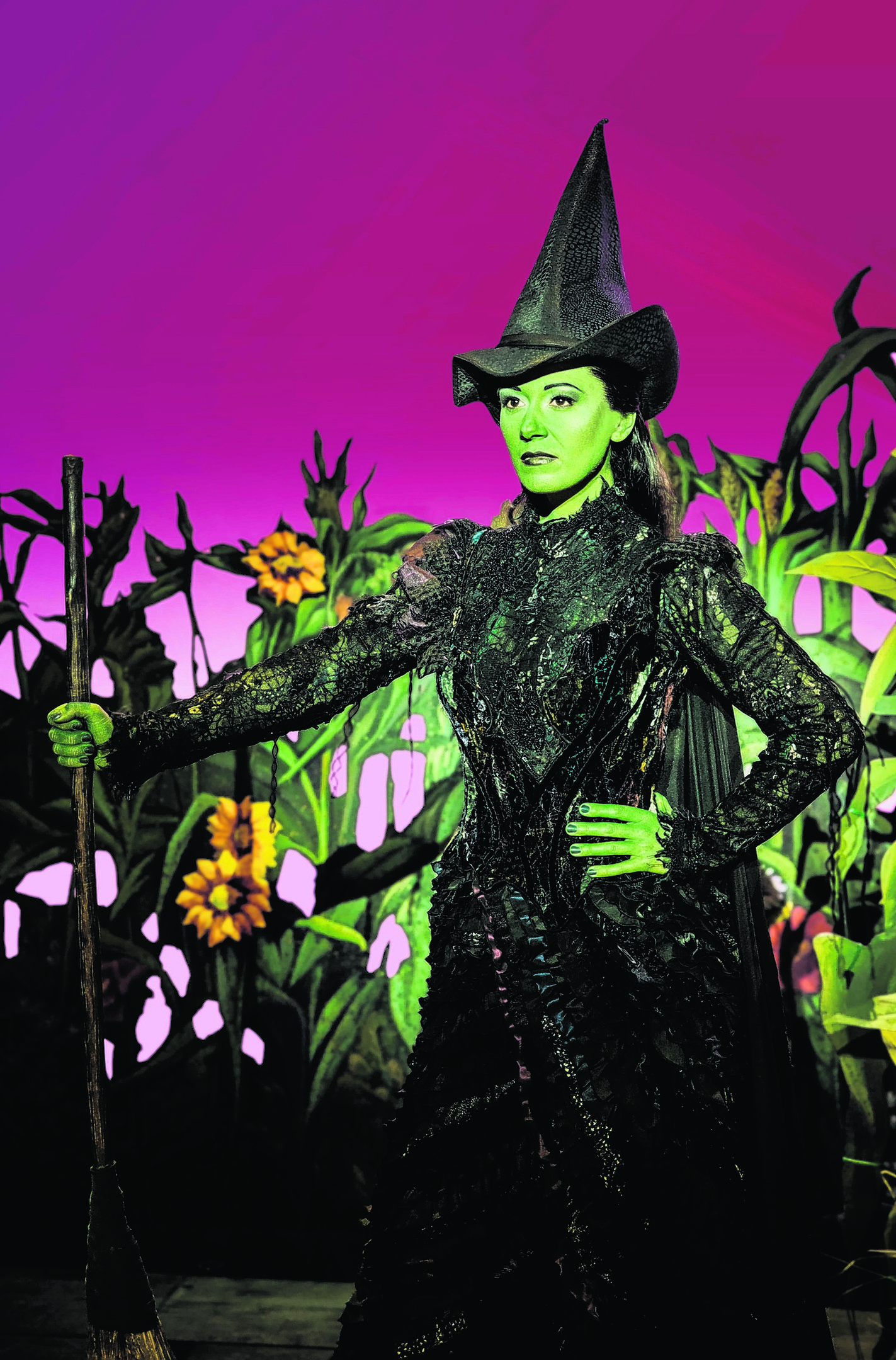 When the show visits Aberdeen next week, it will be something of a homecoming for Ashleigh. While raised in Fife, she used to make numerous trips up to the north-east as a youngster to visit her auntie at Edzell. And she has also performed in HM Theatre plenty of times before, such as in the tours of the Susan Boyle musical, I Dreamed A Dream, plus Grease and Taboo.
However, given that she has greened-up for the role of Elphaba, anyone coming to see her in the starring role of Wicked may not recognise her. But it's OK, this is something she has grown quite used to in the past year on the road, and the three years before that performing in the London production.
"I come in an hour and a half before each performance to get the make-up on. It's funny, because that means some members of the cast don't know what I look like outside of it," Ashleigh laughed.
"We went out together on Hogmanay and there were loads of people saying 'you look so different', because they don't know me as Ashleigh, only as Elphaba."
Wicked runs at HM Theatre, Aberdeen, from Tuesday, May 5, to Saturday, May 30. Show times include 7.30pm, Monday to Saturday, and up to two matinees each week. For all show times, and to book tickets, visit www.aberdeenperformingarts.com or by calling 01224 641122.