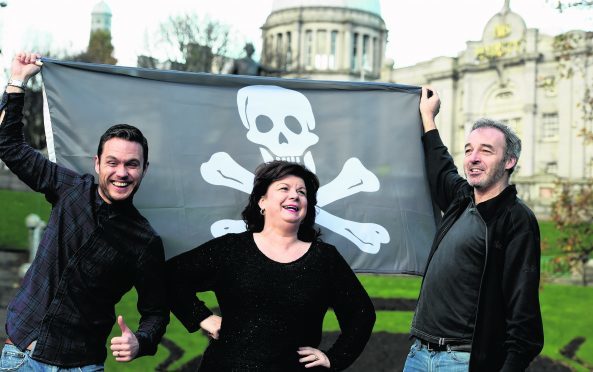 A sighting of Elaine C. Smith in the Granite City can mean only one thing – panto season is nearly upon us. Cheryl Livingstone speaks to four local lads who have bagged the chance of a lifetime and get to share the stage with the queen herself
Prepare yourself for a swashbuckling adventure, for Peter Pan is the panto of choice for HM Theatre in Aberdeen this year.
Panto queen Elaine C. Smith will transform into the magical mermaid for the show and be joined by two other familiar faces – Jordan Young, who will be playing Smee, and Alan McHugh, taking up his role of Dame Maggie Celeste.
But there will also be some less-familiar faces. Last month, HMT held auditions to find four actors who could take on the role of the Darling boys, Michael and John.
Winning those roles were Christopher Tawse and Aedan Dufton, who will share the role of Michael, and Logan Reid and Henry Ronaldson, who will portray John.
I caught up with them as they started to get stuck into rehearsals.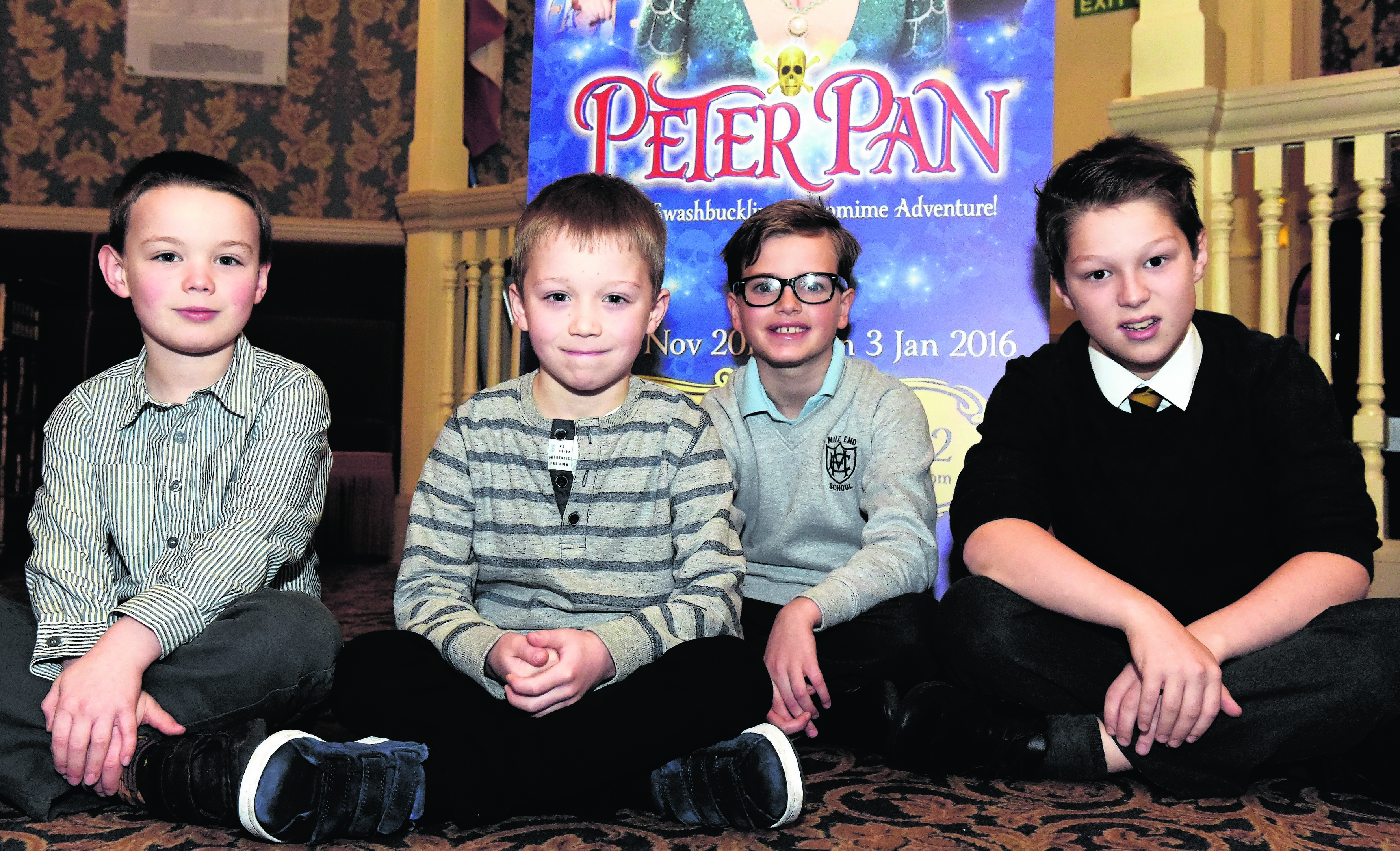 CHRISTOPHER TAWSE, 7, CROMBIE SCHOOL
HOW DID YOU FIND THE AUDITION?
Yeah, I really liked the auditions. I was hoping just to get through and get the part the audition was for. Then I just finally got through.
I've not been to auditions before, but I have been in loads of shows because I go to Michelle Bruce's drama class.
HOW ARE YOU FEELING ABOUT PERFORMING?
I'm not really nervous about the show starting. I'm really excited. I'm really happy to do it because I really wanted to see what the backstage is like. I haven't seen it yet, but my mum showed me the door that you go through to get to it. I think, before I was born, my mum was on stage.
AEDAN DUFTON, 8, CRATHES PRIMARY SCHOOL
HOW DID YOU FIND THE AUDITION?
The audition was on my birthday and when I got the part it felt like the best birthday present ever. I screamed when I heard I got the part. We were just pulling up to Costco when we found out.
HAVE YOU LEARNED YOUR LINES?
My mum has highlighted my lines and she said I am getting better at them. I'm very excited about the show. I've got some of my school friends, teachers and my family coming to see me.
LOGAN REID, 10, MILE END PRIMARY SCHOOL
HOW DID YOU FIND YOUR AUDITION?
When I first did it, I mucked it up, but they let us do it again and that time I couldn't have done it any better. I knew I did well, but I didn't think I was that good.
My dad went out to get a few things and when he came back he told me the news and then me and my sister Lauren started screaming.
WHAT DID YOU DO FOR YOUR AUDITION?
I read a poem for the audition and I just kept reading it every day. Every time I had spare time, I tried to read it.
WHAT'S YOUR FAVOURITEPART OF THE SHOW?
My favourite part of the show to do is the Star Wars scene. I've got speaking in it.
HENRY RONALDSON, 13, ROBERT GORDONS
HOW DID YOU FIND THE AUDITION?
I came into the audition and saw all these nine-year-olds running about and I was just thinking to myself, oh no. I actually came in over the height limit, but I look pretty small, so it was OK. One of my drama teachers had been in the panto before and she was the one who said I should do the audition.
WHAT DID YOU DO FOR IT?
My drama teacher picked a monologue for me and it was a snippet from You're A Good Man, Charlie Brown. And when I said I was going to do that, the director said oh I know that one and I thought that was one point for me.
Peter Pan opens at HM Theatre, Aberdeen, on Saturday, November 28, and runs until Sunday, January 3. Don't miss Your Weekend next week, in which we will catch up with panto queen Elaine C. Smith, Dame Alan McHugh and Jordan "Smee" Young.