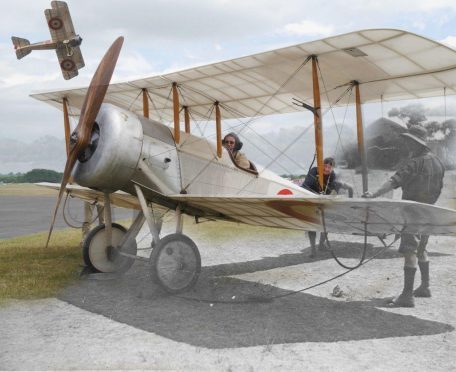 From a shed in their back garden, brothers David and Rick Bremner, along with their good friend Theo Willford, have created something truly special – a Bristol Scout Type-C plane once flown during WWI by their grandfather, Francis Donald Holden Bremner.
The brothers are descendents of famous Wick-based naval architect, harbour builder and ship-raiser, James Bremner.
He had a shipyard in Pultneywtown where he built more than 50 vessels and is famous for rescuing hundreds of stricken boats, including Brunel's SS Great Britain.
More than 100 years ago, an obelisk was erected to his memory, overlooking Wick Harbour – it still stands today.
David and Rick from Shropshire would one day love to fly their bi-plane over the memorial as a mark of respect to their relative James, while paying homage to their Highland roots and at the same time their much-loved grandfather who everybody called Donald.
"We grew up living about half an hour away from my grandparents and Rick and I used to listen to grandad's stories about flying during World War I and were fascinated by them," said David, a mechanical engineer.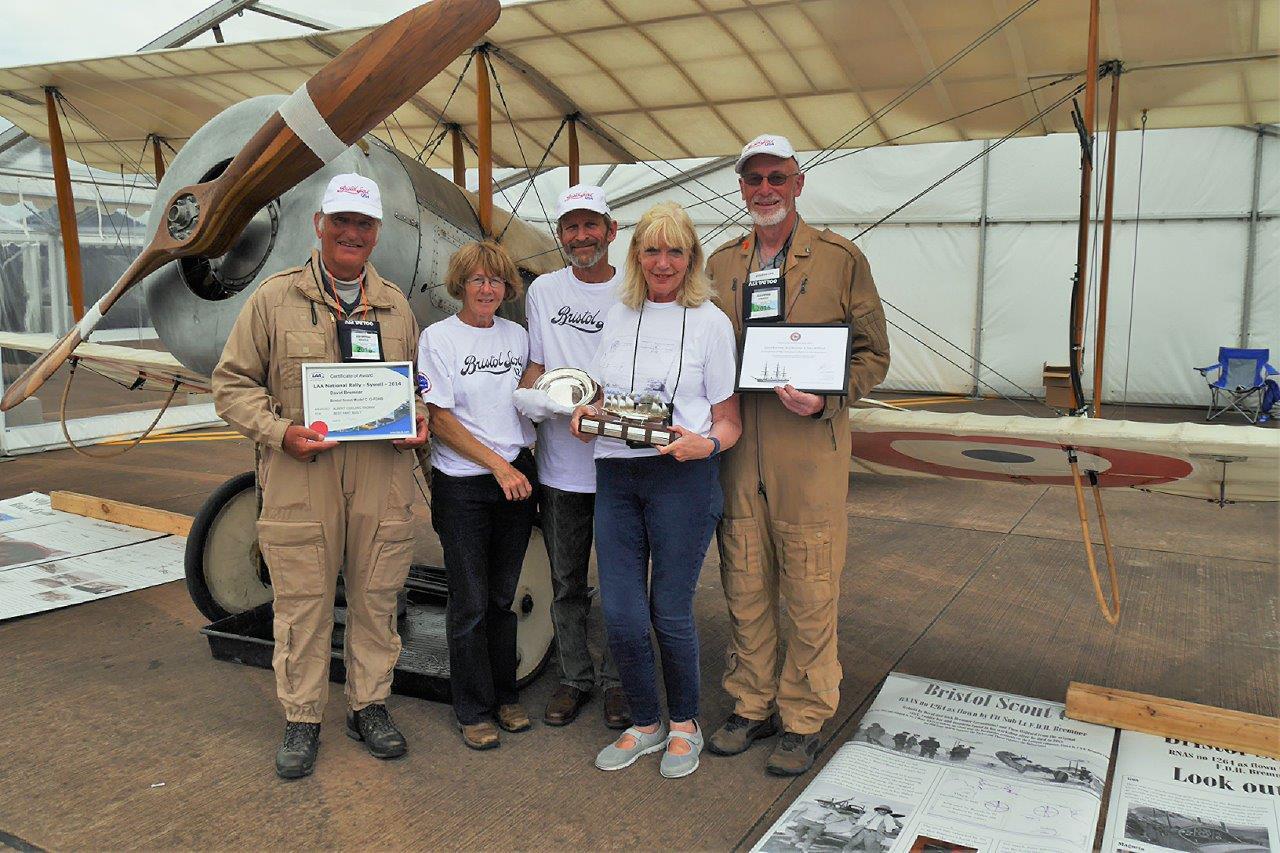 Donald flew with No. 2 Wing RNAS from December 1915 to August 1916 at Imbros, off the Gallipoli peninsula, and at Thasos, a Greek island off the coast of Bulgaria.
He flew 10 different types of plane during his time there, but his favourite flying machine was the Bristol Bullet, or Scout. He flew seven different Scouts, and his favourite was serial number 1264. He often spoke about wishing he could see the plane fly again.
"I was in my 30s when my grandad died so I was lucky enough to know him pretty well and hear many of his stories. After he died we were clearing out his workshop when we found a stick, rudder and a magneto.
"By that time we were interested in flying ourselves and knew pretty much what they were.
"He'd never said anything about having these parts so I think he must have forgotten about them but we guessed they were from the 1264 plane he loved so much," said Donald, 65.
They hung on to them for 20 years by which time the brothers and their friend Theo, who all shared an interest in microlight aircraft, had enough space and time to think about rebuilding the 1264 as a project.
"Theo was the one who suggested rebuilding the plane. He'd grown up reading Biggles books and had always wanted to fly a WWI aircraft and recognised he'd never be able to do it unless he built his own," said David.
It took the trio five years to do a sufficient amount of research to know that they were going to be able to build a plane that was historically accurate.
In 2007 they approached the authorities to see whether they would authorise it to fly once they'd built the aircraft.
"They said yes and were happy for us to do it at which point we then decided to build it and began committing money to it."
They began building the plane in 2008 and after shelling out a six figure sum, in July 2015, had the joy of seeing the plane take to the air for the first time, almost 100 years after the original soared into the sky on its maiden flight.
"That first flight was interesting… Building it was just fantastic fun, but flying it was an entirely different experience. The first time I took it up I was concentrating hard on various factors like getting it back on the ground safely so there wasn't a lot of time to think about other things, but it comes back to you afterwards.
"We were invited by the Greek government to take it out to the very spot where grandad flew exactly 100 years ago and fly it from there but the whole thing was so fraught we very nearly didn't do it.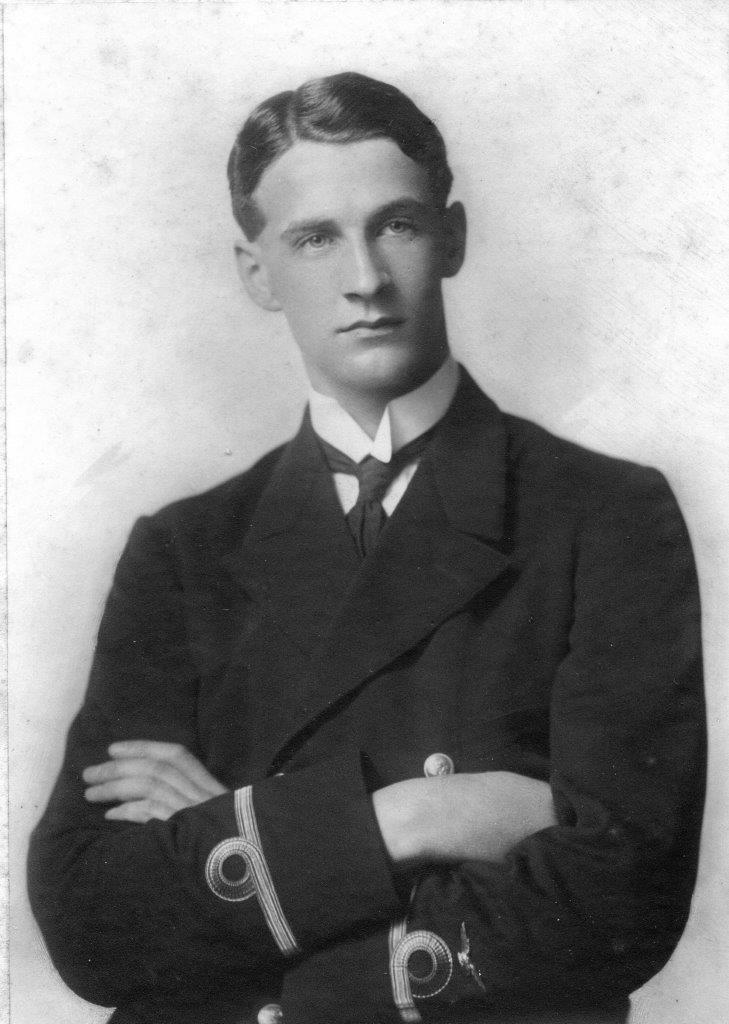 "But we did and after that flight we all thought about grandad and what he had achieved.
"In many ways he had a jolly nice war because he got to play with lots of the newest machinery in conditions where there was clearly an element of risk, but not as much as a vast number of other people.
"And while he was clearly a very competent and capable pilot, there was nothing exceptional about what he achieved."
The following week, they were invited by the UK Government to fly over the Somme on July 1, 2016, the centenary of the first day of that bloody battle.
"Conditions weren't right so it was the following day before we could fly. I managed to fly over the Thievpal and Newfoundland Memorials which was really very, very moving as my grandad's first cousin, another David Bremner, was fatally injured in that first assault and his actual trench is in the Newfoundland Park.
"I had his photograph with me in the cockpit during that flight."
The brothers are now putting together a book and a film about their story, and are researching the history of flight in the UK.
One story being included in the book comes from a predecessor of the P&J, the Aberdeen Journal. A story published in the newspaper on December 2, 1908 includes details of experiments with an aeroplane conducted in a field adjoining the Grampian Engineering and Motor Company's works at Stirling.
The article states:
"The machine is the joint production of Messrs Harold and Frank Barnwell, two of the partners of the company. It is of the monoplane type, and is driven by a forty horsepower, air-cooled engine.
"From tip to tip the machine measures forty feet. The engine was designed by the inventors, and manufactured by the company. The machine is compact and strong, and when fully equipped weighs about 10cwts.
"The experiments yesterday were of a preliminary nature and they were not intended to be anything more than that. The aeroplane made some smart runs along the extensive field, and a speed of about 25 miles an hour was attained, the machine showing a strong tendency to lift.
"The engines emitted a sound like that of a Maxim gun in operation. There was some trouble with the engine, but, on the whole, the trial was regarded as satisfactory."
David explained: "Frank Barnwell went on to become the chief designer at the internationally-known Bristol Aircraft company at Filton in Bristol, and the first production machine he designed for them was the Bristol Scout, which was the type my grandfather flew in the Eastern Mediterranean in 1916."
The Barnwell brothers were said to be Scotland's answer to the Wright Brothers.
"Nobody has ever written a biography of Frank Barnwell and his brother which is a shame so part of the book is devoted to their early life together and what they did and achieved together before he designed the Bristol Scout."
While they have no immediate plans to fly over Wick, David says the local airport would be an ideal place to take off from should the opportunity arise one day.
He's also quick to point out that their famous Highland uncle, and the fantastic engineering feats he achieved, should never be forgotten…
"One of the amazing things that happened to us this year was that we were given the Preservationist Award by the Transport Trust. The first recipient of the award was Jack Hayward who recovered the SS Great Britain from the Falkland Islands.
"The award itself is a beautiful silver model of the SS Great Britain which was presented to me by Prince Michael of Kent. In my acceptance speech I put in a plea that my great uncle should be awarded the Preservationist trophy posthumously because he was the first to recover the ship."
To find out more about this remarkable plane visit www.bristolscout.wordpress.com