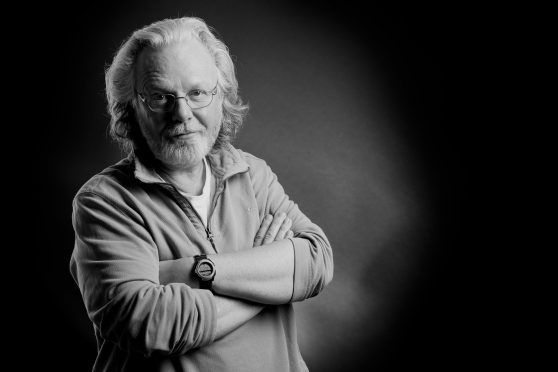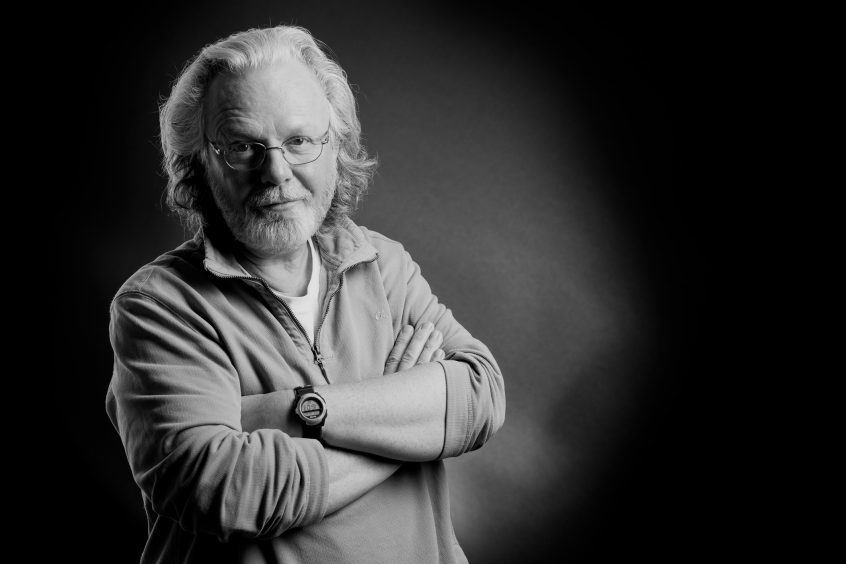 Peter May's career has encompassed everything from journalism to creating soap operas, and rock 'n' roll to researching autism.
The Scot is a prolific author who clearly believes that genius is an infinite capacity for taking pains and his newly-published book The Man With No Face both taps into the current Brexit imbroglio, harks back to the early days of the old European Economic Community, features a grisly double murder in Brussels, and illustrates the link between an assassin and an autistic young girl.
As usual with May, whose global success has brought him a legion of followers, there are no easy answers or instant solutions. Sherlock Holmes used to describe really tricky cases as being "three pipe problems".  In May's case, the tale of the vape ensures enough twists to satisfy the most ardent amateur sleuth. And that helps to explain why his novels, whether set in the Western Isles or China, have a universal appeal.
He will be at Eden Court in Inverness on January 16 as part of a book tour, which also encompasses Glasgow and Edinburgh, and while he admitted he could live without the airport check-ins and overnight hotel stays which accompany such events, he loves being in front of an audience and hearing their queries, quirks and occasional quibbles.
As he said: "It happens once a year and you go out and meet the public and there are always so many enjoyable parts of being in front of an audience. This book should give people plenty to talk about, because it has a lot of themes which are relevant to the ongoing Brexit debate which is causing so much angst across Britain.
"It feels like stepping back in time, because I was a journalist with The Scotsman in the 1970s and I went to Brussels to cover the old EEC. At that stage, there was a widely-held belief that it was a bureaucratic organisation, top heavy with jobs for the boys, and rife with corruption, and when I talked to the press corps, I discovered some aspects of that were true. But it evolved a lot after that, and eventually became a Union, and I believe it has become more democratic and accountable. Although not everyone agrees.
"Returning to the 70s evoked a lot of memories. I enjoyed working for the Scotsman, but it didn't pay very well, I had a wife, a young child and a mortgage to pay, so I started writing on a wider scale. At that point, newspapers invested a lot in investigative journalism and scratching beneath the surface and I think we need that more than ever at the moment. But Neil [Bannerman, the book's hero] is very much of his time.
"He's partly based on a late colleague of mine, George Hume, who helped me an awful lot at the start of my career. He was persistent, hard-working and dedicated to finding stories and using his contacts. Most of my books feature police officers or private detectives, but this has a journalist taking the lead. And I think that's refreshing."
Peter drew inspiration for his labyrinthine plotline from real events which made headlines of their own. The unsolved murder of French MP Prince Jean de Broglie in a dark Paris street in 1976, coupled with his reading an article about Nadia Chomyn, the autistic child of Ukrainian science graduates who had settled in the UK, and her extraordinary artistic abilities, served as the basis to Peter's storyline.
He subsequently did extensive research into autism and visited a clinic for children with the condition in Glasgow. But sadly, upon coming to re-write this book for the second draft, Peter discovered that Nadia had passed away in 2015.
It offered a sombre reminder that books last longer than human beings. And yet, befitting his pragmatic temperament, he is committed to making sure characters in her mould are fully fleshed-out, rather than being cardboard cyphers.
It's ripe for a TV dramatisation. But Peter has plenty of experience in this field and knows there is many a slip between initial script and finished programme. He is hopeful that some of his China-based works will be developed in the United States. But if it doesn't happen, one suspects he is not going to let it worry him.
As he said: "I enjoy delving into different subjects and doing as much research as possible. But I don't worry about whether the books will be turned into films. There's an awful lot of hot air around TV executives, you know."
The Man With No Face is published by Quercus Books at
https://www.quercusbooks.co.uk/books/no-keyword/all-pubs/0/20/Date/Decreasing/all-categories/M/all-formats/current/from-all/to-all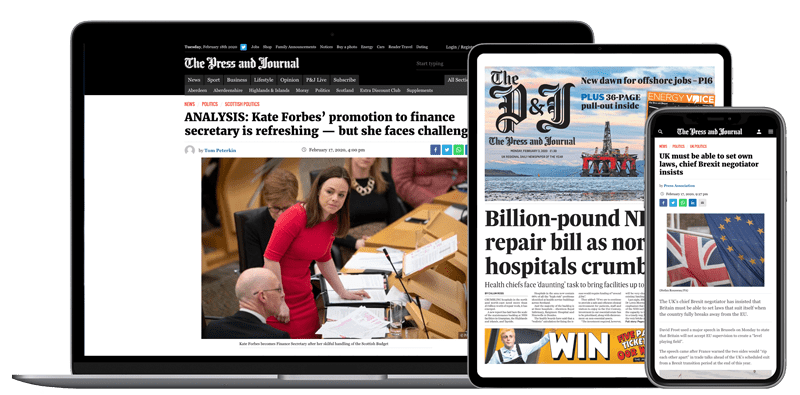 Help support quality local journalism … become a digital subscriber to The Press and Journal
For as little as £5.99 a month you can access all of our content, including Premium articles.
Subscribe