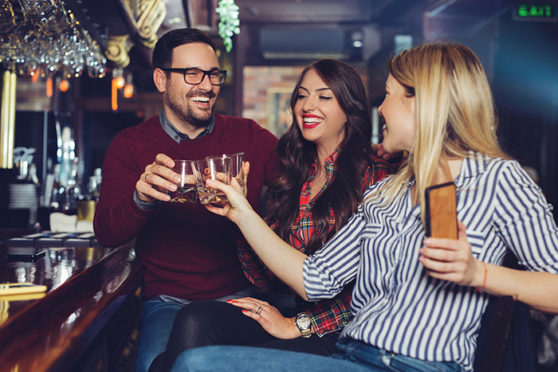 For the 20th consecutive year, the Spirit of Speyside Whisky Festival starts on Wednesday, May 1, running through to Monday, May 6, for an extra-long weekend of tours, sightseeing, history -and of course whisky!
Whisky lovers from far and wide travel to experience Speyside's magic during the festival – with a plethora of activities ranging from tastings to clay pigeon shooting, allowing a unique experience for every day spent within the area.
Businesses from all over Speyside relish this opportunity to welcome both new faces and old to the region and share both their knowledge and passion for their local area.
There are activities and of course a multitude of places to eat, drink and shop outside of the traditional whisky parameters.
Whether your interest is lies with beautiful artwork, homely guest houses or stunning scenery there is something to welcome anybody to Speyside.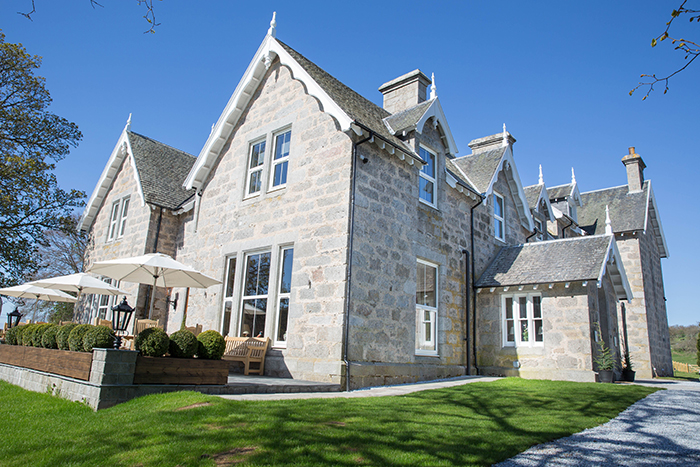 Awarded Best Country Hotel in Scotland 2019, Muckrach Country House Hotel is a 16-bedroom luxury boutique hotel in the heart of the Cairngorms National Park.
The Cowap family have restored this beautiful Victorian shooting lodge to its previous glory, from a bare-bones building to a contemporary, luxurious and vibrant Scottish Highland hotel which features its own coffee shop and restaurant, Archie's.  The menus are brimming with the finest produce from Scotland's larder, lovingly put together by Head Chef, Peter.
Surrounded by 10 acres of spectacular pastureland and a Scottish castle, Muckrach is an ideal choice of Scottish Highlands accommodation for short breaks and weekend breaks in Scotland.
Muckrach is recognised as a fun-filled hub for outdoor activities like biking, wildlife, skiing and fishing within the Scottish Highlands.
There are 5 dog-friendly garden rooms and a 3-bedroom lodge is also available adjacent to the hotel.
They're delighted to be part of the Spirit of Speyside Whisky Festival.  Muckrach is hosting 6 course whisky-matching dinners with whisky tutoring on both Friday, May 3, and Saturday, May 4. Some tickets are still available.
A Highland welcome awaits you! Find out more about Muckrach Country House Hotel.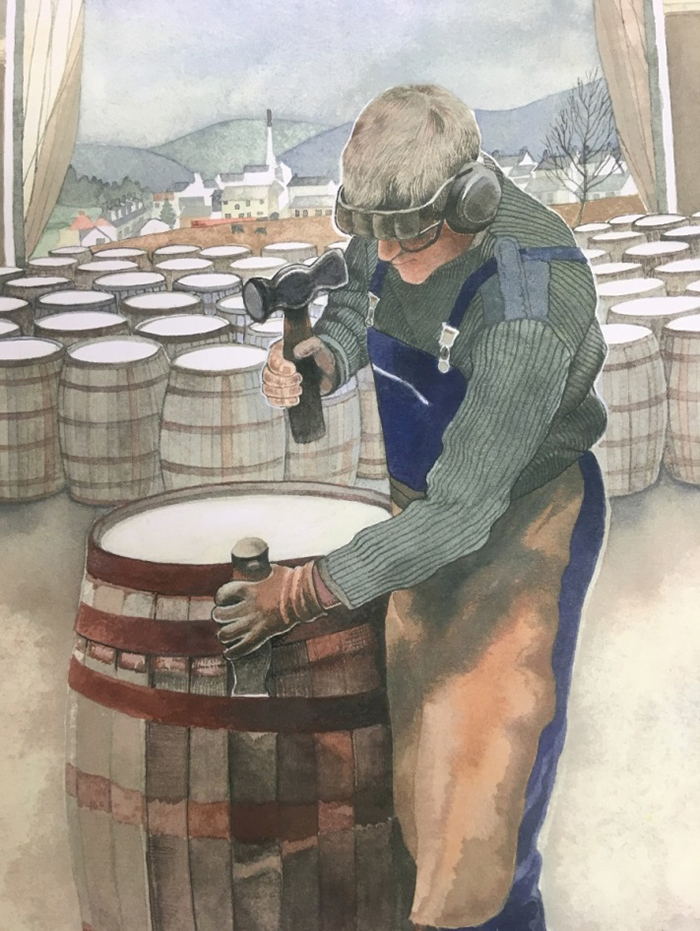 Welcome to The Gallery in Aberlour, an elegant gift shop and gallery with a dedicated Picture Framing Department and Country Sports & Fishing Tackle section.
Based in beautiful Aberlour, take a look at their gorgeous collections featuring  Scottish artists and craftspeople. They also have lovely fashion items including hats, Harris Tweed handbags, Clare Shaw silk scarves, gloves and sterling silver jewellery by Scottish designer Chris Lewis. Their interiors collection includes artisan unique antler lamps, unique cushions, Highland stoneware, colourful lamp shades and whisky stave related products, as well as other artistic pieces. Why not also browse through their great range of greeting cards and candles?
The Gallery's sporting department stocks a great collection of all the famous salmon flies and other fishing essentials, and they can arrange fishing on the River Spey, with equipment hire, too.
Although their new website isn't quite ready, you can see many of their pieces through their Facebook page.
Check out The Gallery's pieces and find contact info on their Facebook.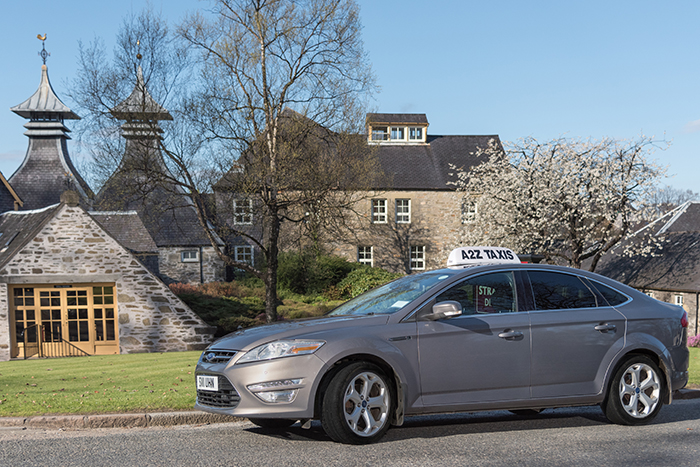 A2Z Taxis & Tours is based in Keith, serving Keith itself and Speyside and Moray.
Journeys of any distance, at any time of night or day, are welcome. Bear in mind that after midnight and early hours of the morning runs need to be booked at least the evening before.
Bookings are welcome for taxi services, airport transfers to and from Aberdeen or Inverness, or Whisky Tours with an experienced driver who has extensive knowledge of the local area.
Airport transfers to and from Aberdeen or Inverness at a set price.
Cash and all major credit cards are accepted.
Reserve your A2Z Taxis & Tours car for a stress free journey.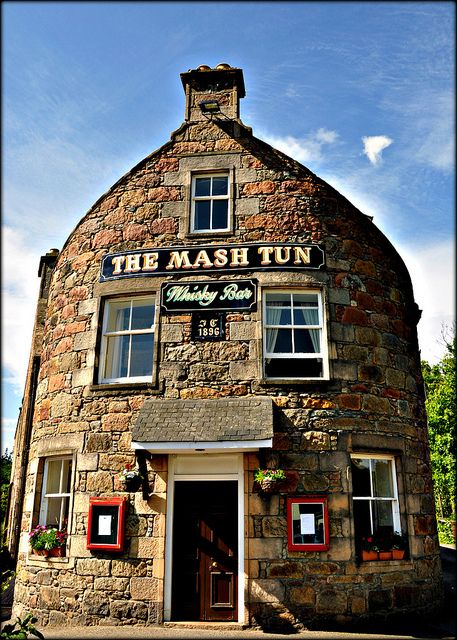 The Mash Tun is situated on the banks of the famous River Spey in the heart of Scotland's Malt Whisky Trail in Aberlour, and is run by Mark and Karen Braidwood, both of whom have a real passion for great food and Scottish malt whisky.
The Mash Tun is home to a wide and varied selection of whiskies, both single malts and blends, predominately from Speyside but also incorporating distilleries from the rest of Scotland. Included in this selection is the exclusive Glenfarclas Family Cask Collection.
The Family Casks are a collection of 52 single cask whiskies, with one for each consecutive year from 1952 to 2003. The collection is unique as there are no other known collections of rare and old whiskies that cover 51 consecutive years from the same distillery. This also makes it the largest collection of the Glenfarclas Family Casks in the world that is on display and available to drink by the dram.
Pop in for a dram, a bite to eat or extend your visit and stay in one of their 4 luxury room.
Book in to The Mash Tun to sample their unique whisky collection.