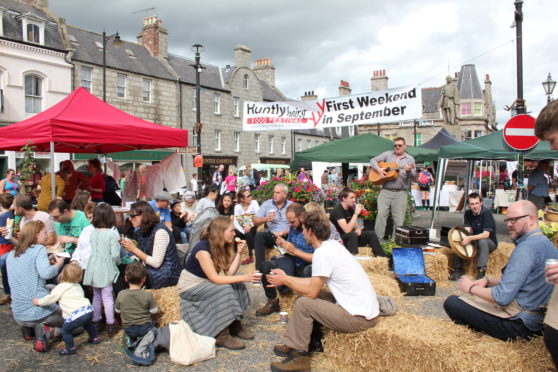 A shortbread competition will join the range of events on offer at a north-east town's annual food festival this weekend.
The Huntly Hairst food festival will take place in the town square from 9am to 4pm on Saturday.
The celebration of the region's produce began in 2002, and has run annually ever since.
This year there will be more than 60 stalls boasting the best rural and street food Huntly has to offer.
Organiser, Laura McNeil, said: "It's a community experience, everyone comes together.
"It's a lovely weekend of food and fun."
This year there are several new additions to the event including a craft beer festival, live music by local performers and a competition to decide the best shortbread in Huntly.
The main attraction, however, is the world stovies championship – which has become a staple of the gathering.
Mrs McNeil expects that people will be "extra hungry" for the traditional beef and potato dish tomorrow after taking part in a "room to run" race which is happening alongside the event.
Applicants will undertake either a 5k, 10k and half marathon around the nearby countryside.
Entry to the event is free, and people can visit www.huntlyhairst.co.uk for more information.