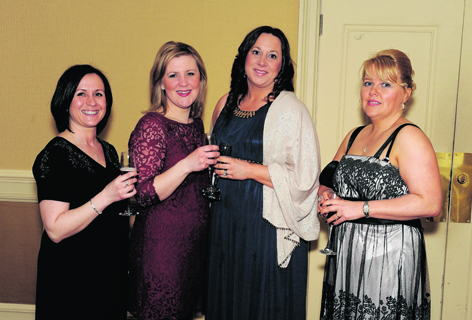 What: Trek (Together Raising Essential Kindness) charity celebratory dinner and dance.
Where: Marriott Hotel, Dyce.
Who: About 240 people attended the event, including all Trek team members and representatives from their four charities: Sands UK, The Aila Coull Foundation, The Kiltwalk Scotland and Friends of Anchor.
Why: The event, which raised more than £5,000 on and around the night, was held to thank all of Trek's supporters who have helped them raise funds over the past 18 months. It also allowed the team members to celebrate their achievement of raising more than £100,800 to date for the four charities.
The dinner and dance was Trek's finale event after 18 months of fundraising, the biggest event being when 14 members of the group travelled to Tanzania in Africa to climb Mount Kilimanjaro in November 2014. Sadly due to altitude sickness only eight of the 14 made it to the summit.
The event at the Marriott included a welcome reception, a game of heads and tails, a raffle, and live music from 5th Avenue.