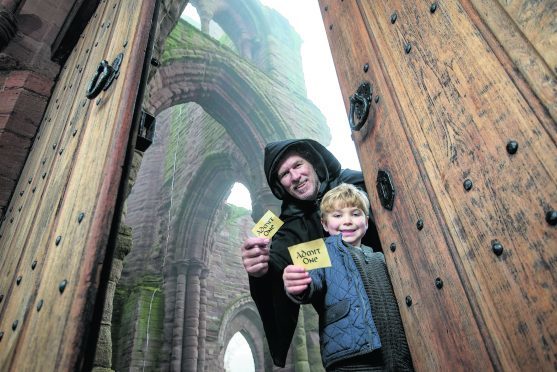 Monday, November 30, is St Andrew's Day – Scotland's national day, designed to celebrate the country's history, culture and heritage with people at home and abroad. This year, there are hundreds of events taking place, many of them free.
Everyone is being encouraged to get involved in the biggest-ever programme of events and special offers for Scotland's national day. Divers have already taken the plunge at Macduff Marine Aquarium to encourage people across Aberdeen city and shire to celebrate St Andrew's Day this year by taking advantage of a variety of offers available at more than 400 venues across Scotland.
In addition to Macduff Marine Aquarium, which is offering free child entry from now until Sunday, December 6, there are 21 other offers across Aberdeen city and shire in the lead-up to St Andrew's Day, including free child entry at Satrosphere and two-for-one entry at The Glenfiddich Distillery.
As well as the offers available, Aberdeen will be celebrating St Andrew's Day early this Sunday, November 29, with a brand-new event featuring Scottish entertainment throughout the city centre, including piping, drama and guided Tartan Trails telling the story of Aberdeen's history, followed by a Ceilidh on the Terrace and a food and drink market.
Cabinet Secretary for Culture, Europe and External Affairs Fiona Hyslop said: "St Andrew's Day is going to be bigger than ever before, with a huge range of events taking place in the lead-up to our national day. I'd encourage people across Aberdeen city and shire and beyond to get together to celebrate and get involved in the programme. The celebrations are part of the Scottish Government's Winter Festivals programme, which this year has been provided with a record £390,000 of funding to support 21 key cultural events in 15 local-authority areas across the country."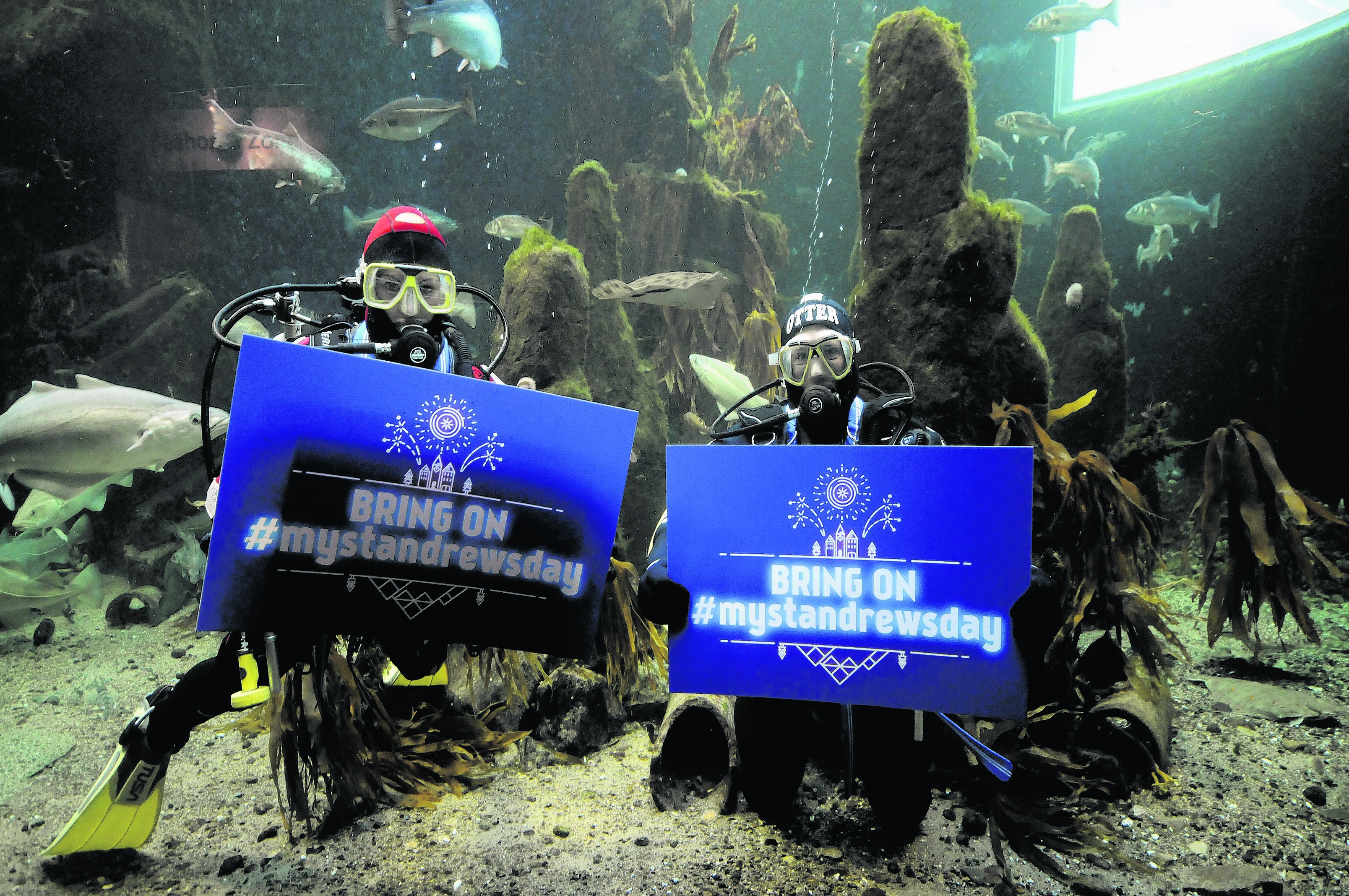 Claire Matthews, Macduff Marine Aquarium manager, said: The St Andrew's Day promotion is a great idea to get people out and about during the winter months, exploring the great attractions our country has to offer. At the aquarium, we are delighted to be taking part and very much hope that locals and visitors from farther afield take the chance to visit us."
Scotland's Winter Festivals is a programme of events which will run across Scotland in the lead-up to St Andrew's Day, through Christmas and Hogmanay, to Burns Night to promote and showcase Scotland as a modern and creative nation with a rich heritage. The programme will provide an opportunity to celebrate the best in Scottish music, arts, food and drink. To find out what's going on in your area and download vouchers for your St Andrew's Day out visit www.scotland.org/standrewsday.
Free tickets to visit heritage attractions across Inverness-shire, Moray and the north-east are also being offered to help mark St Andrew's Day. All you have to do to get a free ticket is register online before 6pm tomorrow, Friday, November 27. Visitors can apply for a maximum of two adult and three family tickets to each historic property of their choosing; family tickets admit up to two adults and three children. Tickets can be applied for through a special dedicated website: www.ticketgiveaway.co.uk
Over the course of the Ticket Giveaway weekend, which takes place this Saturday, November 28, and Sunday, November 29, visitors will have the chance to apply for tickets to explore centuries of history across the length and breadth of the country. Participating venues include Urquhart Castle on the shores of Loch Ness, Fort George at Ardersier, Arbroath Abbey, Aberdeen Maritime Museum and Tolbooth Museum, Deeside Activity Park and the Museum of Scottish Lighthouses at Fraserburgh.
Stephen Duncan, from Historic Environment Scotland, said: "Our Ticket Giveaway weekend offers the public a fantastic opportunity to explore and discover more about some of the country's best known heritage attractions, including its iconic castles, abbeys and palaces, among others, for free. This weekend-long event, which forms part of Scotland's celebrations for St Andrew's Day, sees thousands of tickets released for more than 30 of our historic sites participating in this year's promotion."