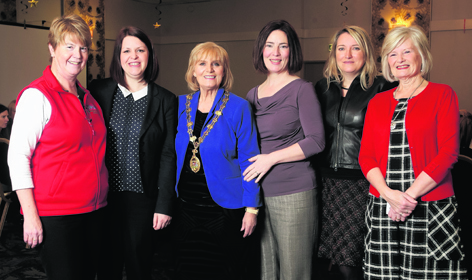 What: Highland Business Women's Club's (HBWC) first meeting of 2016.
Where: Mercure Hotel, Inverness.
Who: Forty business women from all over the Highlands attended the meeting, including Helen Carmichael, Provost of Inverness, who was one of the founding members of HBWC.
Why: A cheque for £2,700 – the sum raised by HBWC's 2015 fundraising efforts – was presented to Highland Hospice. Representatives from Inverness Women's Aid briefed guests on their charity, which HBWC is supporting for 2016.
Moving presentations were made by Glynis Sinclair, the chair of Inverness Women's Aid, and Catherine Russell, manager of Inverness Women's Aid. A raffle at the meeting raised £154 for Inverness Women's Aid.