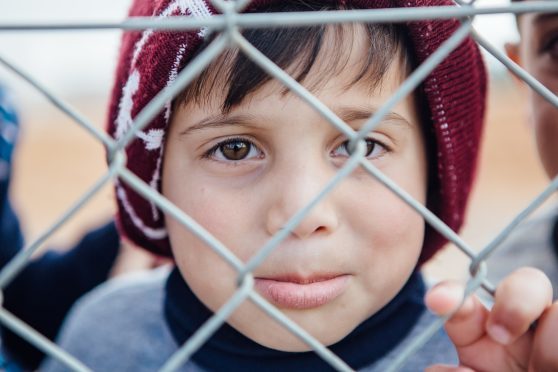 They say every picture tells a story, and that is what Skye photographer Rosie Woodhouse hopes is the case with her series of images from a recent trip to Jordan to speak to refugees
The image of little Alan Kurdi's body being washed up on a beach in Turkey shocked the world when it was published towards the end of last year.
Conjured up in the minds of people when they think about the refugee crisis in the Middle East, it tells a story of how desperate people are to flee the atrocities happening in their home country and the sacrifices and losses they are experiencing as a result.
But there is another story, one that Skye photographer Rosie Woodhouse hopes to tell with her photographs from a recent trip to Jordan.
The 49-year-old travelled from her home in Breakish, Skye, to the Middle East last month to document the lives of refugees from the Syrian crisis. She spent three days speaking to families and hearing about not only the lives they had left behind, but the ones they had managed to build in their current location.
She visited a school, host communities where refugees live in damp, dark apartments and a huge refugee camp where shacks are the new homes for the families who have fled the conflict.
While she accepts that stories like Alan's are very much a terrible reality, there is another tale to tell from those living as refugees.
"There's also the reality that people are just normal and happy and getting on with it as well," the mother of
two said.
"There are both realities. But I was amazed by how smiley the children were. They were incredibly happy, well behaved and well educated.
"It was amazing to meet groups of children who are going through an incredibly difficult time, but they just adapt. People always say how resilient children are and it's incredibly true. They just think they have school to go to and football training to go to and, in some ways, it's easier for children because they aren't thinking about the bigger picture. They are just doing what they do and as long as their parents are there, it's fine. They've got some routine to their lives. The children were so friendly and nice and wanted to chat about football and what they do at school."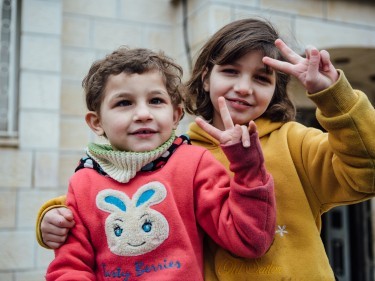 Rosie said she would go back to Jordan "in a shot" and hopes the photographs she has taken – and the stories she has been telling on her blog – will change the perception some people back in the UK have of refugees and the decision to bring them into this country.
She added: "I want to try and get over the message that it's not people to be scared of, it's just people in a difficult situation."
Could we do the below as a wee box?
World Vision's Barefoot and Coatless campaign highlights the fact that there are children around the world who live in conditions that no child should have to endure. They are asking people to join them by standing in solidarity with these children and raise funds to keep them warm. All you have to do is go without your shoes and coat on February 10 and ask your friends and family to sponsor you. For more information visit www.worldvision.org.uk