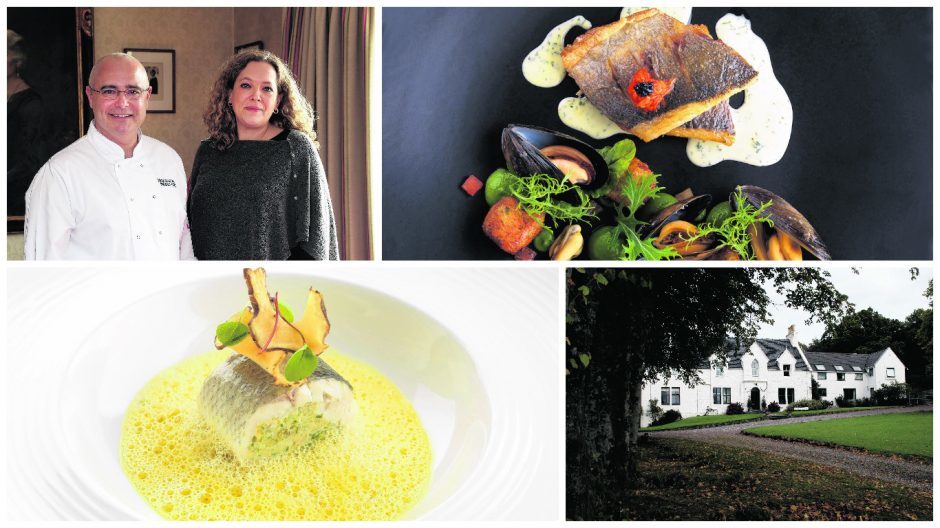 Be still my beating heart, you won't have long to wait now before you can stop pounding like a piston.
That was the thought running through my mind as we were shown into the drawing room at Kinloch Lodge, where a roaring fire was burning in the grate, and two sensational canapes awaited.
As a lover of fine food, I get very excited at the prospect of a good dinner, especially one cooked by a Michelin-star chef such as Marcello Tully and to be consumed in the dining room of Skye's famous Kinloch Lodge.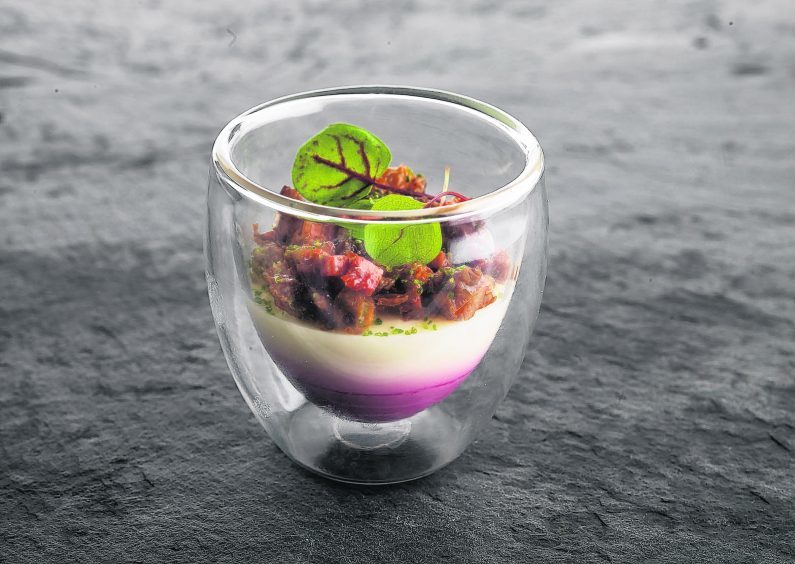 Sitting at the head of Loch na Dal on the Sleat peninsula, Kinloch Lodge was for more than 40 years the family home of Godfrey Macdonald and his wife – celebrated cook, writer and likeable soul, Claire Macdonald.
Their daughter Isabella is now responsible for the welfare of the guests, while Brazilian-born chef director, Marcello meets their culinary requirements – and then some.
Under their care, the lodge has gone from strength to strength and become a world class destination restaurant and place to stay.
Having had our appetites whetted nicely with a salty tapioca rice canape shaped like a work of modern art, and a wonderful Brazilian treat, Pao de Queijo, a super cheesy choux puff that simply melted in the mouth, we were shown into the fully-booked dining room.
Given it was a wild February night, this served as a reminder as to how highly regarded the restaurant is. Listening to the other diners happily chatting around us it quickly became evident some had travelled great distances to dine here while others lived locally, which is always a good sign.
The dining room has dark green walls upon which hang numerous historical family portraits, including the famous painting by 18th century painter Jeremiah Davison of two Macdonald boys dressed in flamboyant tartan, which was banned after the 1745 uprising.
Diners can opt for a five course dinner menu which includes canapes, coffee, petit fours and vanilla fudge and priced at £75 per head, or a seven course tasting menu at £85 per head. The wine list is extensive and can be pricey. Not being connoisseurs of fine wines we chose a bottle of Chateau Bovila at £32, which was rather quaffable.
Having selected the five course option, we began with an amuse bouche of butternut squash panna cotta topped with raisins and chorizo for myself, and a wonderful apple and blue cheese mixed leaf salad for my other half.
Never mind the paintings on the wall, these, along with the other dishes served, were works of art themselves.
Our next course was a soupcon of parsnip and Pernod soup, served in a stylish cup with the consistency of cappuccino foam. The hint of aniseed from the Pernod worked beautifully with the sweet parsnip and took this humble veg to a whole new level.
Also worth mentioning is the bread and butter served with the meal, a gorgeous warm olive and rosemary bread and paprika infused or garlic and chilli infused butters.
To follow we had seared west coast scallops served on a squid ink puree and with a citrus and ginger dressing. The scallops were beauties, perfectly caramelised on the outside and with a sea-fresh taste, but I didn't care for the squid ink puree as I thought it made the plate look dirty.
For mains I plumped for a Black Isle lamb fillet served with cashew nut and black olive, caramelised apples and pears and dauphinoise potatoes, while my partner ordered the hake fillet with caper and pistachio pesto, Drumfearn mussels, cucumber and shallot dressing.
Marcello has a policy of showcasing the best Highland ingredients and these dishes were great examples of this and his skills. The lamb was superb, tender and juicy while the saltiness of the nuts and olives, and sweetness of the apple and pears balanced it beautifully. The hake and local mussels were also first class, and again there was a lovely balance of sweet and salty flavours thanks to the caper and pistachio pesto.
We were feeling deeply satisfied, each item on every dish (apart from the squid ink) had blown us away and we could have happily left the table then to bathe in the afterglow of the meal, but there was more to come…
Vanilla creme fraiche panna cotta with an orange and mint sorbet for himself while I chose a selection of Scottish and French cheeses from the well-stocked cheese trolley. I love strong cheese and included a piece of French Epoisses, said to be a favourite cheese of Napoleon. This was tasty but truly pungent so I apologise, belatedly, to the other diners for the aroma coming from our table.
We rounded off the night in the drawing room, where coffee and a superb selection of petit fours including tablet, white chocolate and cranberries and a lime posset topped with creamy coconut foam awaited us.
It's rare that a restaurant earns five stars for service, food and atmosphere, and dining here isn't cheap, but this fine dining experience made me wish I could have awarded Kinloch Lodge an extra star.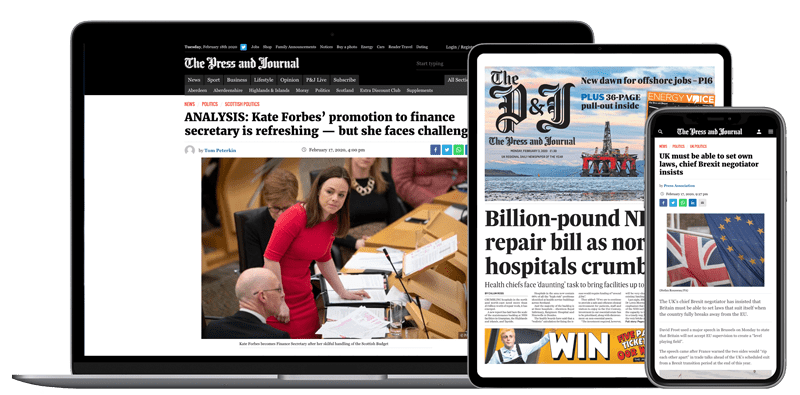 Help support quality local journalism … become a digital subscriber to The Press and Journal
For as little as £5.99 a month you can access all of our content, including Premium articles.
Subscribe