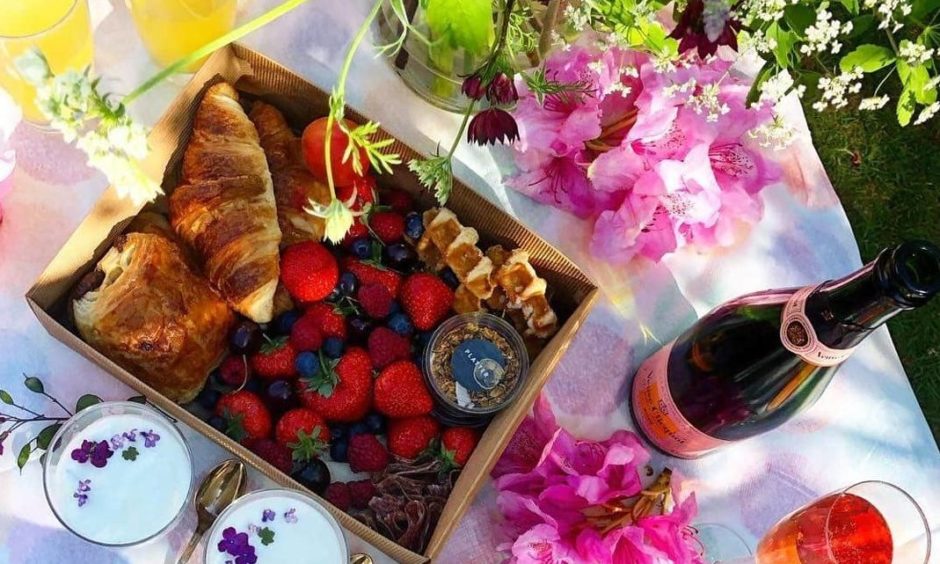 Julia Bryce finds out more about the food trend which started in Australia, and has now taken off in Scotland with local firms reporting big rises in business.
When I asked my partner what he thought a grazing table was, he thought for a moment and then replied, "A table with fresh food on it?".  And while he isn't entirely wrong, he's not exactly right either.
Yes all of the food is fresh, but a grazing table is so much more than just four legs and a top with some items on it.
It's a foodie heaven all brought together and beautifully styled in ways our eyes (and our hands) can't resist.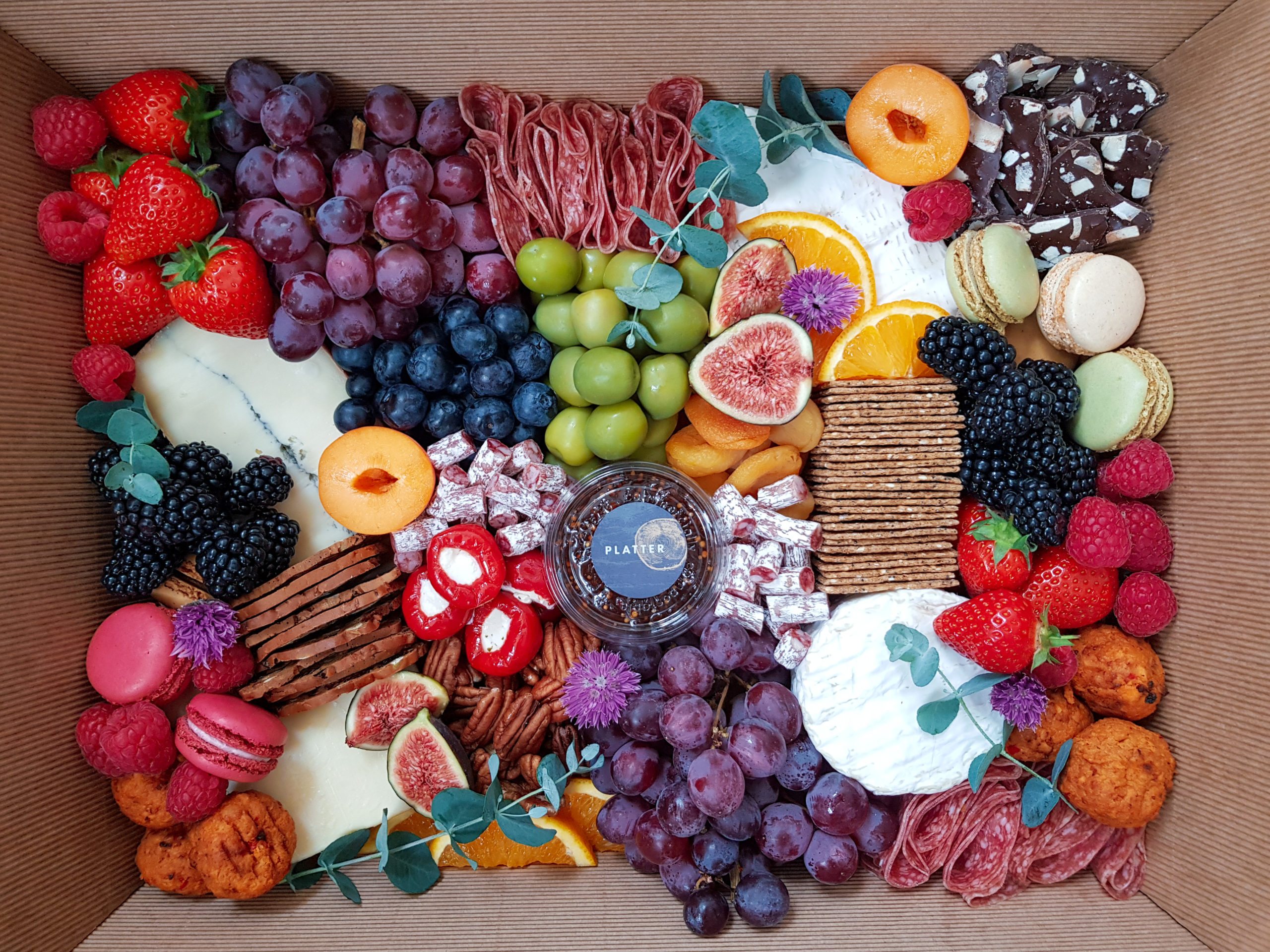 The grazing table trend first started in Australia and was a great way to replace stuffy, boring buffets with an assortment of cured meats, pickled vegetables, fruit, olives, artisan cheeses, sweet treats including chocolate dipped strawberries and brownies, dips and sauces, baked goods, nuts and so much more.
Making its way overseas the grazing trend arrived in Scotland at the end of 2018.
One business owner taking inspiration from it is Ashleigh Forbes, owner of Platter in Aberdeenshire.
Identifying a gap in the market to bring the concept to the region, Ashleigh has since diversified to adapt grazing tables into grazing boxes, which she now delivers across the north-east to hungry customers,
"We've been extremely busy over the last few months and we feel so grateful to everyone who has supported us. In many respects, lockdown has given us an opportunity to reach new customers and has challenged us to be continually creative and dynamic," said Ashleigh.
"It has been very challenging for everyone. It's a time of great uncertainty and change, and like many, we've had to adapt to these new circumstances. We've been unlucky in the sense that we haven't qualified for any government support, but lucky in that our business model was flexible enough for us to quickly adapt by offering grazing boxes for home delivery.
"Our main focus was on the event/home catering – sharing platters and grazing tables were our most purchased products. We're hoping to get back to these once lockdown restrictions are lifted and people feel comfortable to socialise again."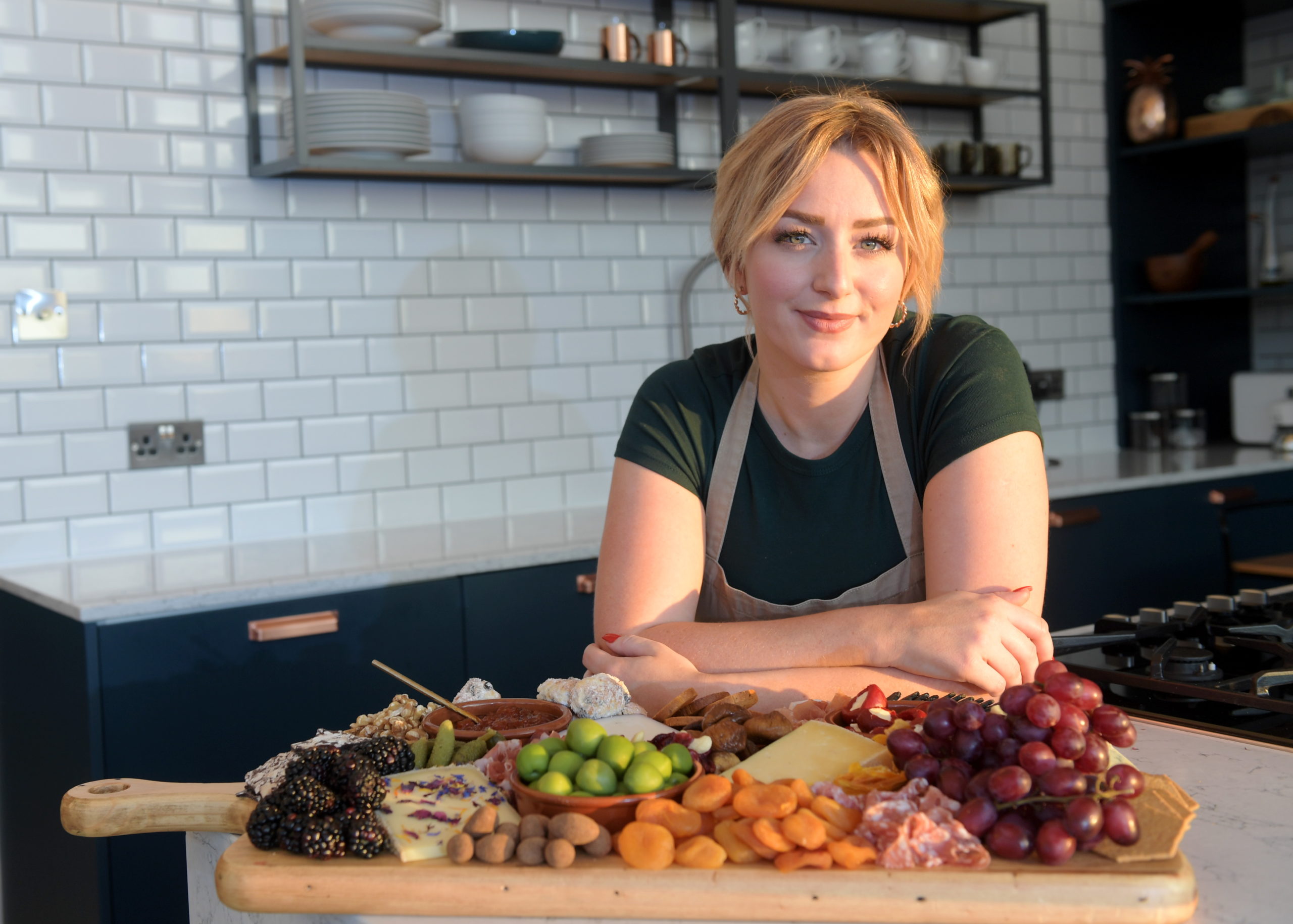 Launching her first grazing-to-go concept last summer, Ashleigh has seen a large and steady surge in orders since April as a result of lockdown.
She said: "We've been offering grazing boxes since August 2019 when we launched our first 'grazing-to-go' concept – they were quite popular as gifts back then, but the uptake since lockdown has been unprecedented. It's great to see so many people enjoying the concept and to see its growing popularity."
Diversifying and introducing new products, Ashleigh has been focused on bringing new experiences to the north-east throughout lockdown by launching a range of different boxes to accommodate all tastes.
"The market is saturated with home delivery options at the moment and with the platter box concept fast gaining popularity, it's important for us to remain diverse and to offer something a little different for our regular customers," she said.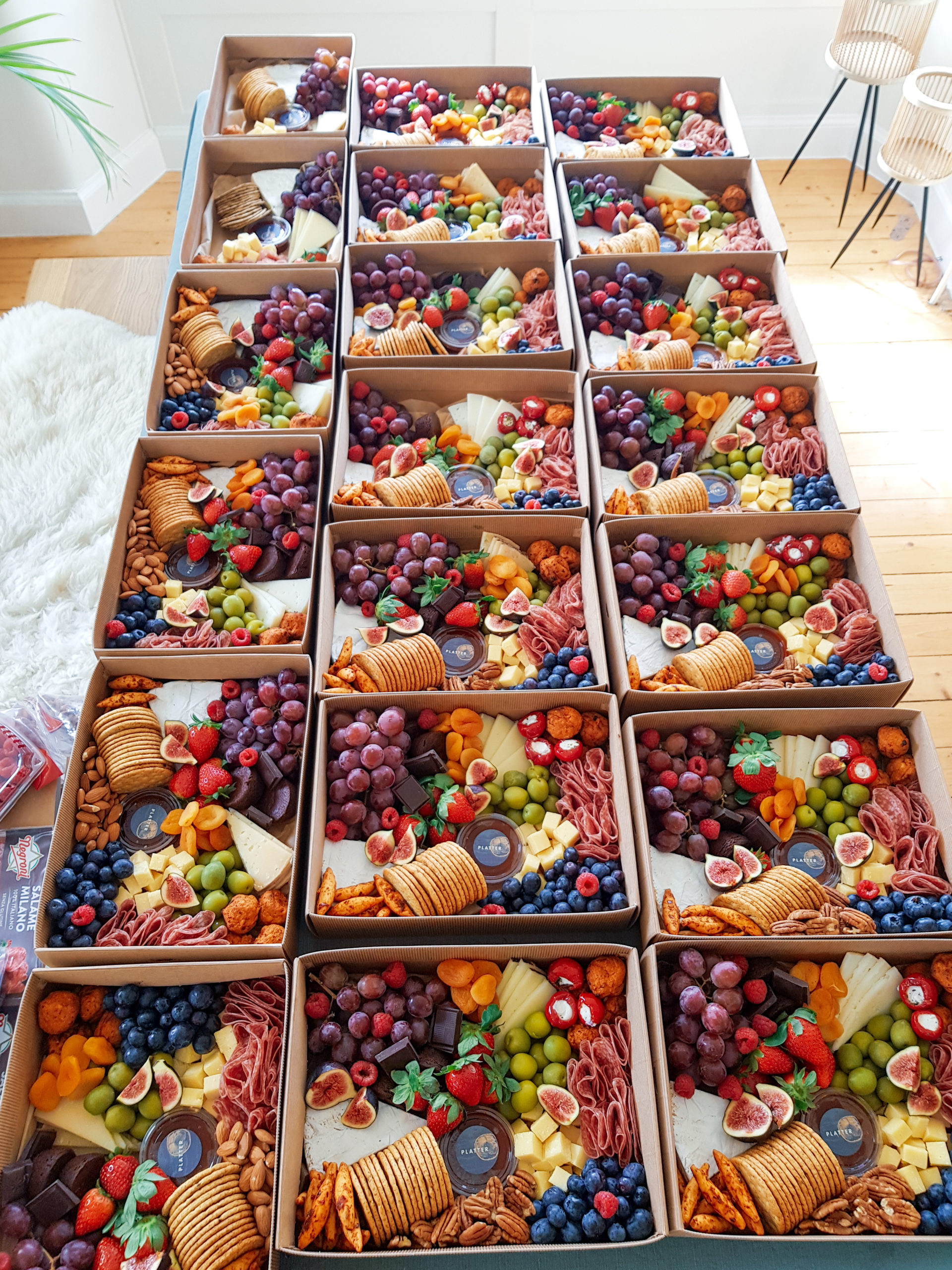 "We've focused on creating new concepts, like our Spanish Picnic Box, our Meze Graze and our Champagne Brunch Box so that we stay original and keep customers coming back for more. Now, more than ever, people need to practise self-care and have things to look forward to, so we want to keep our offering exciting and give our customers a positive experience. Our traditional Antipasti Box is still our most popular grazing box and we usually sell out of these in a day."
Having never really offered the grazing boxes for delivery on the scale she is today, there was a lot the businesswoman needed to adapt to so she could ensure Platter's high-quality brand was received far and wide.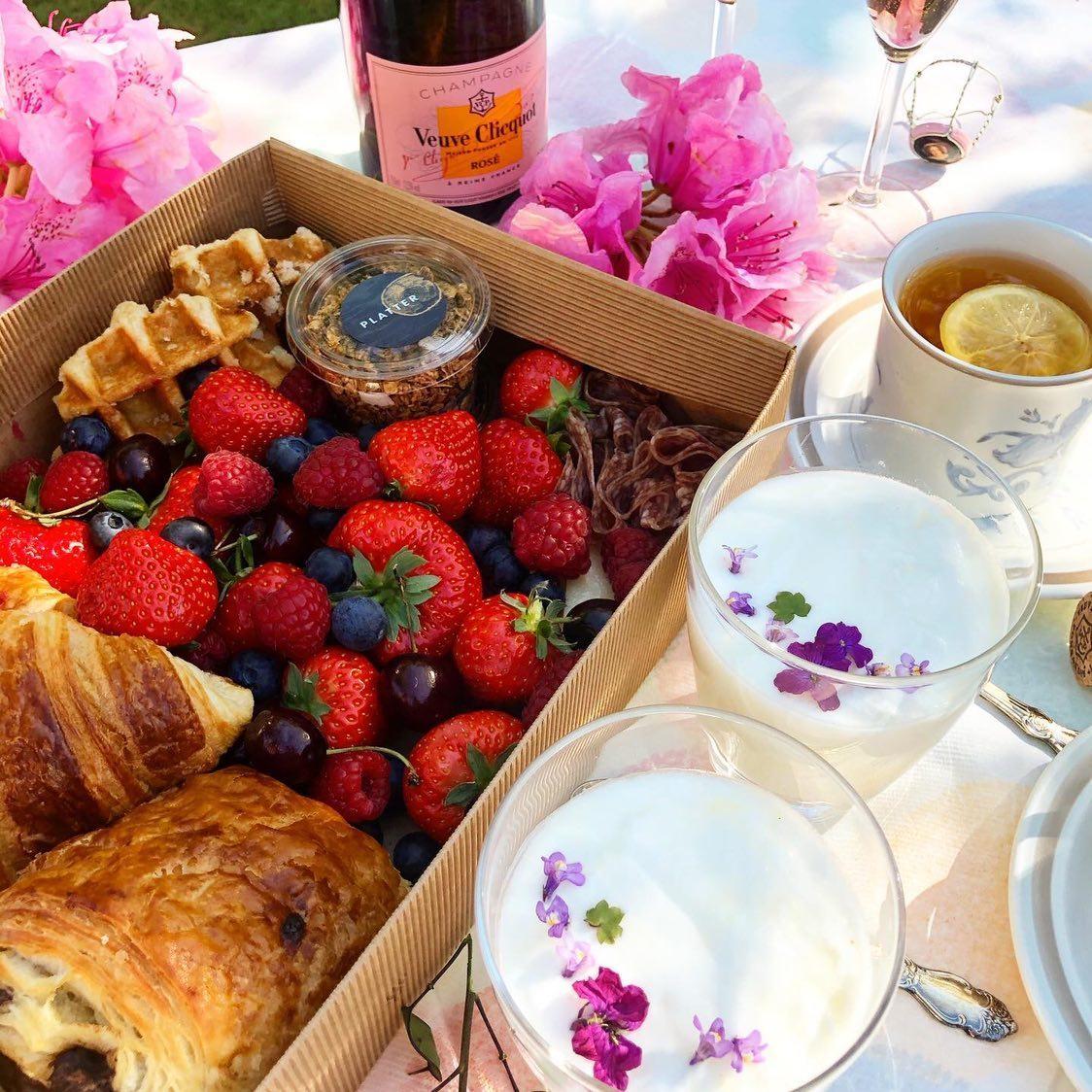 She said: "Delivery was a completely new concept for us and its fair to say it has been a learning curve. We have two drivers working each Friday and Saturday, and we cover quite a large area of Aberdeenshire – going as far south as Stonehaven, as far north as Kintore, and all the areas in between. We've added certain places to our delivery route for a weekend or two, just so we can give new people a chance to try what we're offering, but it's difficult to accommodate everyone.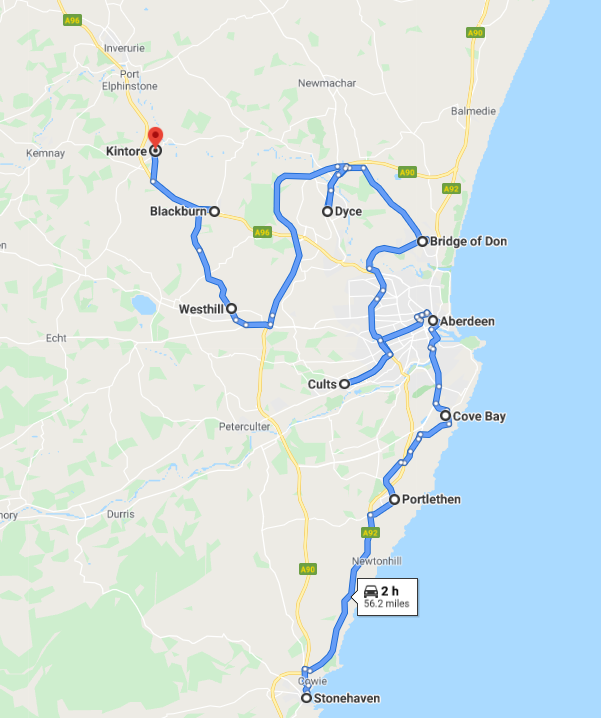 "We have a lot of deliveries to complete each weekend and the likes of our Champagne Brunch Boxes come with a deadline, so the pressure is on!"
Partnering with local cocktail bar The Tippling House in Aberdeen, Ashleigh has been able to offer non-alcoholic and alcoholic beverages for her customers to enjoy with their box full of goodies.
"The Tippling House collaboration has been fantastic addition. We're now able to offer a range of great wines and aperitifs, which pair perfectly. The collaboration has helped elevate the overall customer experience and allowed us to offer a 'start to end' service.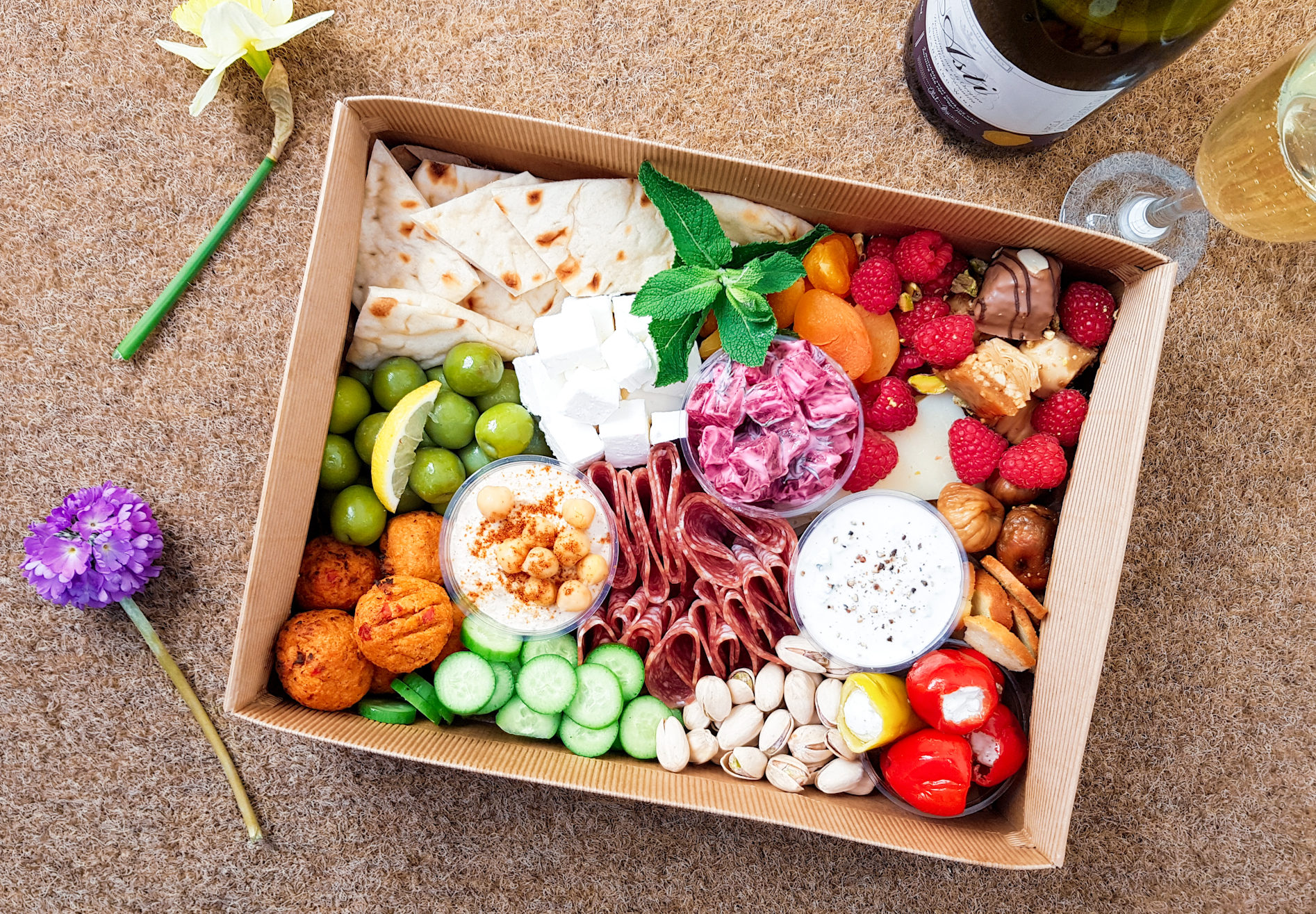 "We've used lockdown as an opportunity to support lots of fantastic local suppliers, including The Bread Maker, Forest Farm Dairy, Gourmet Cheese Co., Castleton Farm and Cocoa Ooze. We love bringing together the best of what the north-east has to offer and we're especially grateful to be able to support these companies at a time of such uncertainty. We're all in this together."
In Dundee, Morgan Dailly, owner of award-winning grazing table and platter box firm Full of Zing, is also facing similar challenges and highs as Ashleigh.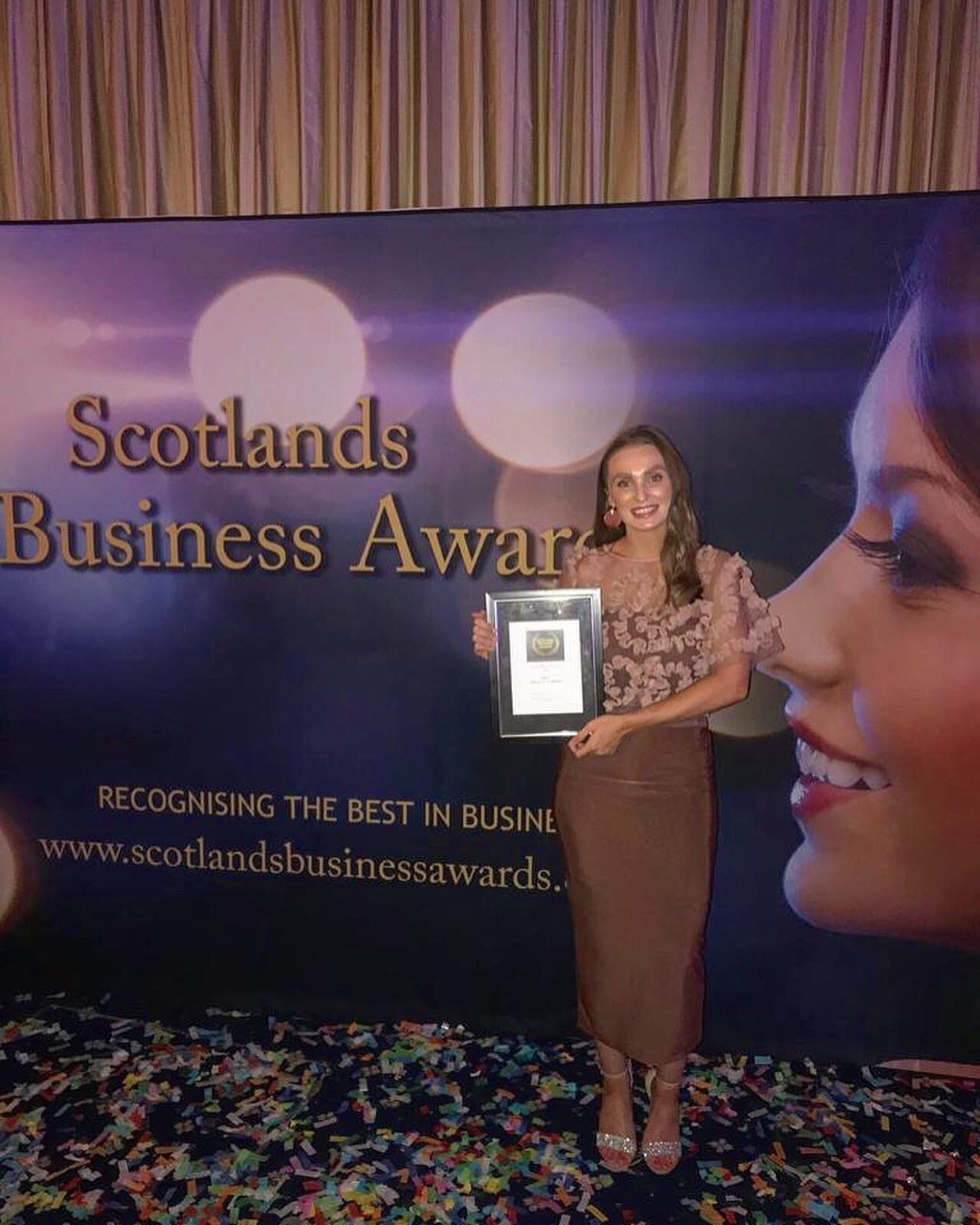 Experiencing a 50% rise in orders for Friday and Saturday sales in comparison to pre-lockdown, Morgan has been busy ensuring she meets growing customer demand.
She said: "The demand has been crazy since we opened back up for Friday and Saturday deliveries with each weekend being fully booked weeks in advance. Each platter is freshly prepared by myself in the morning and then delivered in the afternoon with the help of my partner, Liam.
"There has been a huge increase in demand since lockdown, and as restrictions continue to be lifted we will gradually begin to open up more dates and offer more of our platter options again.
"My love of creating fresh and beautiful platters started when I was travelling and living in Australia back in 2014. This is where the seed was planted for Full of Zing. The 'Platter Craze' was just beginning to boom in Australia and I loved it –  the social aspect, the creativity and the endless colourful produce was unlike anything I'd seen.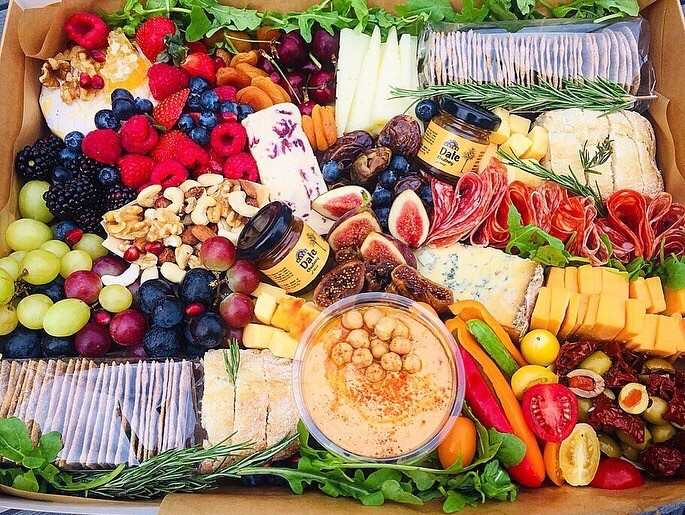 "I returned home at the beginning of 2017 and in the same week got to work bringing the idea to life. I decided to take advantage of the gap in the market and bring something new to the city. My aim was to use my creative background to put my own twist and personal touch on the platter idea."
Unsure if she would be able to access the high-quality produce she required in making her platter boxes Instagram-worthy, Megan set to work in adapting the offering and adding new items to it.
This has allowed her to continue offering the boxes, which she says is the biggest part of her business.
She said: "I was a little worried in the beginning about sourcing certain produce, which is why our platter menu was limited. However, by selecting only a few platters to offer during lockdown and using ingredients and produce found to be still readily available (with a little more planning and ordering ahead than normal) we've managed to keep our platters at the high quality level.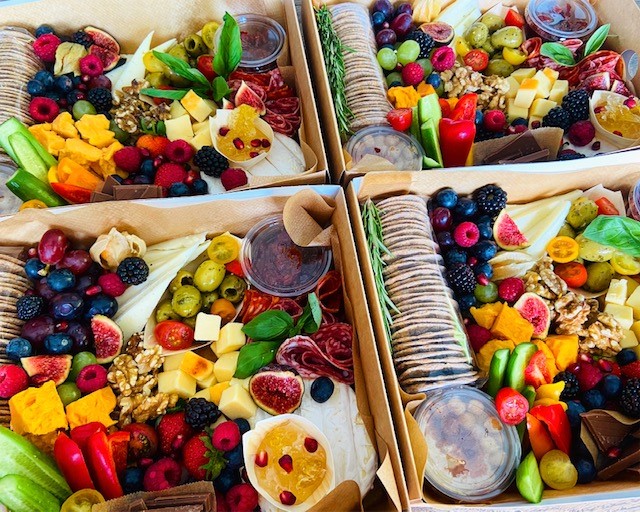 "We are very eco-conscious so we make sure there is a disposable, environmentally-friendly option. The Vegware platter boxes we use are perfect for presenting our different platters in. The Graze at Home platter box includes a variety of quality cheeses, cured meats, artisan crackers, fresh fruits and vegetables, nuts, chocolate and fresh honeycomb."
---
Other firms offering platter boxes in Scotland
---
Wonder & Graze – Aberdeen
Run by Natalia and Michael McLeod, Wander & Graze is one of the latest platter boards to come onto the Scottish market. Catering events and weddings since 2016, the duo recently launched the grazing boxes to great success.
https://www.instagram.com/p/CAvoVexHSTs/
---
Platter & Pop – Perth
With more than 10 years' experience in the catering and events industry, Platter & Pop is a collaboration between Susannah Nixon and Sophie Arnot.
The grazing boxes the duo are running just now during lockdown can serve one to eight people.
---
Milton's Little Kitchen – Aberdeenshire
From the team behind popular Aberdeenshire eatery Milton of Crathes in Crathes, Jay Emmerson has brought his eatery's offering to life during lockdown via a food delivery service.
From a charcuterie platter box to a Camembert platter box, there's plenty of goodies within all of the Milton's Little Kitchen boxes to indulge in.
---
Ness Side Catering Co – Inverness
The Inverness-based catering firm has a range of different boxes to choose from. Perfect for special occasions, they are also great if you fancy treating yourself to lunch one day.
Featuring fruit, cheese, crackers, dips, and more, the boxes by Ness Side Catering Co. are packed with tasty items for all to enjoy.
---
Country Flavours – Aberdeenshire
Packed with a range of goodies, Country Flavours craft cheese and meat platters boast a range of Scottish cheeses and local meats, too.
They also come with an array of nibbles which are bound to keep you busy for a few hours.
https://www.instagram.com/p/CAznWtgHEzf/
---
The Good Graze – Edinburgh
While the firm has stopped operating during lockdown, that doesn't mean The Good Graze should be overlooked.
The owner of the firm has worked with companies including Pepsi Max, Nike & The BAFTAS, to name a few, and also caters for weddings and parties like many of the other companies.
https://www.instagram.com/p/B8Zfs1WDkzr/