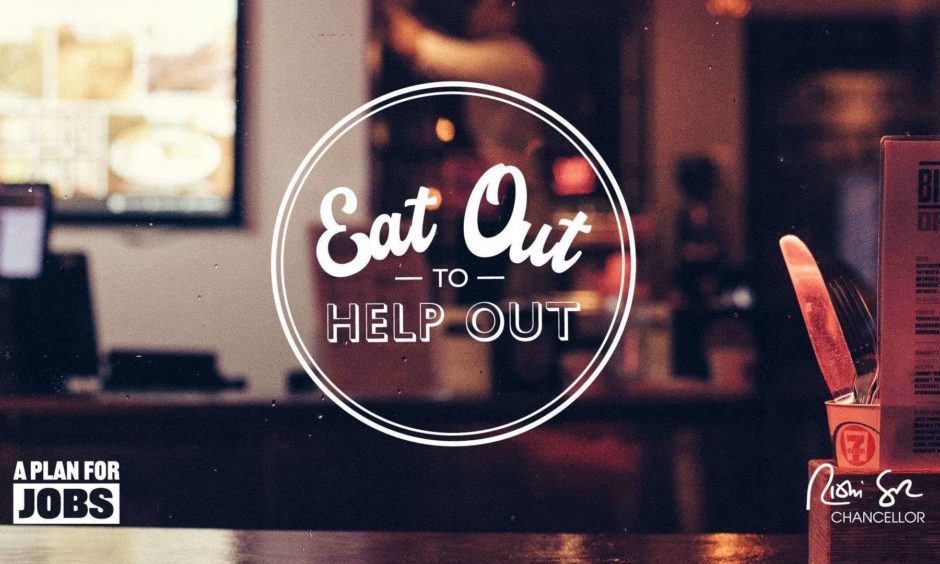 With the Government-funded scheme that saw diners save up to £10 on meals Mondays to Wednesdays drawing to a close, Clare Johnston revisits businesses she spoke to before the initiative was launched to find out if it worked for them and where they go from here.
Few sectors have felt the full economic force of the pandemic more than the hospitality trade.
Forced to close their doors completely from March to June, many are still counting the cost with footfall in city centres still low as a significant number of office workers remain at home, and foreign visitors stay away.
So when the chancellor, Rishi Sunak, announced a new initiative to encourage diners to get out and support their local eateries in August, a majority of businesses signed up to take part.
Under the Eat Out to Help Out scheme which ends today (August 31), customers were entitled to a 50% discount on sit-in meals up to the value of £10 per person, Mondays to Wednesdays, throughout the month.
Around 84,000 restaurants signed up to offer the scheme, with a reported 64 million discounted meals served in the first three weeks of August alone.
Venues that saw an increase in business thanks to Eat Out to Help Out are hoping that with the scheme having enticed customers into eating out again, they will continue to flock back. Others are keeping the carrot dangling by offering incentives of their own.
Restaurant chains Toby Carvery and Harvester, have announced they will continue to offer the discount to diners for a further two weeks – covering the offer out of their own pockets, while The Signature Pub Group, with venues throughout Scotland including in St Andrews, Stirling and Aberdeen, will extend the offer throughout September.
Pizza Hut has also joined the businesses extending the scheme, while takeaway delivery giant Deliveroo has said it will offer customers £5 off an order of £20 or more during the first three days of each week in September.
Some local eateries have also announced they intend to continue a discount. Among them is Square Bar in Kintore, Aberdeenshire, which announced last week it would be offering diners 20% off food Monday, Tuesday and Wednesday, starting tomorrow (September 1) and running until Wednesday September 30.
The Chester Hotel in Aberdeen has launched a scheme called 'Missed Out On Eating Out?' giving diners 50% off food in the alfresco Gallery Experience restaurant from noon on Mondays, Tuesdays and Wednesdays from September 1 to 16.
And at Meldrum House Country Hotel in Inverurie the scheme will be extended on lunch and afternoon tea menus only, Monday to Thursday, with 50% off up to £10 each per person on food and non-alcoholic drinks until September 30th.
---
Click here for a list of north-east restaurants extending the scheme in September 
Click here for a list of Highland restaurants extending the scheme in September 
---
But in a city which has only just re-emerged from a local lockdown, and where hospitality businesses have been signing up to a 10-point action plan to protect customers amid the ongoing pandemic, there is little room to offer further discounts with any gains from the Eat Out to Help Out scheme quickly erased.
Paul Beattie, owner of The Globe Inn in Aberdeen city centre, was hopeful ahead of the launch of the Eat Out to Help Out scheme that it would be the start of a bounce-back for local eateries.
He said: "You saw even Aberdeenshire and round about how busy the restaurants were so it would have had a good impact but unfortunately what happened, happened. It would be nice to have some sort of extension of the scheme but I don't see that happening.
"We'll be doing our own little bits and pieces, maybe with some meal deals and things like that, but not to the extent of what the government were giving because then we'd be running at a loss.
"Wednesday was really busy with the Eat Out to Help Out scheme so we've been getting quite a few bookings and it looks like people are coming out but they're maybe a bit more aware this time. I feel last time the numbers of infections had been going down for so long that a lot of people felt it was over. A lot of people started to relax and maybe take more risks. Everyone has seen how quickly that can turn around, and things close down again, so people going out drinking and stuff will be more wary and if places look too busy they'll tend to avoid it and go somewhere else.
"Everyone has got their role to play in being responsible now."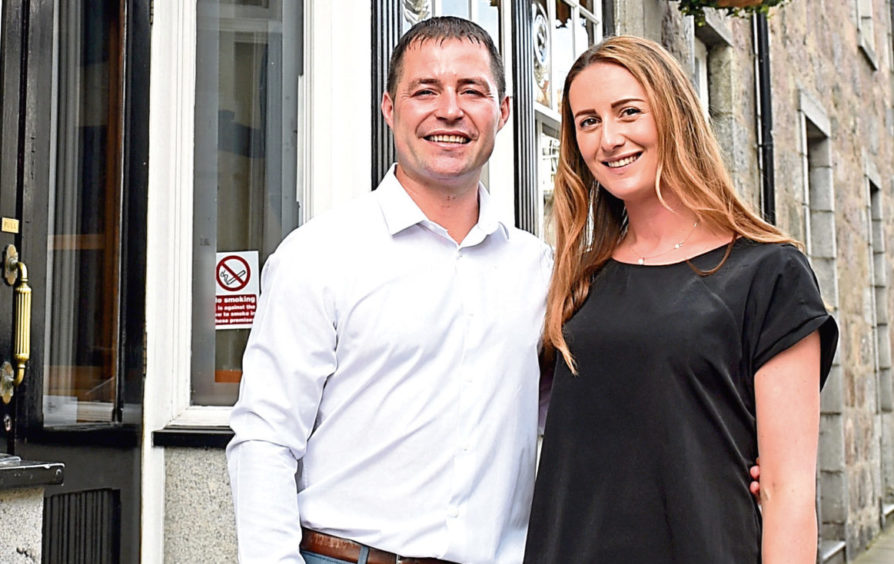 But a lack of footfall in the city centre, largely due to empty offices, is hampering the recovery for hospitality businesses.
Paul said: "It's getting busier from what it was but it's massively down. A lot of people aren't back in offices and I don't see them going back soon… some people never will. So the number of people going around has dropped a lot."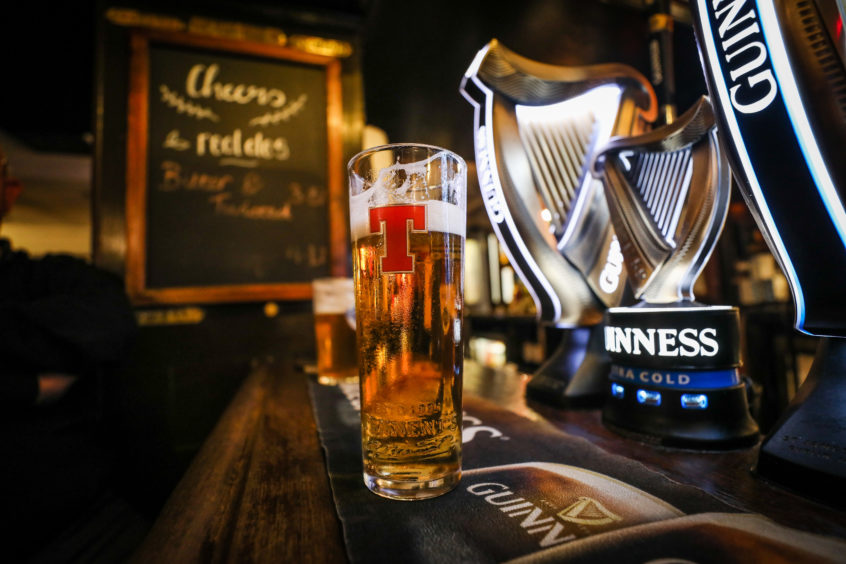 Market research suggests that, nationally, hospitality sales collectively fell by 13% between Monday August 10 and Wednesday August 12 compared with the same period a week earlier.
It said that "quick-service restaurants" saw sales slide by 30% in the second week, while other restaurant sales fell by 6%. Meanwhile, sales at pubs and bars were down 20% against the previous week.
In smaller towns and cities less affected by the absence of workers in central areas, the Eat Out to Help Out scheme was a further incentive for locals to eat out nearby.
Karen Smith who runs the Fig & Thistle Bistro in Inverness with her partner Steven Dewart, said the discount initiative had benefited their business.
"We found a lot of people locally used it. It's been enticing people to come out where they might not have thought about it so soon. That's the feedback we've been getting – and everyone is just enjoying being out again.
"We've had a spread of customers and generations, and hopefully we're getting new customers as well by the looks of it who hadn't thought about coming before. But the older generation have been enjoying getting back to normal too.
"We're closed Mondays but we've been open on the Tuesdays and Wednesdays so it's been like having two weekends in one week. We've been busy every day. We worried about the Thursdays and they haven't been as intense as the other days, but we've been full every night.
Now looking to the months ahead, the couple will see how business goes before making any decisions on further promotions.
Karen added: "At the moment we've got bookings coming in already and we're going to see how that goes and make a decision on what we might do in the future, whether it be the near future or not."
---
For more…
Should the Eat Out to Help Out scheme be extended in Aberdeen? Four hospitality leaders share their views
Customers return to Aberdeen cafes, restaurants and pubs after local lockdown 'hoping' lessons have been learned